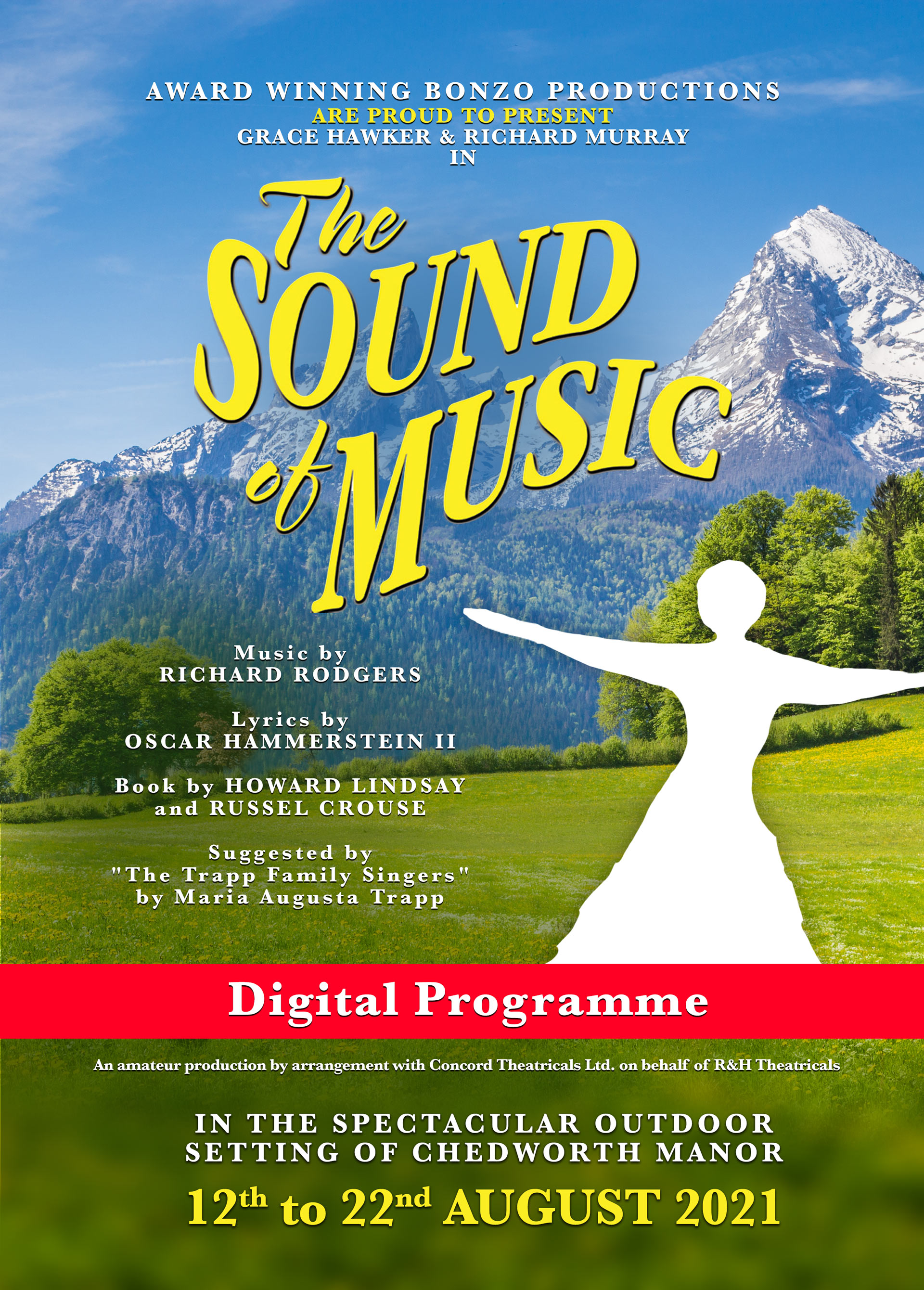 All profits from this show go to Winston's Wish
WELCOME TO THE SOUND OF MUSIC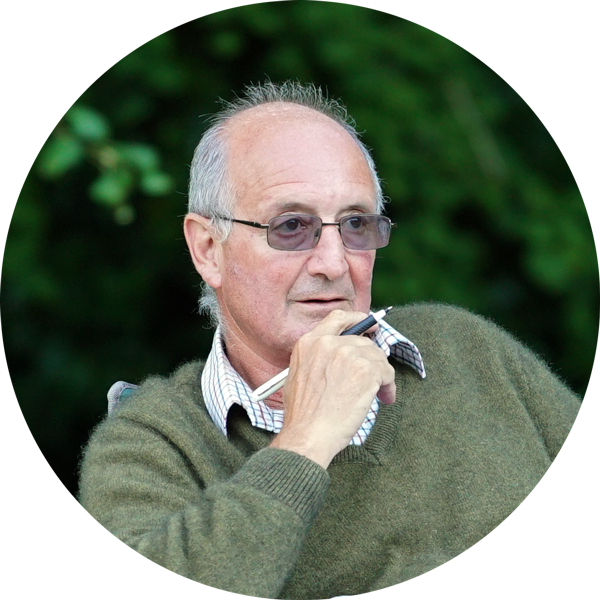 DIRECTOR'S NOTE
The Sound of Music is my favourite musical of all time and to say that this is a dream of mine to put it on at Chedworth Manor would be an understatement. I was 16 years old when the film was first shown and when I was 17 I was sad enough to go to Salzburg on my own to see where the film was made. In the year when Christopher Plummer sadly died I could not ask for a more fitting tribute to him than the setting of this show and I know that the hard work and exceptional talent of Richard Murray will more than do him justice.

I have probably seen the film over 100 times and, like many people, cry every time I watch it. When I put on Romeo and Juliet last year in Tim and Jeannie Hamiltons beautiful hillside setting of Chedworth manor above the iconic church of St Andrews I already knew that this was where I wanted to put on the Sound of Music and try and fulfil a dream that I have harboured for over 50 years.

From the first audition through to the the final week of rehearsals as I write this note, it has been a roller coaster ride of thrills and excitement.

But this show is all about the children.
We had over a hundred children auditioning for the child parts and it was impossible not to feel sorry for the exceptionally talented young actors that I could not choose. No less than 21 girls auditioned for the part of Liesl and I was delighted that the burgeoning talent of Chedworth's own Flora Kenning was successful at the tender age of 14. Gemma Bianco travels with her mum from Sevenoaks for every rehearsal! Dedication indeed. Mum is Italian and has delighted the cast with home made cakes 'Lake Como' style. For a number of reasons I have cast two sets of children although Charlotte jumped at the chance to play all 8 performances when Zoe had to pull out.

I would not be in the least surprised to hear in a few years that some of these hardworking exciting young actors are gracing our TV screens and theatres.

Can I pay tribute to the 14 mums who have tirelessly brought their offspring come rain wind or heatwave to rehearsals which initially took place in an old barn and courtyard to comply with the Covid regulations in place at the time.

Can I make special mention of Toni Summers and Lizzie Spivey who have helped me immensely in wrestling with the enormously complex regulations for the protection of children and obtaining of performance licences. They are the Designated Safety Lead and Licensed Chaperone respectively! I confess that as this is the first musical with children that I have directed I didn't even know such people existed until recently.

"How do you solve a problem like Maria?"

We had auditioners who had sung in the West End and came from as far as Scotland and Lithuania. Whilst I must leave it to you the audience to pass final judgment, my super talented musical director Matt Richardson, my tireless and ever willing assistant director Adrian, isolating at the time on Zoom, together with the keen eye of my choreographer Camilla Bates, had no hesitation in confirming my immediate wish to cast Grace Hawker in this iconic role.

One of the major challenges of this show is that there are significant differences between the film and the play both in terms of plot, cast and songs. There are two songs with which the audience will not be familiar, both written by the great Rodgers and Hammerstein, which involve the Baroness. Rumour has it that Eleanor Parker who played the role so beautifully could not sing a note in tune and refused to be dubbed! I have tried by use of the outdoor setting to recreate the most loved scenes from the film whilst remaining true to the play.

Without giving away any spoilers to have had the chance to recreate the film's opening scene in the abbey to the wonderful 'Hills are Alive' sung by Maria has been a privilege in itself.

The puppet scene of 'the Goatherd' song was impossible to recreate outside and I hope that the audience enjoys my interpretation and that Rodgers and Hammerstein will forgive my departure from the script.

Can I finally thank Tim and Jeannie Hamilton for not just lending us their superb venue but for working tirelessly on diverse tasks including mowing and strimming the entire field and car park, ringing the church bells, providing loos and changing facilities for a cast of over 40, and last but not least removing the cow pats!

Luck plays a big part in the success of any show and to have chosen the Sound of Music in the open air at a time when the public is thirsting for live entertainment is serendipitous. I only hope the weather continues our good luck!

I wish you all a healthy and enjoyable summer and hope this show adds a little glitter to what has been a terrible period for so many people.

Tim and I have done our best to make the venue disable friendly as I know how many many grannies and grandpas love this show as much as I do.


Ross Aldridge
Director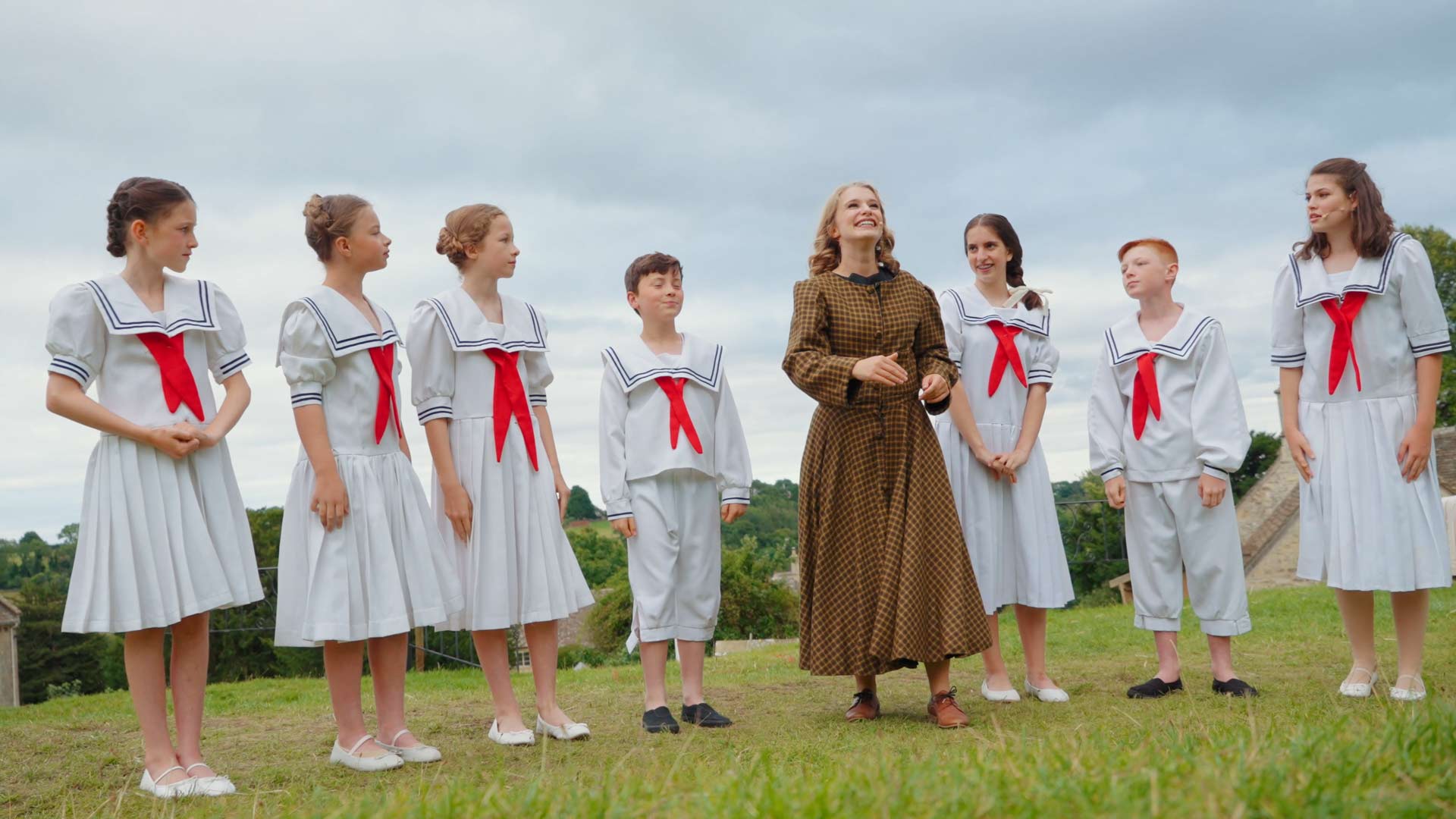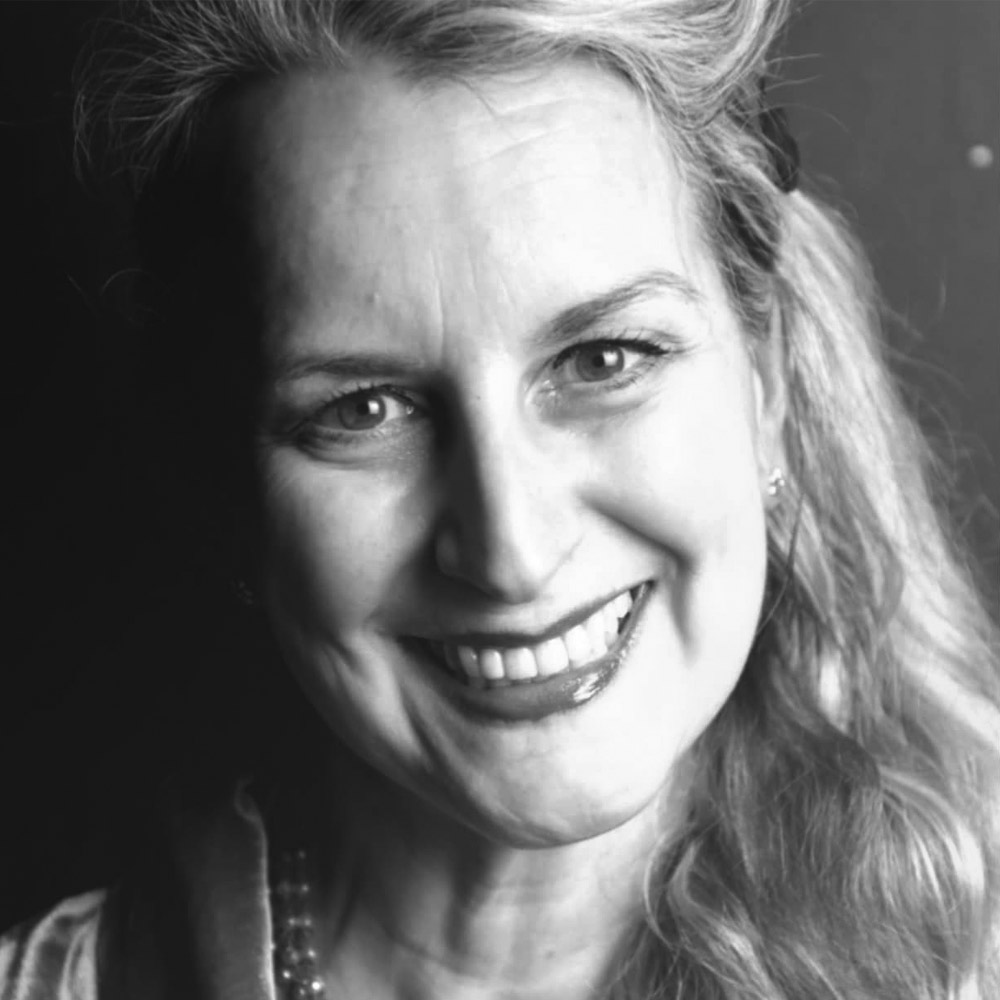 Mother Abbess
Jenny Nixon
Jenny is a member of the Cotswold Players and has had several roles in plays and musicals, including Anna in The King and I, for which she was nominated for a Rose Bowl Award. With Glitter and Twisted Company she played Dame Carruthers in Yeoman of the Guard and also performed alongside Grace Hawker in her cabaret show Just a Bowl of Cherries in early 2020. When not on stage, Jenny is an artist based in Minchinhampton.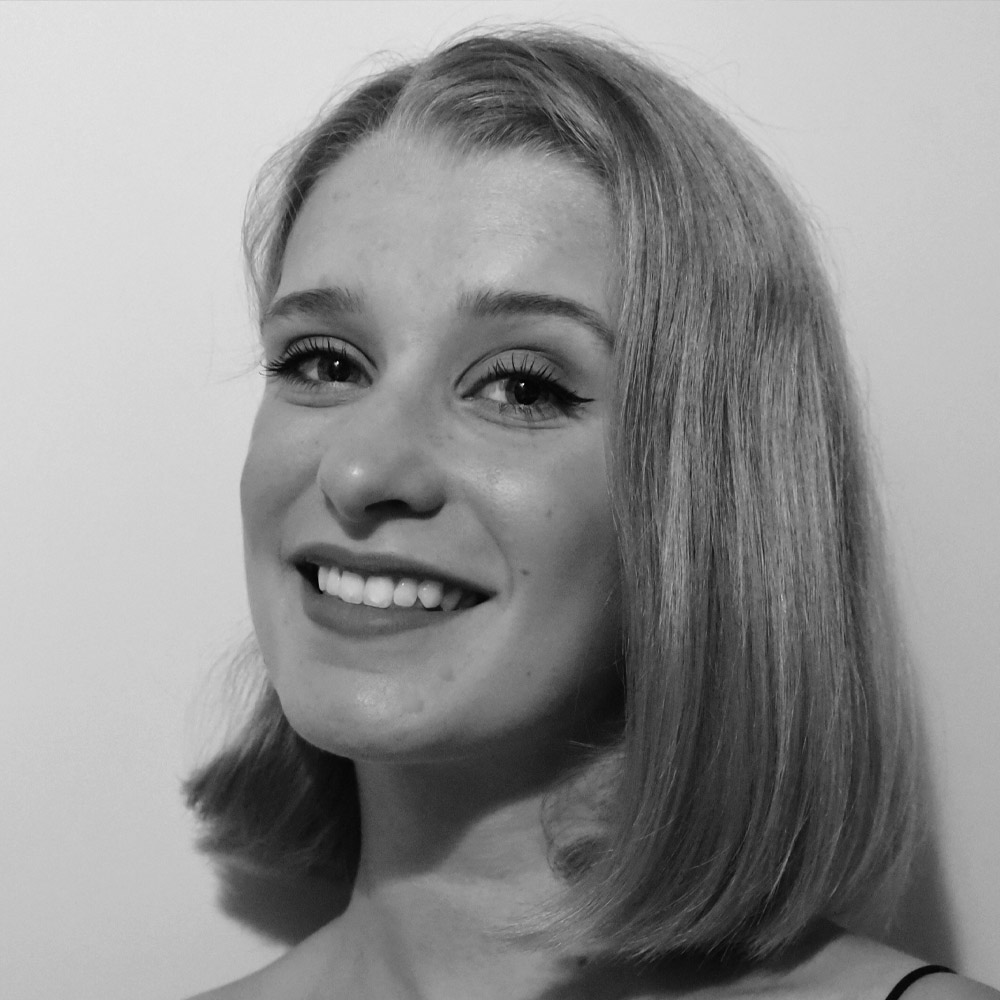 Maria Rainer
Grace Hawker
For seven years Grace has been performing at Cirencester's Barn Theatre, in various leading roles such as Hope Harcourt (Anything Goes), Yum-Yum (The Mikado) and Hodel (Fiddler on the Roof) to name a few favourites. Grace is also a regular on stage with Glitter & Twisted Theatre Co. in Stroud. Her performance as Amalia Balash (She Loves Me) in 2019 won her the prestigious Rose Bowl Award for Best Actress (Musical).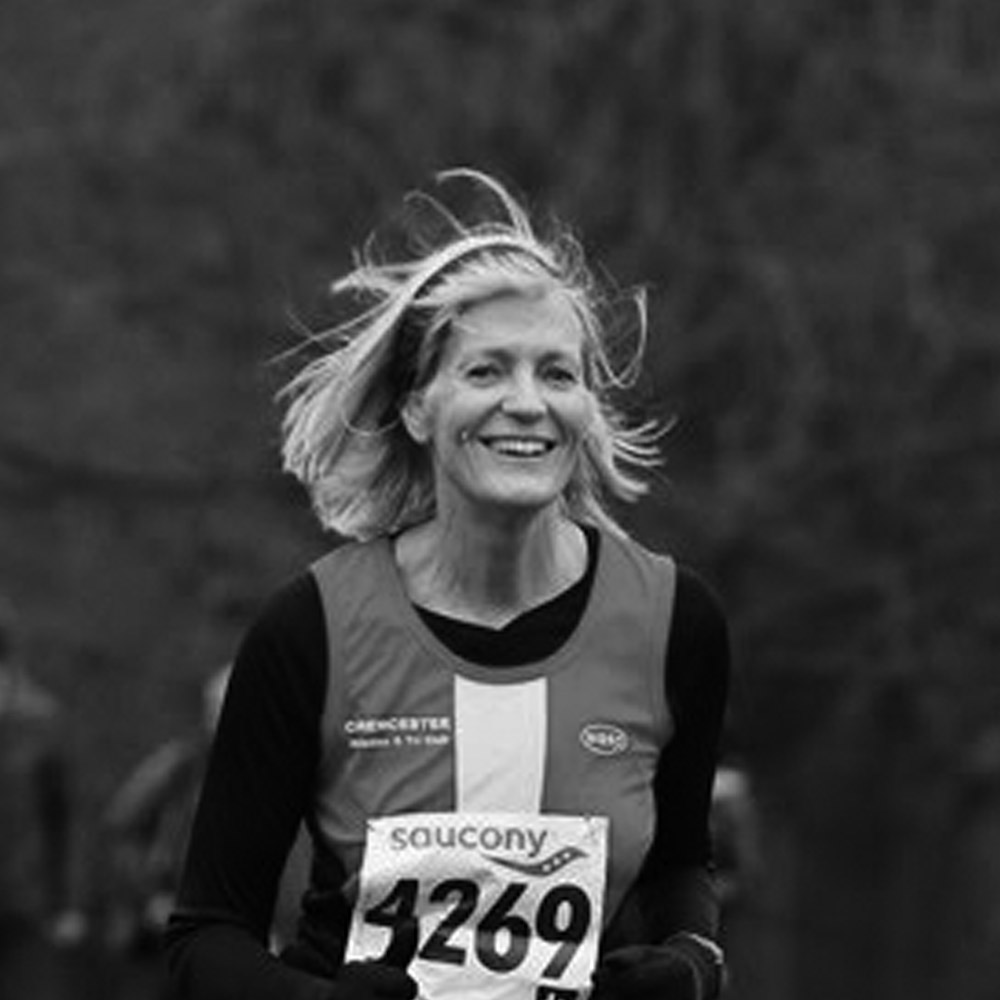 Sister Berthe 
Louise Abbott
A cabaret artiste in her 20s, Louise has since acted with Cirencester Parish Players, Bingham Players, Stratton Drama Group and Chedworth Drama. Her favourite productions have been She Stoops to Conquer, When We Are Married, 'Allo, 'Allo, See How They Run, Hobson's Choice, Don't Dress for Dinner, The Real Inspector Hound, Rumours, A Midsummer's Night's Dream and Season's Greetings. She has also done some film work with Horizon One and Cotswold TV.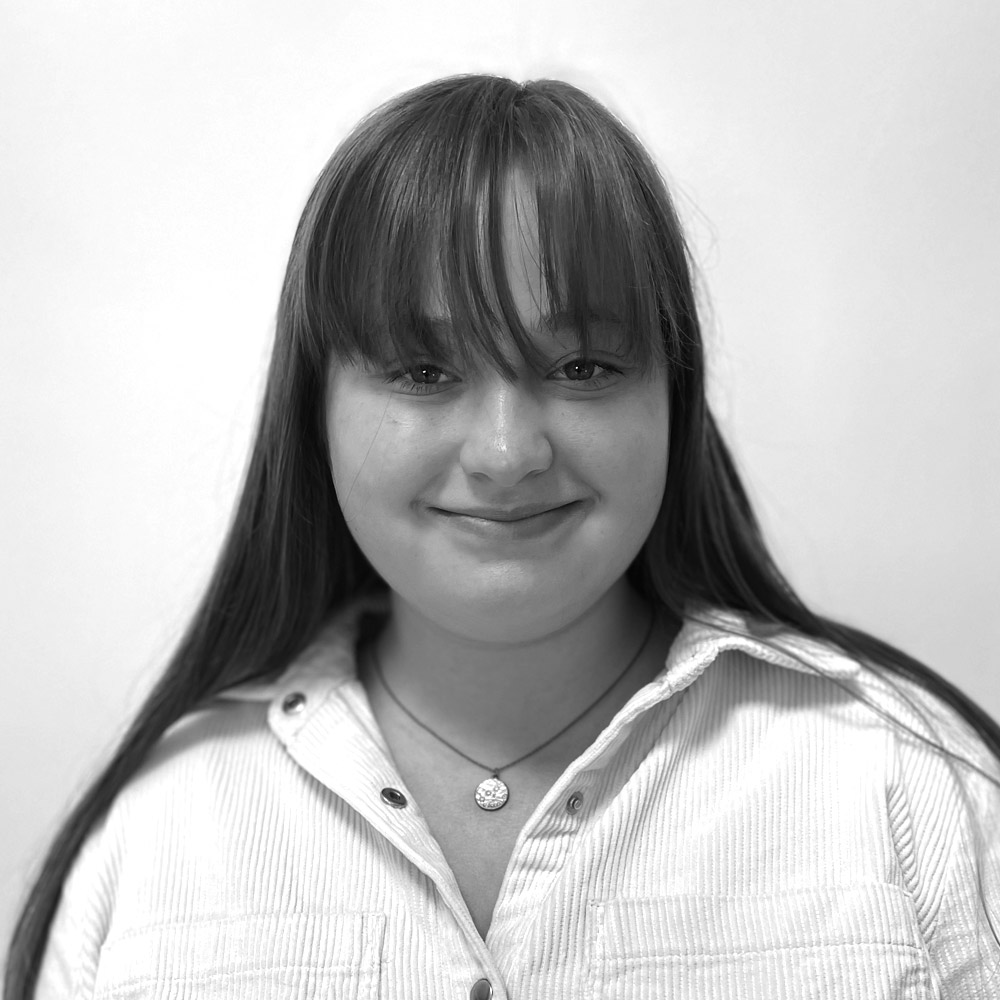 Sister Margaretta
Erin Sutton
As I am currently pursuing a career in Musical Theatre, this production was extremely enjoyable to be a part of, especially after COVID-19 times and with such a talented cast. I have been part of The Longborough Opera Youth Chorus in which I have partook in productions such as the Cunning Little Vixen and Orpheus in the Underworld. I have also begun to delve into the Musical Theatre world with productions such as Sister Act.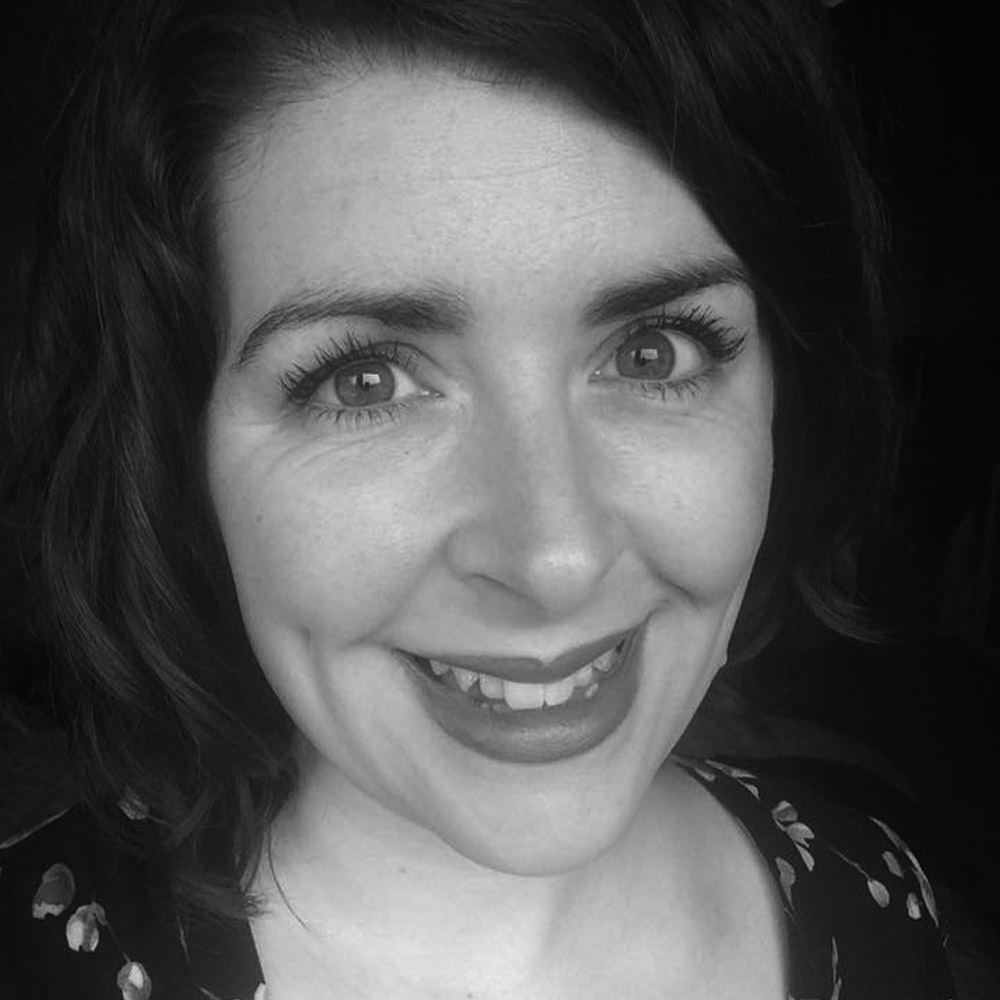 Sister Sophia and Frau Schmidt the housekeeper 
Jazz James
This is Jasmine's first show with Bonzo Productions, and she has previously enjoyed performing in Cheltenham in A Funny Thing Happened on the Way to the Forum, The King and I, and The Three Musketeers. Right before the pandemic, she played Ruth Condomine in Blythe Spirit and Tiggy in Bombshells. She played Sister Sophia many years ago (age 18), and is delighted to reprise this role, along with Frau Schmidt, with such a talented group.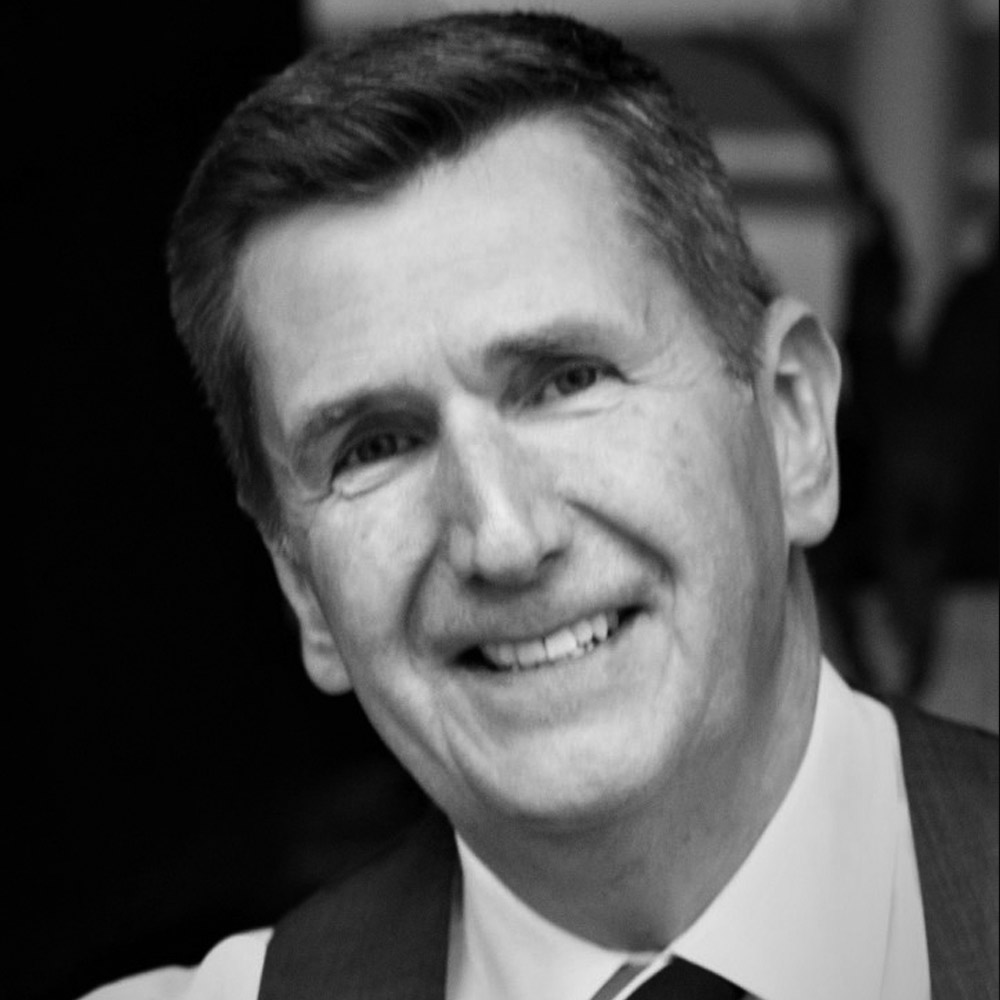 Captain Georg Von Trapp
Richard Murray
Richard has been lucky enough to have played a number of leading roles in Musical productions around the county over the last thirty years or so. Curly in Oklahoma, Billy in Carousel, Sky and Nathan in Guys and Dolls, The Emcee in Cabaret, Billy in Anything Goes (for which he won Best Actor in a Musical at the Bristol Evening Post Rosebowl awards), George in Aspects of Love, Archie in The Secret Garden, Lumiere in Beauty & The Beast, Dexter in High Society - to name a few. He is thrilled to be playing Georg Von Trapp. The Sound of Music is one of his all time favourite films.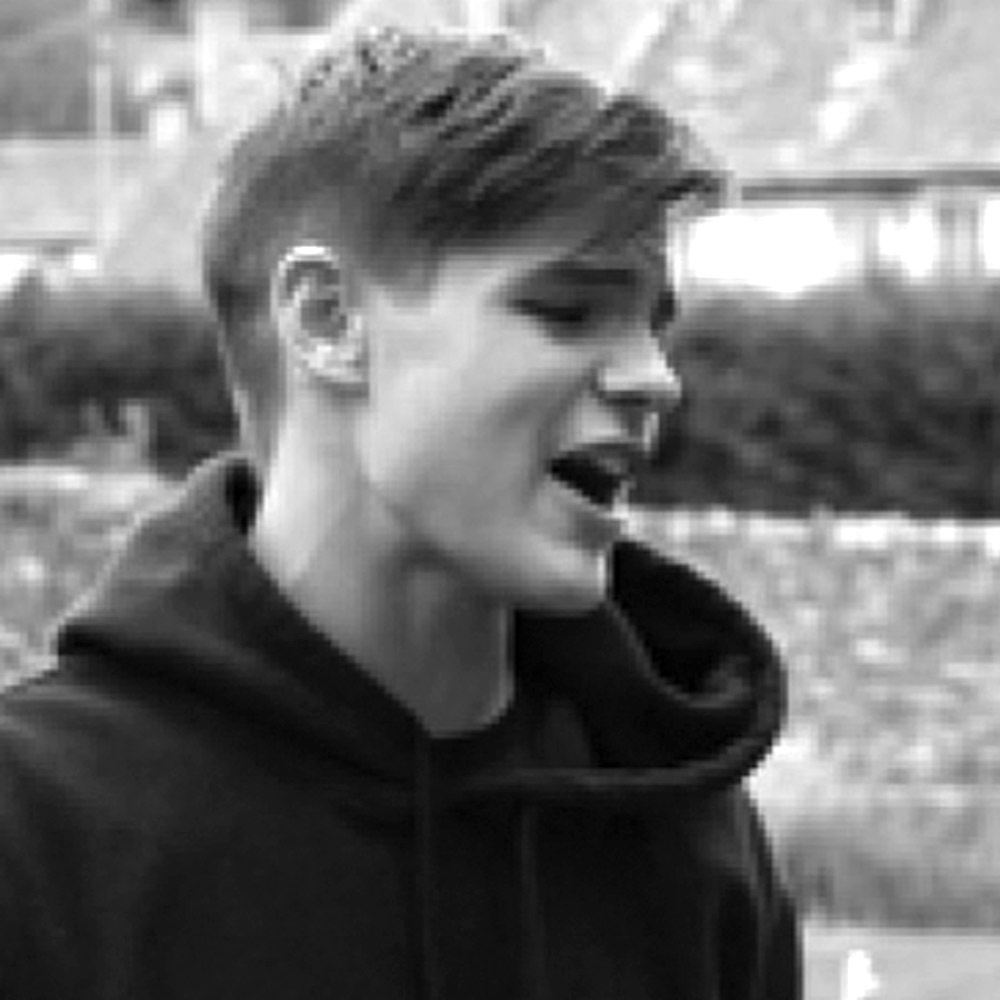 Franz the butler 
Oscar Vince
Oscar appeared in Bonzo Productions' Much ado about Nothing' and is now studying drama at Cirencester College.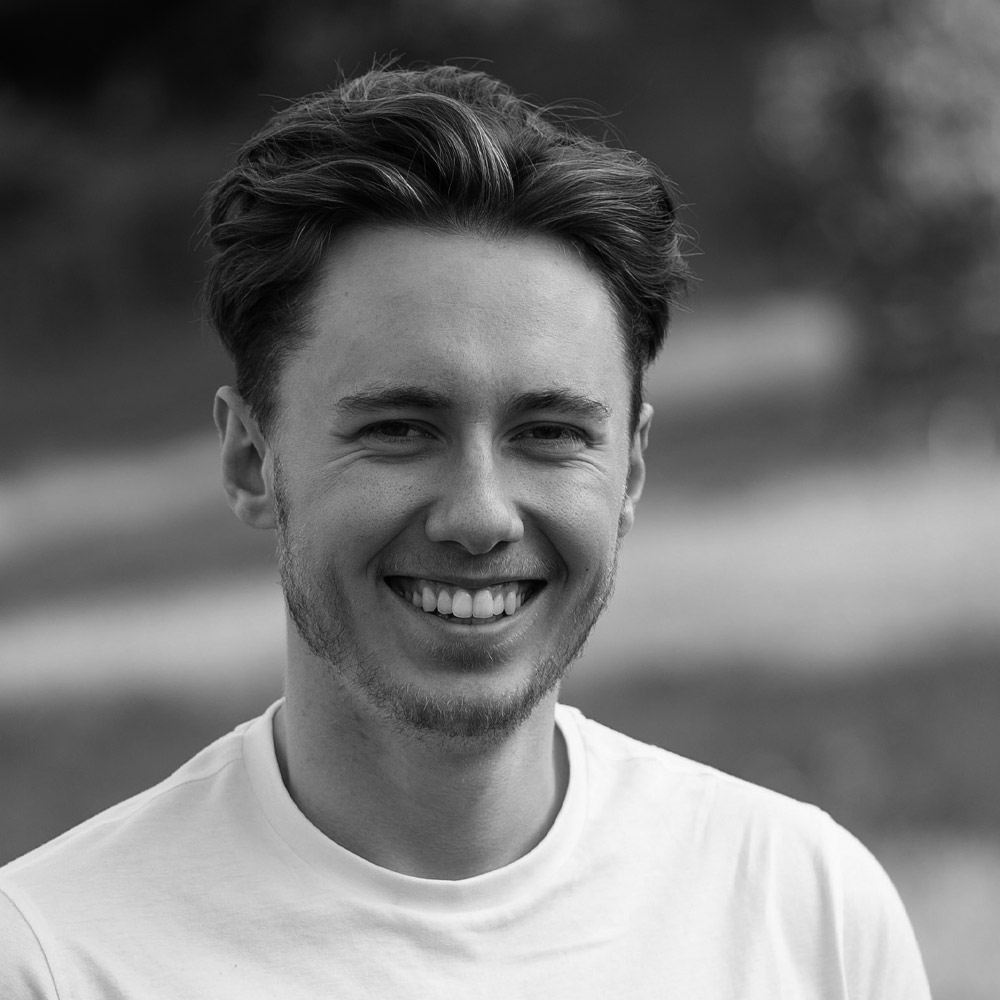 Rolf  
George Roffe
This is my second bout with Bonzo Productions after last years production of Romeo and Juliet. The jump from playing a radical lovestruck Italian teen to a radicalised lovestruck Nazi teen has been a rewarding challenge. Having previously played Jean Valjean in an amateur production of Les Mis I enjoyed tackling the songs in this show however the same cannot be said for the dance which, thanks to my two left feet, was more akin to a Saturday Night 'Fever-Dream.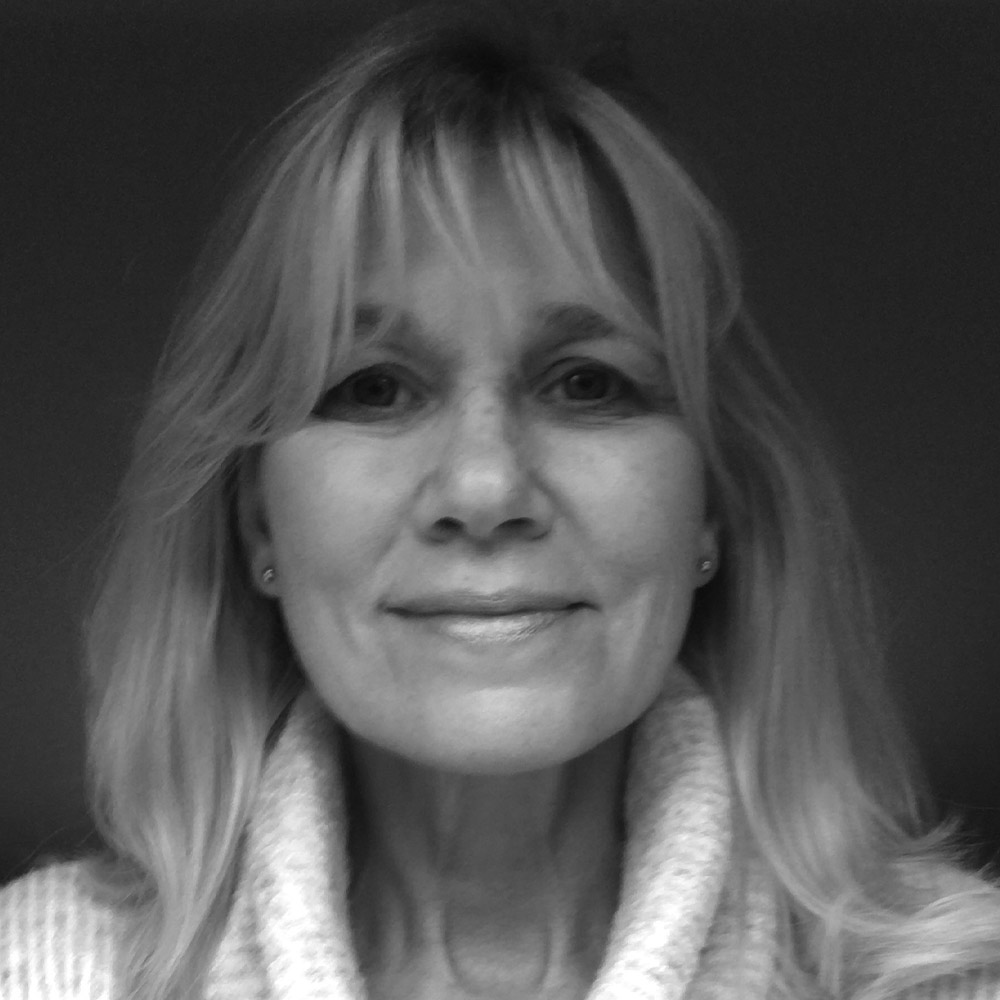 Baroness Elsa Schroeder  
Karen Roffe
This is Karen's first show with Bonzo Productions. Her only previous role in a musical was in 'The Boyfriend' at Swindon's Wyvern Theatre and on tour in Cornwall in 1983! Leaving singing to others since then she has enjoyed acting in many happy productions (and a few stressful ones) since her early teens. Some favourite plays include 'Amadeus', 'An Inspector Calls', 'Hayfever', 'The Crucible', 'Present Laughter' and more recently 'Season's Greetings' for Chedworth Drama.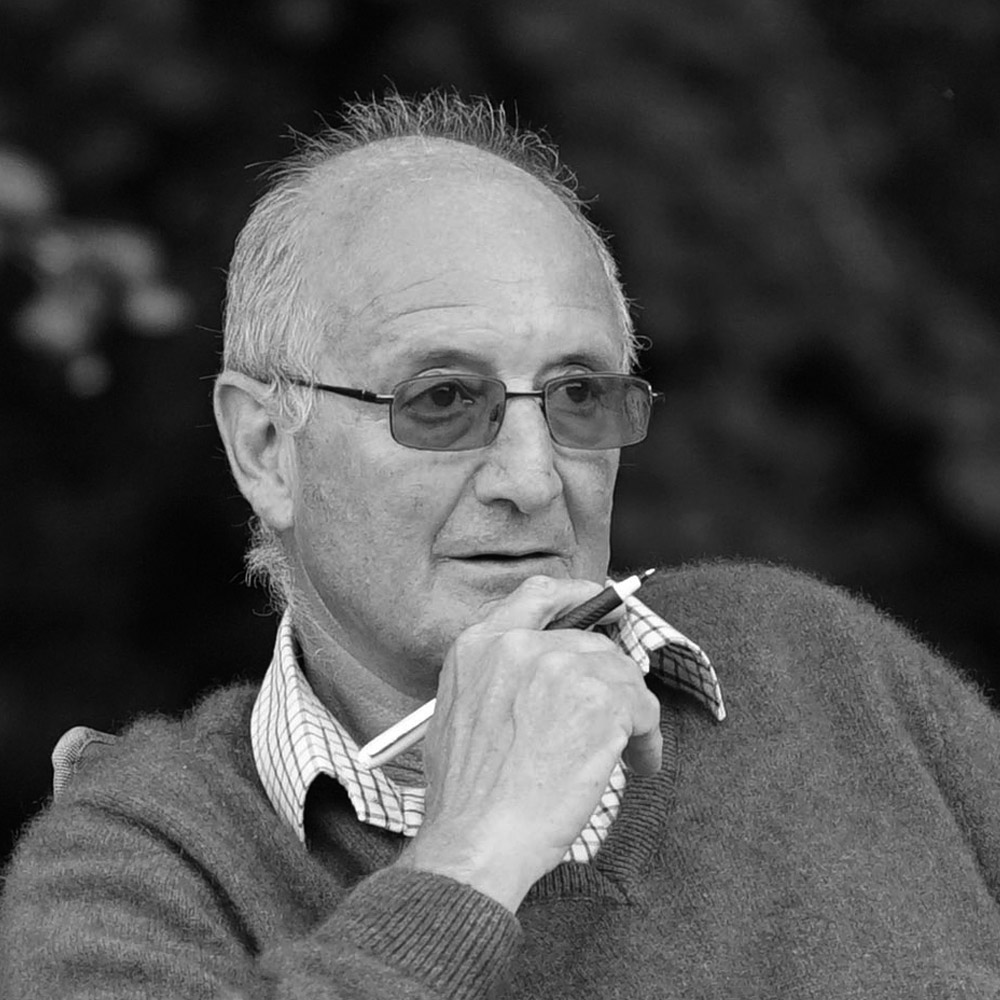 Max Detweiler 
Ross Aldridge (Director)
Ross has played Macbeth, Iachimoiago, Polonius and Bottom in previous Shakespeare productions as well as Fagin Doolittle and other roles in in Bristol musicals. This is his 6th director / acting role with Bonzo Productions at Chedworth Manor.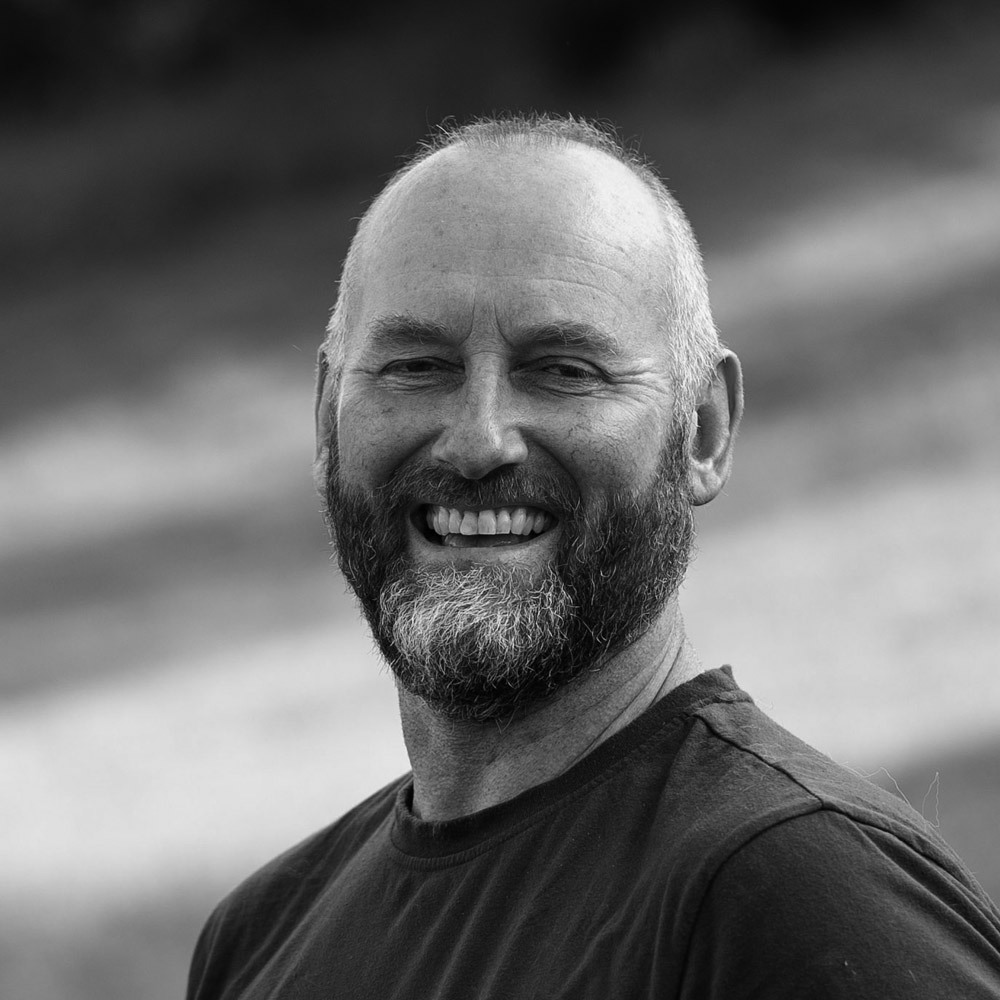 Herr Zeller 
Jamie Roffe
Jamie has enjoyed acting since he was a child. He has been fortunate to act in a broad range of productions in theatres from sunny Swindon to even sunnier Hong Kong. Plays include, An Inspector Calls, Habeas Corpus, Amadeus and since returning to Chedworth in 2003 he has been part of the Chedworth Drama Group in many productions including Hobson's Choice and recently in Seasons Greetings.  This is his 2nd Bonzo production having loved every minute of playing Mercutio last year.  Following the auditions for this years musical Ross was very quick to offer him a part.....in a non-singing role!!  Still he loves playing the villain.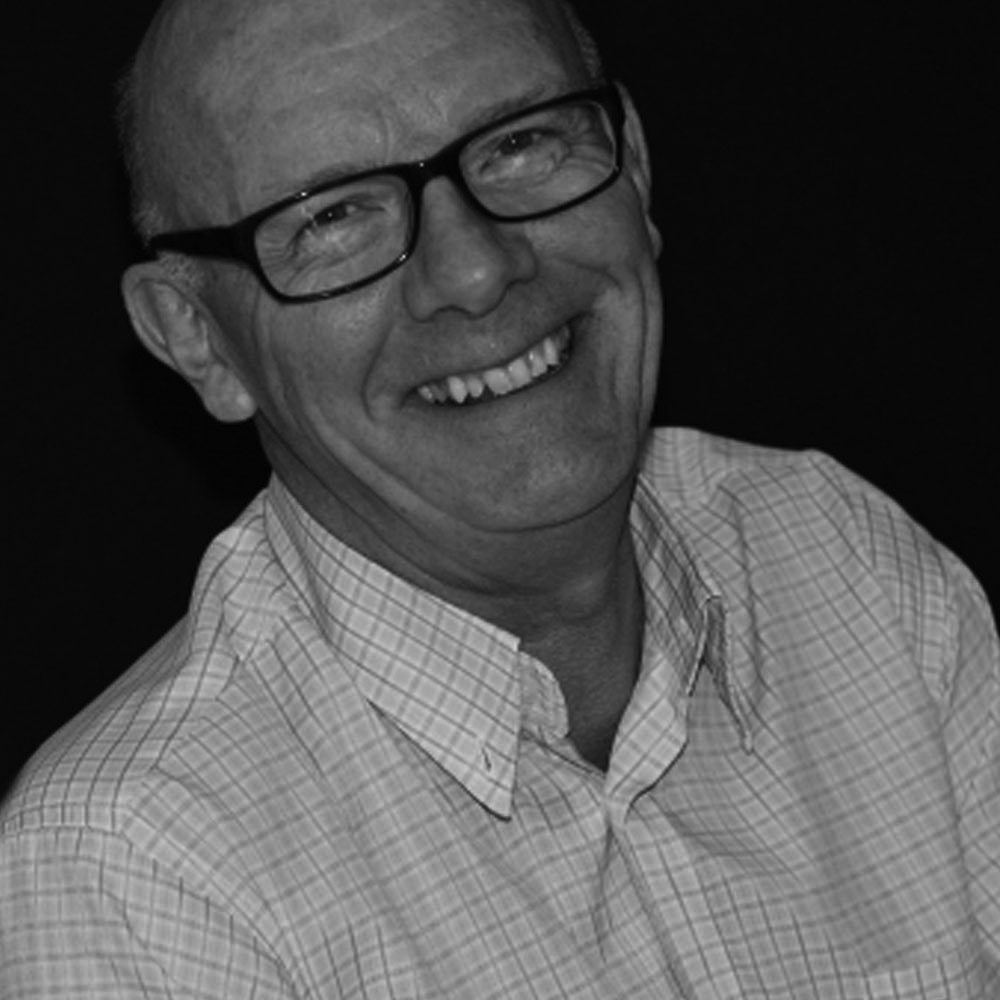 Baron Elberfield 
Dave Whittles
Dave Whittles has performed in several outdoor Shakespeare productions with Bonzo Productions, most recently in Romeo and Juliet. He has also debuted with Cotswold Arcadians this year, in The Tempest as Adrian of the royals. This is his first musical, all should be grateful that he is not in a singing role.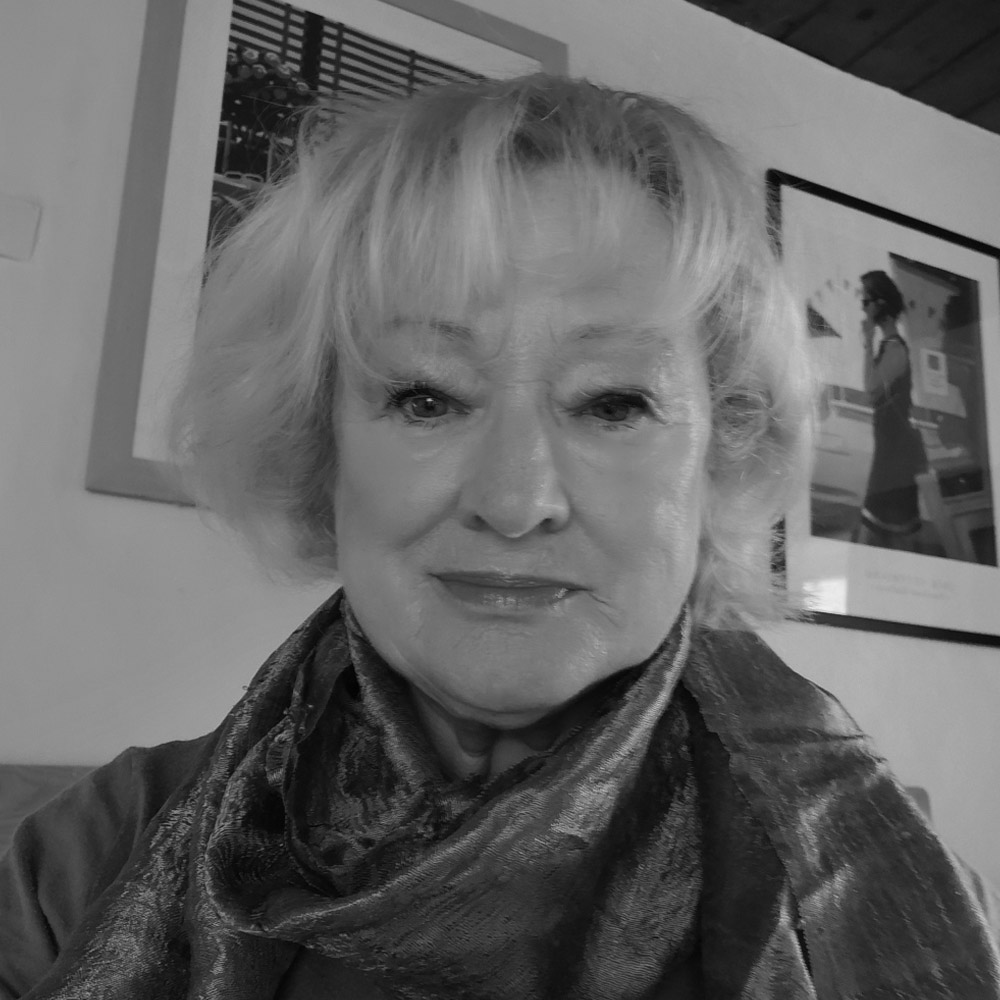 Baroness Elberfield 
Sue Sharman
Sue was in numerous school productions before making her debut in Chedworth Drama 2000 subsequently went on to appear in 7 more productions then in 2015 appeared in Midsummer's Night Dream with Chedworth Drama and Bonzo productions at Chedworth Manor. This will be Sue's first foray into Musical Theatre.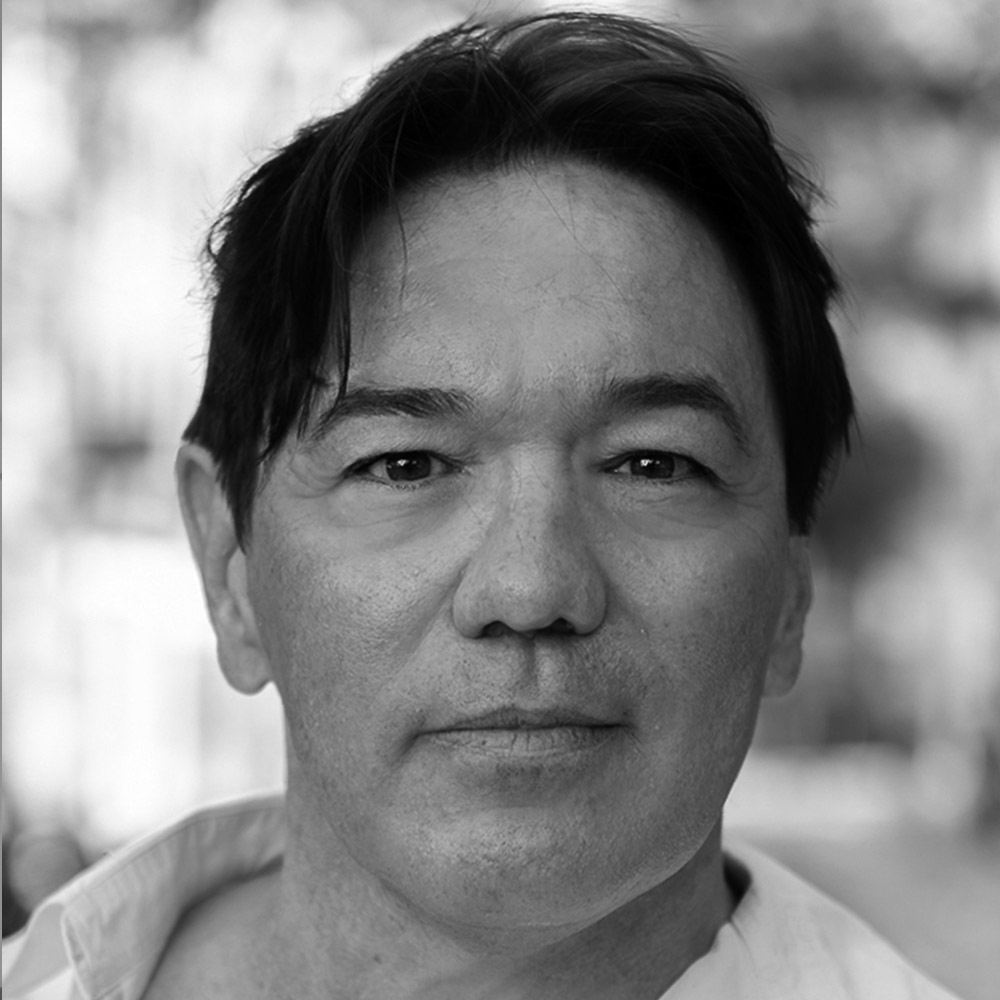 Admiral von Schreiber
Mark Beer
Mark has been a professional actor for 35 years and has toured the UK and Ireland in a wide variety of character roles, and featured and presented in numerous TV programmes and films. At 17 he was awarded Bronze Medal at the Cheltenham Literary Festival, and in 2017 was nominated for a Norman Beaton Fellowship Award by BBC Radio Drama. He recently appeared on stage at the Arts Theatre Leicester Square in Home: For a Lost Soldier.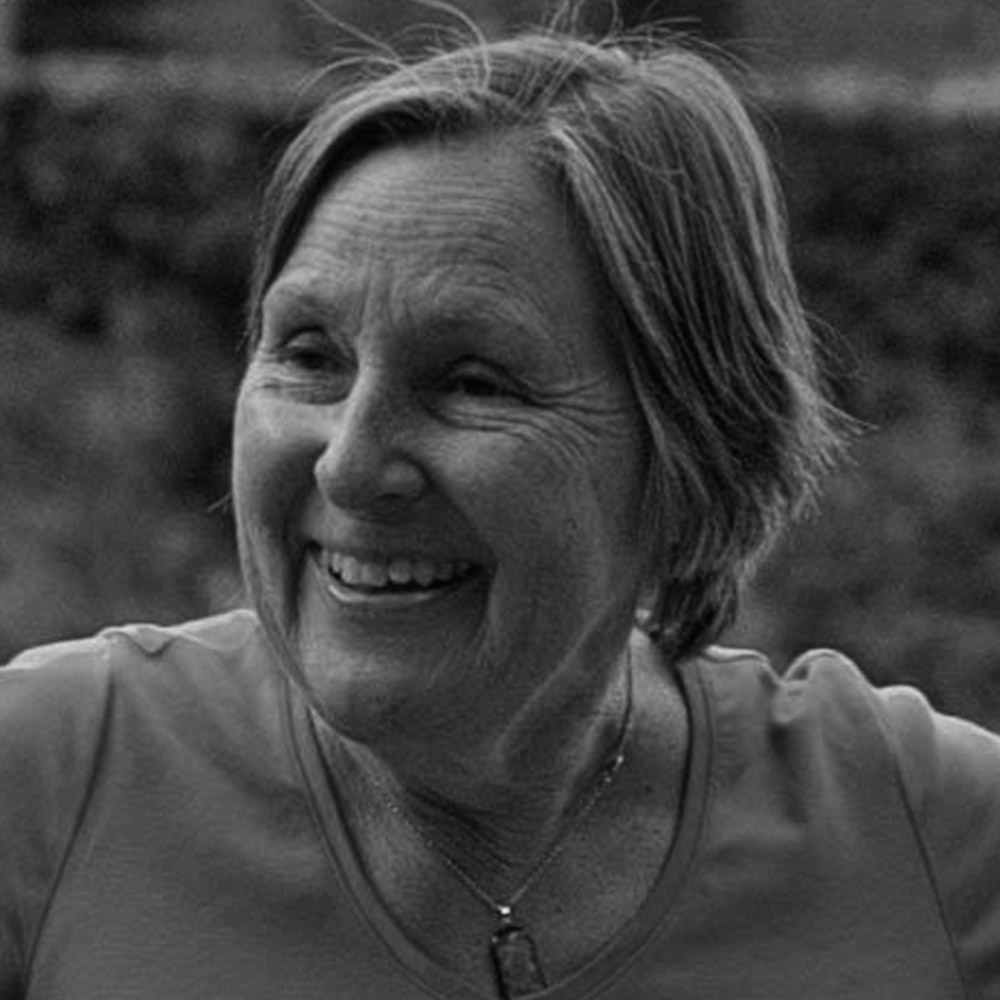 Frau Zeller
Sue Nashe
Sue has acted in all four Shakespeare plays at The Manor but this will be her first chance in some singing roles in a musical.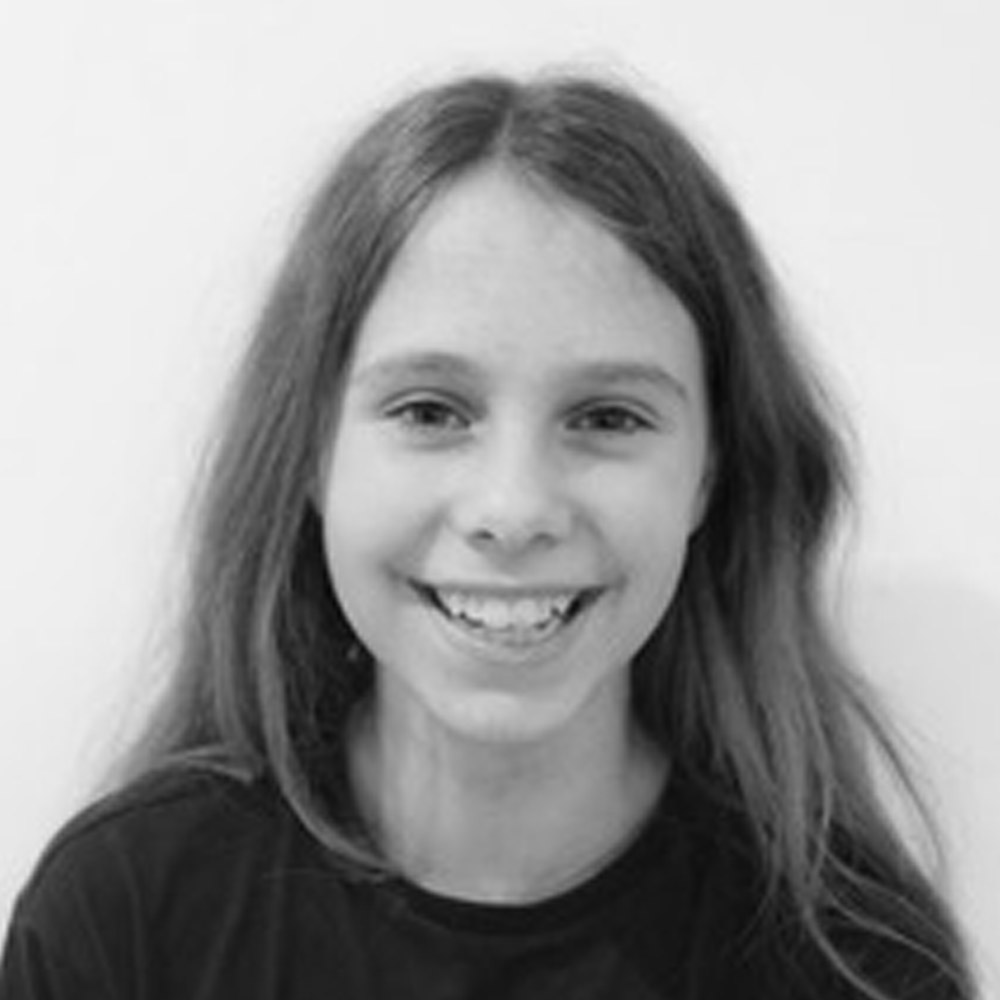 New Postulant
Lizzie Siddons
Lizzi spent the first six years of her life in Cincinnati Ohio and currently lives in Cirencester. Lizzi's passion is musical theatre and has achieved Grade 6 in LAMDA (acting). She attends both Stagecoach Cirencester and the West End Musical Theatre School and has performed at the Symphony Hall in Birmingham, Cheltenham's Everyman, Shaftesbury Theatre and Her Majesty's Theatre in London's West End. As a result of testing positive for Covid, Lizzie is gutted not to be performing in week one.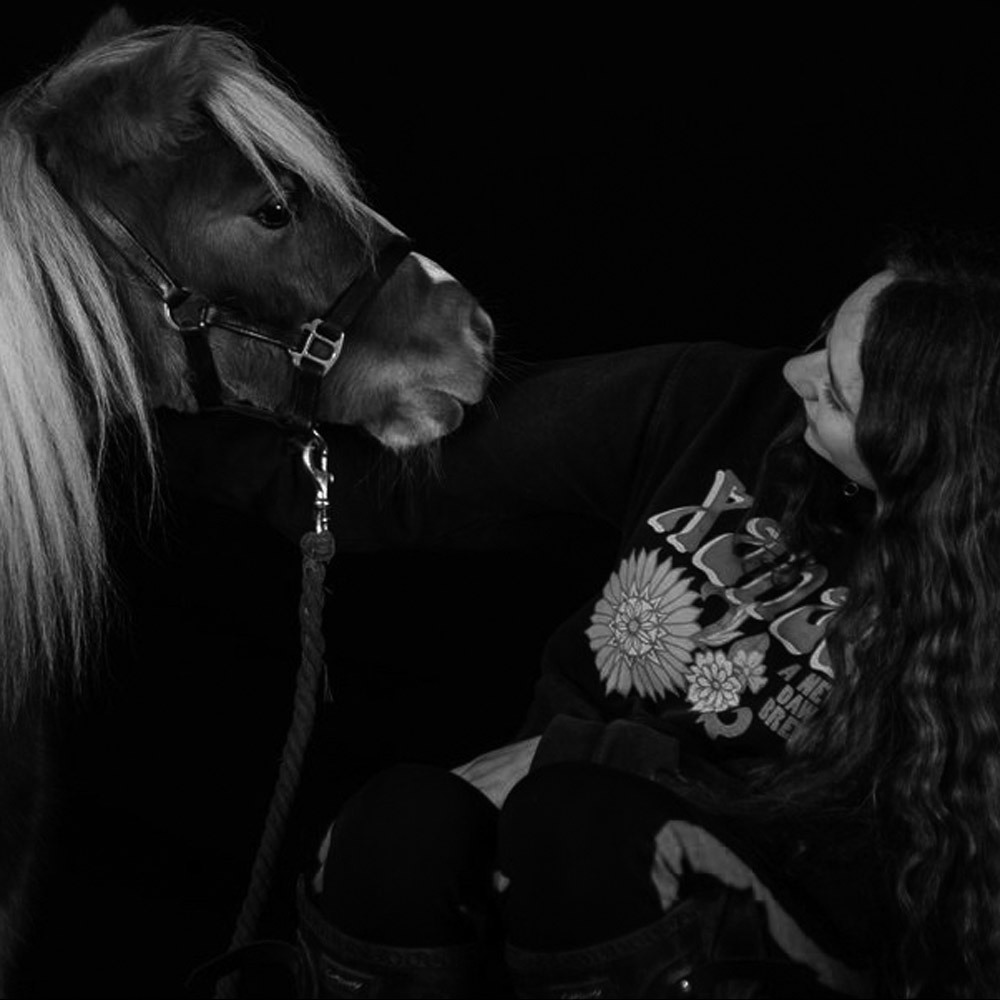 Ursula
Belle Fortt
Meet me Belle and my pony Keef. Keef is a 2 year old miniature Shetland and I am pony mad. Keef hopes to build a career in performing and being a therapy pony.
NUNS ENSEMBLE
and contestants in the festival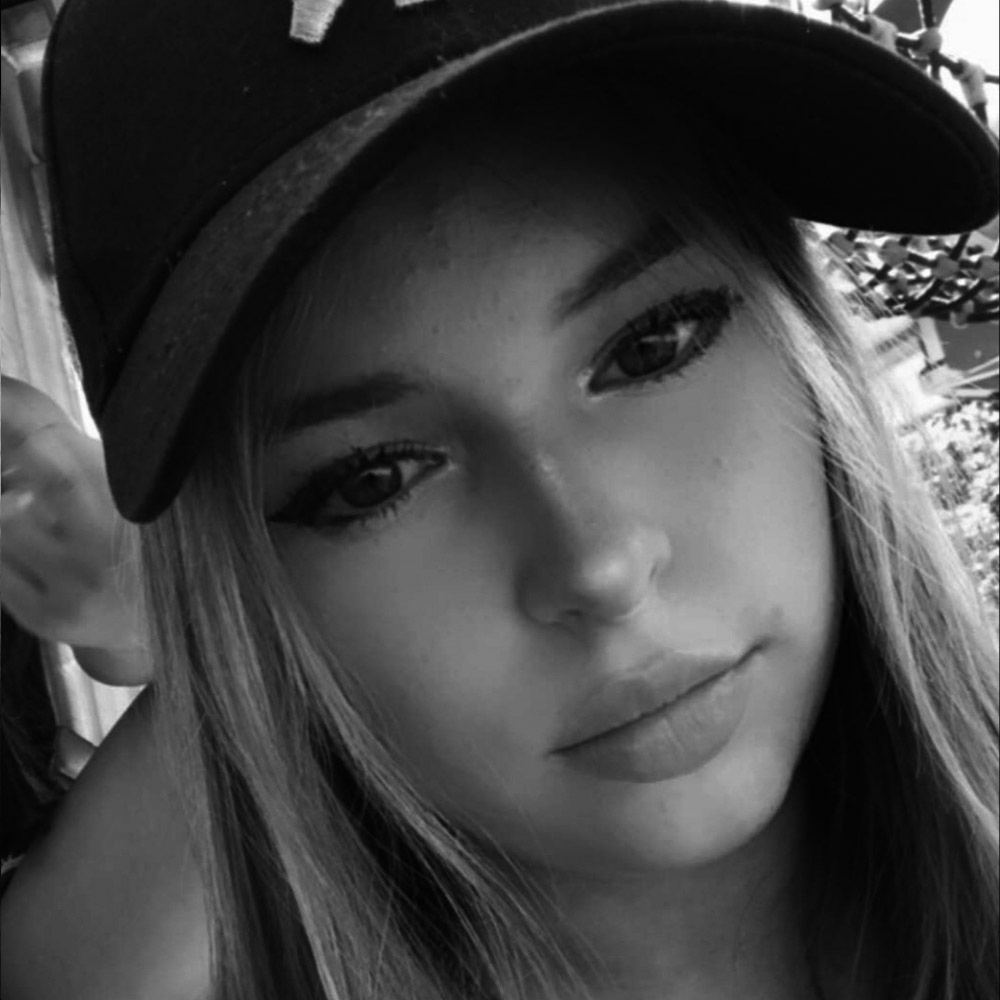 Ruth Bullingham
I currently have been attending stagecoach cirencester for 6 years and have done many shows at the sundial theatre, a few are: hairspray, the wizard of oz, and singing in the rain. Followed by many shows at Rendcomb theatre, with my school. Singing, dancing and acting is my passion and I hope to pursue a career in performing.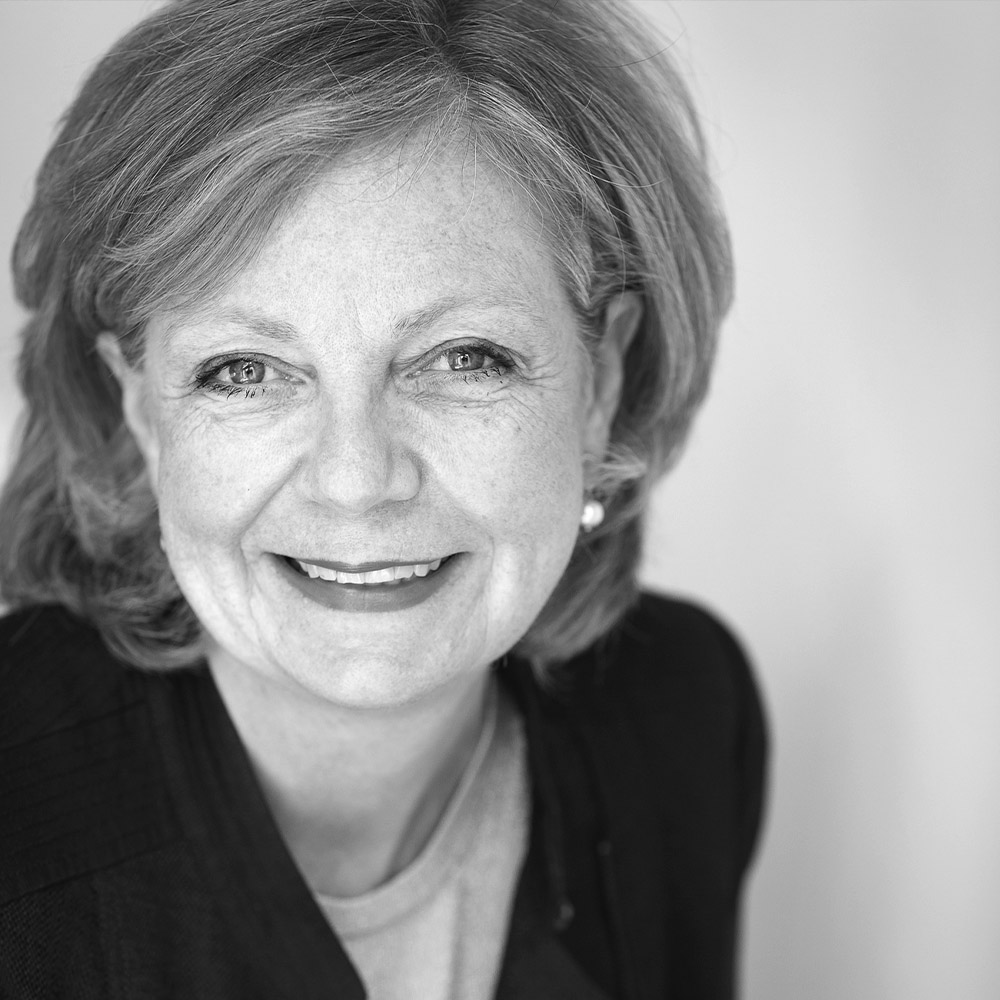 Anna Gage
Having sung in various amateur choirs and choral groups, this is the first role in a production which I have in played since school! A life long love of The Sound of Music drew me to the audition and having recently moved to the area, it seemed like a wonderful opportunity to join the ensemble.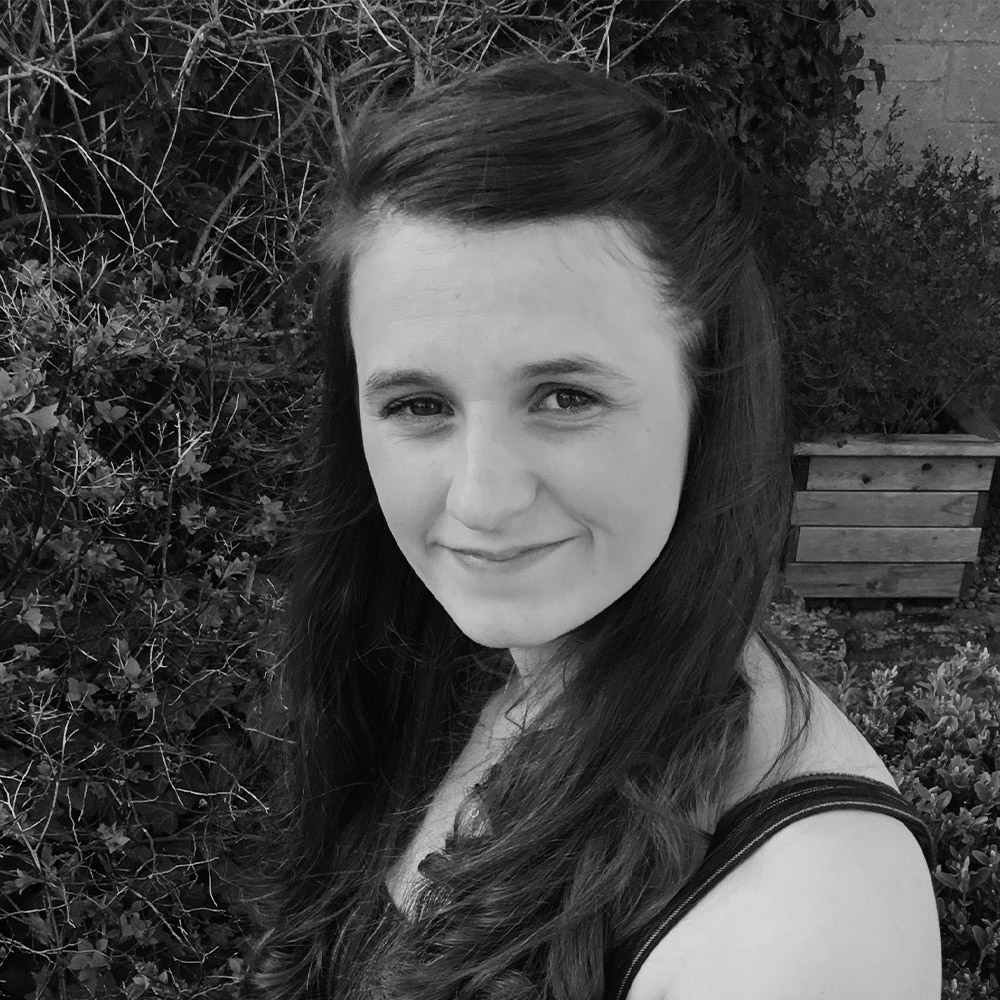 Amy Benson
This is Amy's debut performance. Outside of the theatre she works as a speech and language therapist in Gloucester and is an avid novelist.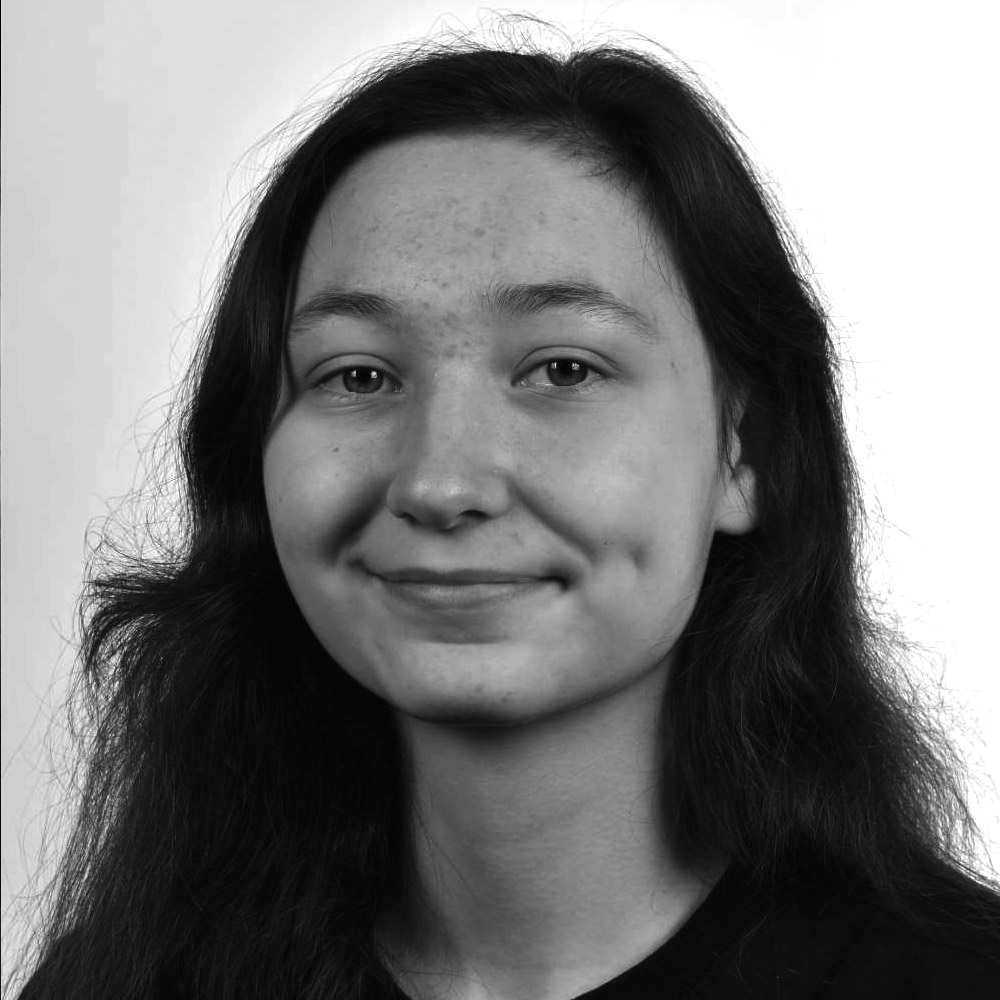 Anna Sheridan
I have always been interested in theatre, even from a young age. Musicals excite me and I love being a nun. I'm 17 and study Performing Arts at Cirencester College. An extra hobby for me is music; I play the drums and saxophone when I'm not constantly singing. Being in The Sound of Music has been a highlight from rehearsals to performances. Anna is gutted to be isolating and missing the first week's performances.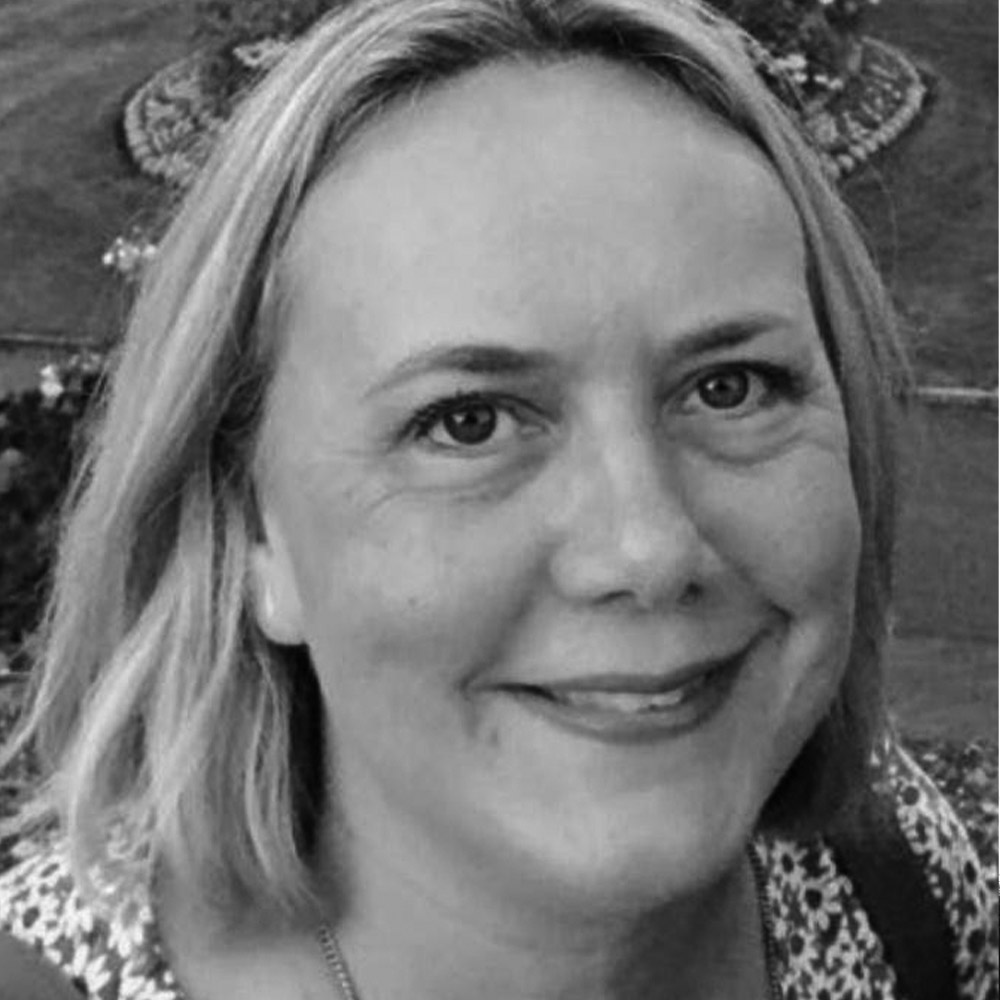 Liz Brucksgaard
Liz lives in Stroud with her fiancé and two rescue dogs and cats. She enjoys travelling to South Africa to assist in Rhino and Big Cat preservation. Liz is also a writer and has had her work published in local press and magazines. The Sound of Music is only her second foray into the world of musical theatre, having previously played the role of Mama Morton in Chicago, for a Stroud theatre company.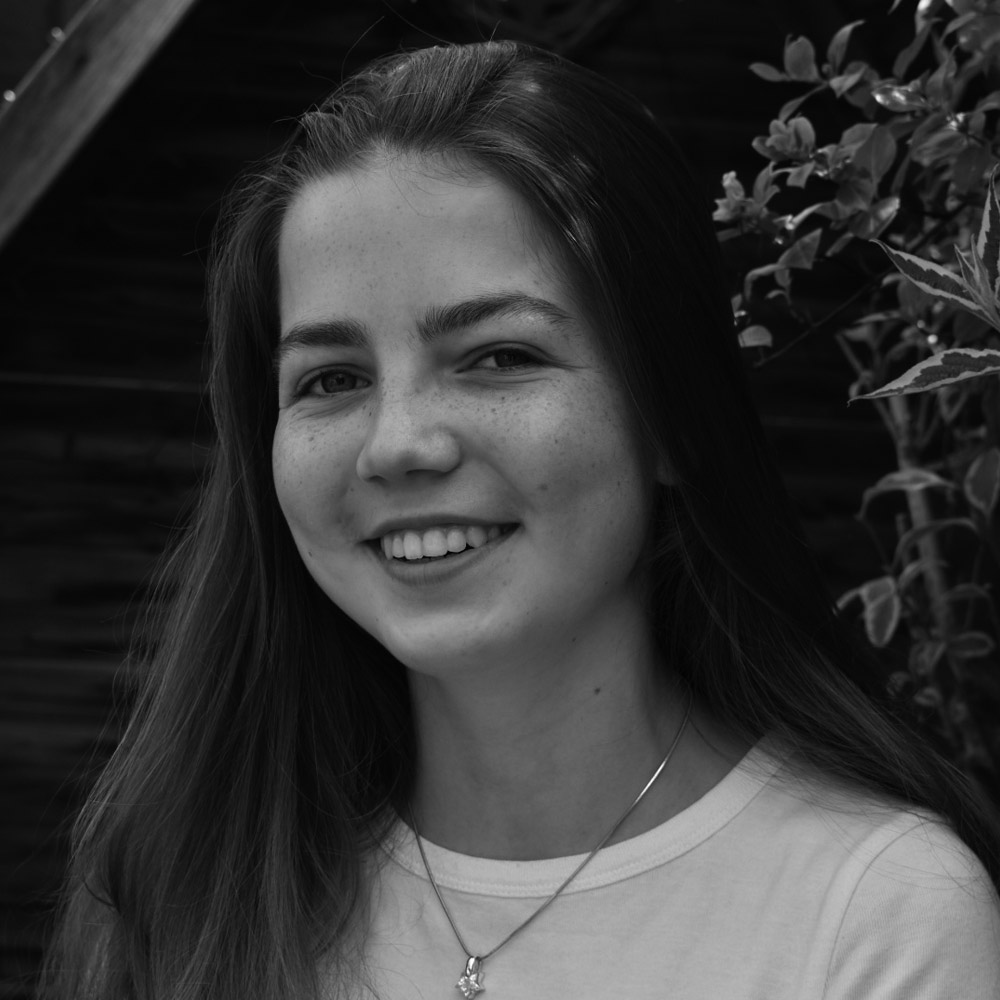 Isabelle Brennan
Isabelle has been attending Stagecoach for 6 years and is passionate about performing. She has been involved in many shows with Stagecoach, a few include: Hairspray, Singin' in the rain and Beauty and the Beast. She has also passed a number of LAMDA exams and is due to take her grade 6 exam after summer. This is her second show with bonzo productions and she looks forward to being a nun in the nuns ensemble! Isobel is gutted to be isolating and having to miss the first week's performances.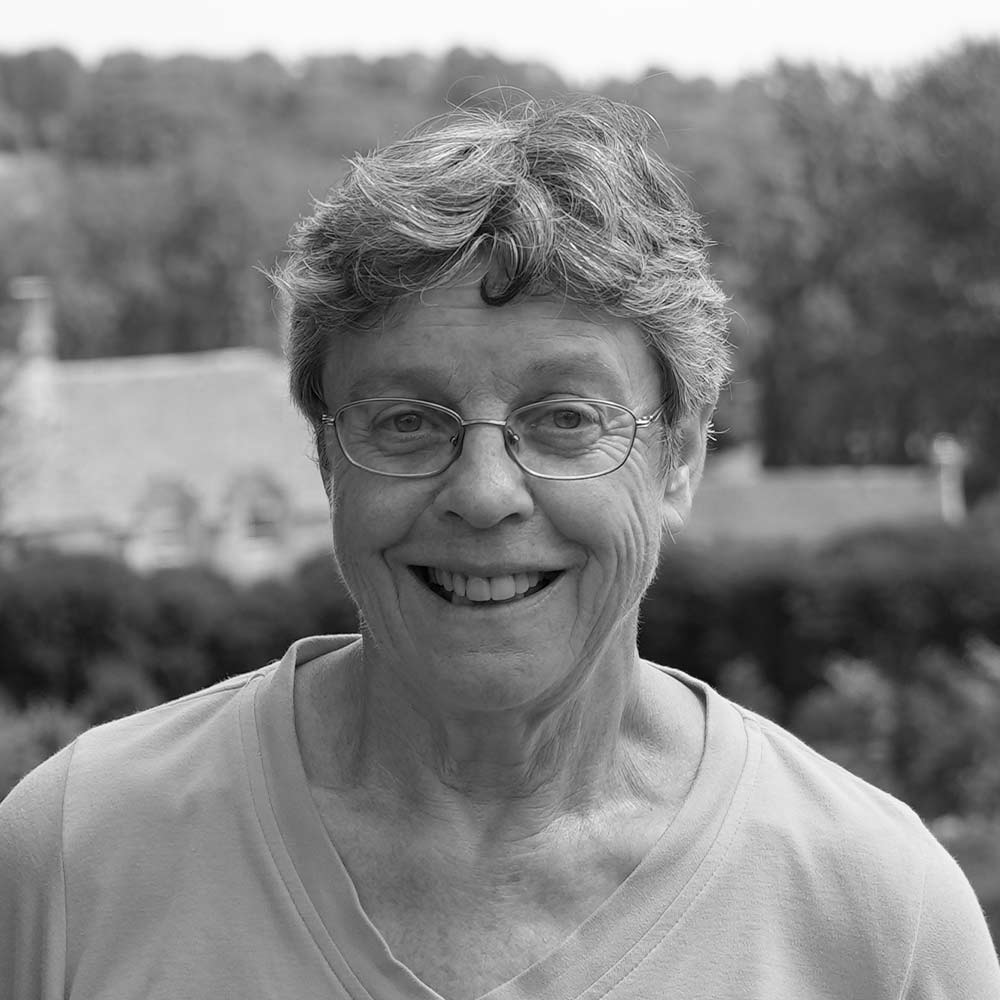 Sheila Veuve
Played Mrs. Bumble in a Farmor's School production of 'Oliver!''.  Wrote and directed Chedworth cubs in Jungle Book and Chedworth brownies in The Wizard of Oz. Sang the role of Counsel in a Chedworth production of Trial by Jury. More recently sang in The Merchant of Venice in Chedworth. Most proud achievement: writing and directing a stage version of the first Harry Potter book - in French - at Farmor's School.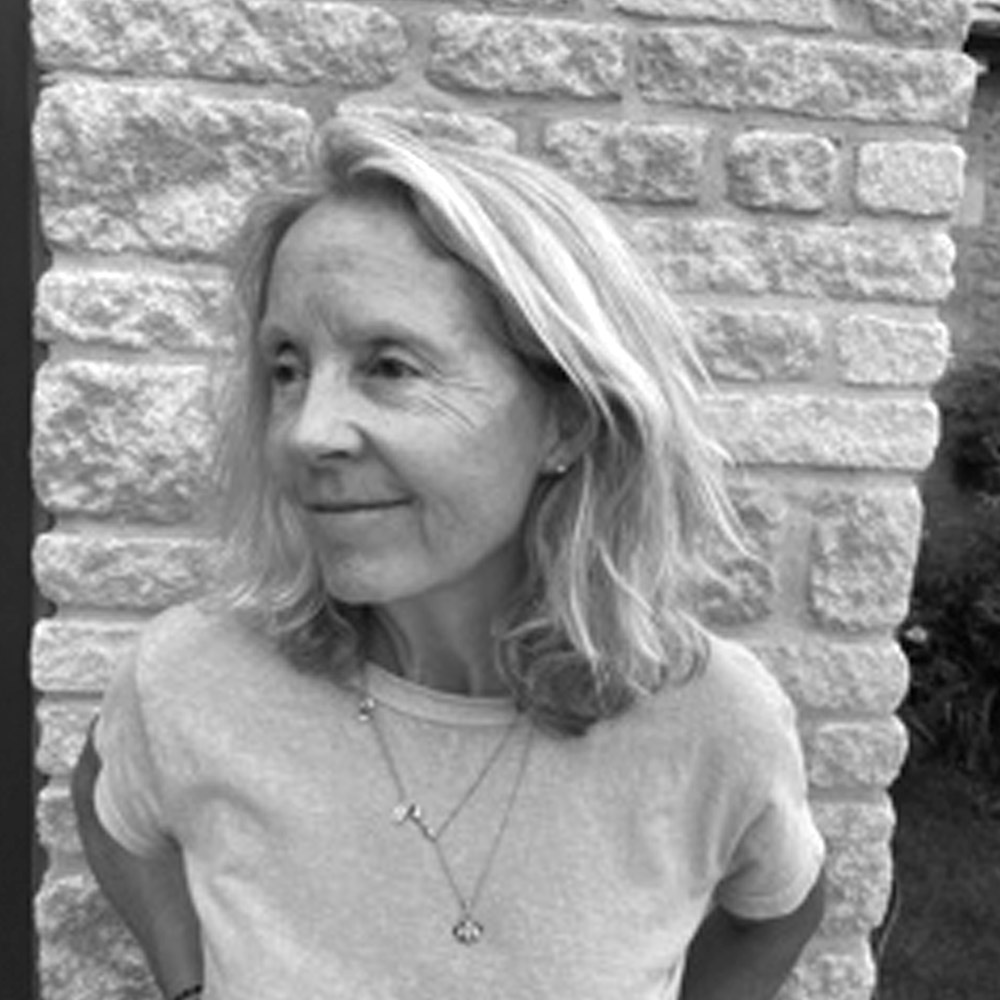 Gillie McCollum
Gillie was a member of the choir at school and joined a group of parents at her children's prep school in Lymington (20 years ago), singing Gilbert & Sullivan's 'Trial by Jury', 'The Pirates of Penzance' and 'The Mikado'. Extremely amateur but very good fun! She plays piano and organ (badly) and is hoping this production may be a catalyst for more.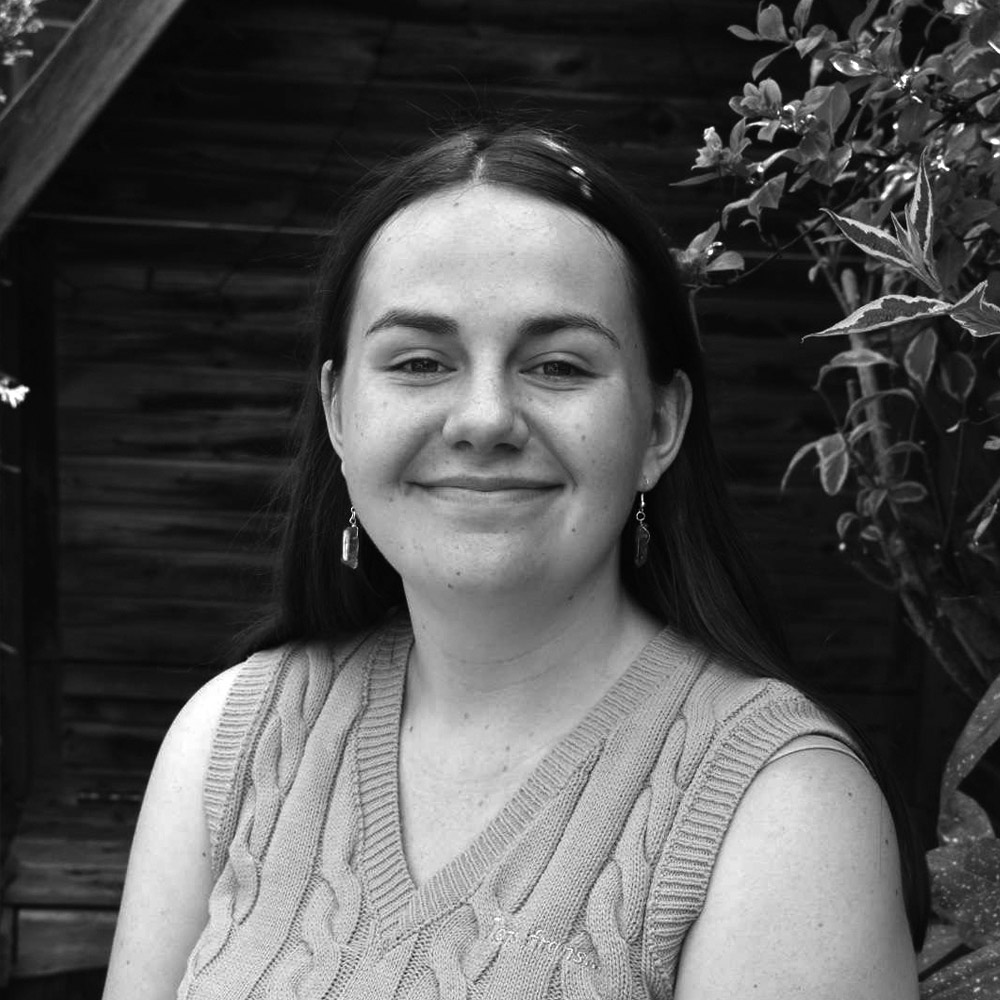 Rebecca Allen
I am very excited to be part of this amazing show! I'm 18 years old and from cirencester. I have attended Stagecoach Cirencester for 15 years and in September I'm off to the University of Winchester to study musical theatre!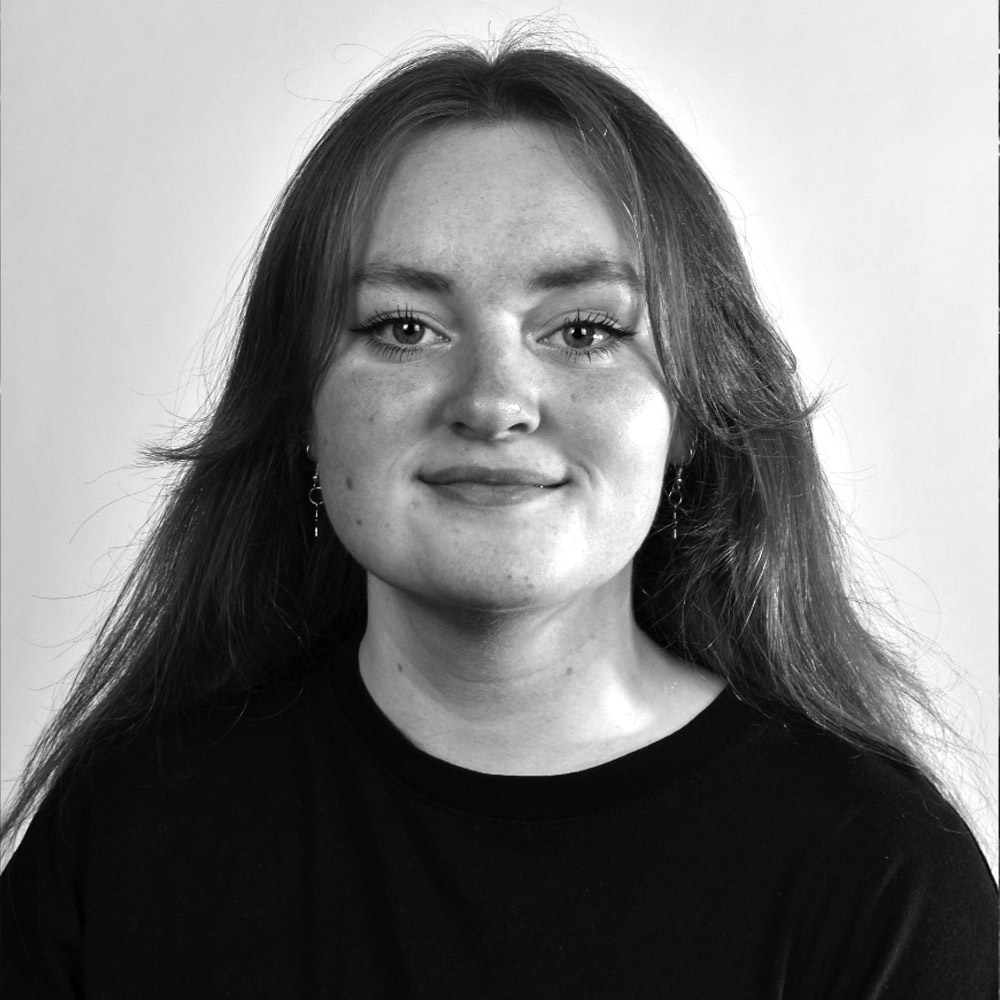 Cerys Burgess
I'm very excited to be a part of this production, it's been so fun to work with so many talented people. I've been at Stagecoach Cirencester for 13 years, and in September I will be starting my second year in Performing Arts at Cirencester College. I will be learning about both Musical Theatre and Classical Theatre. This is my first performance in a proper theatre production. Cerys is gutted to be isolating for the first week's performances.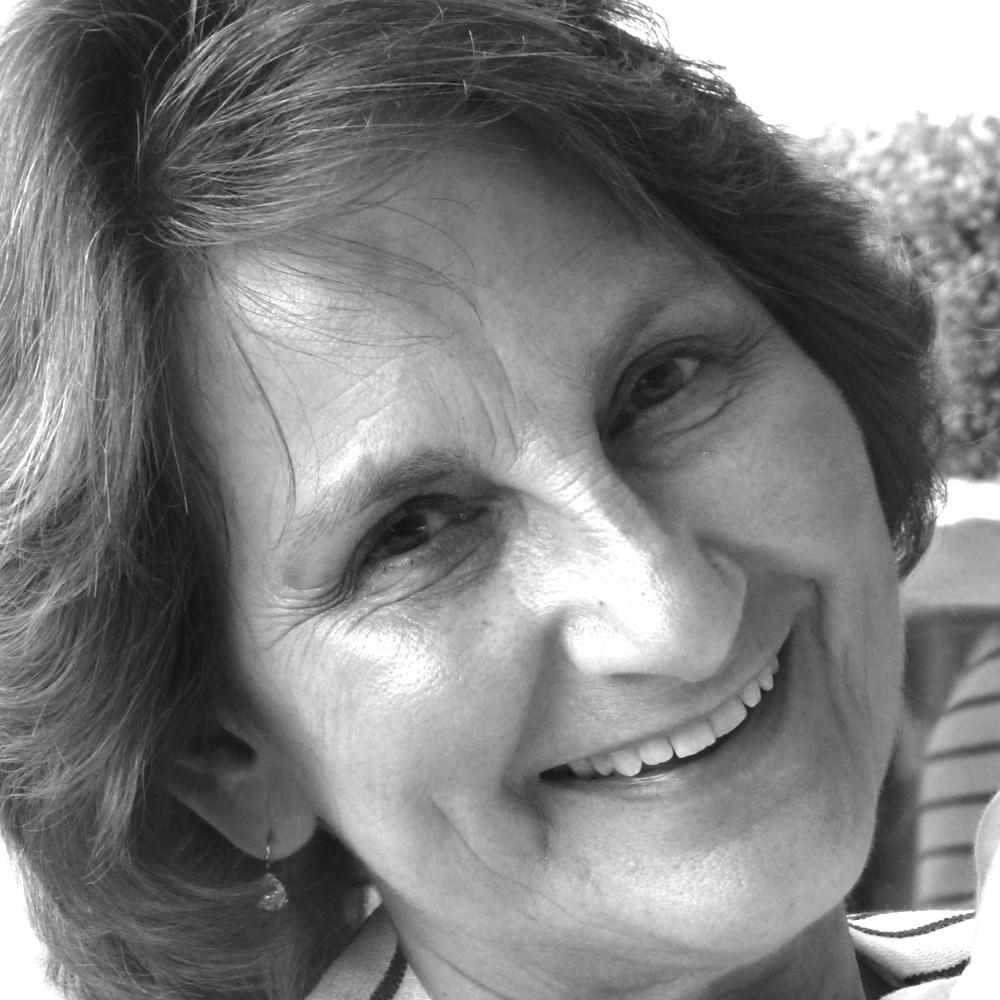 Teresa Irving
Teresa enjoys singing all types of music and has been a member of the Chedworth Singers for 20 years. She has always wanted to be in a musical and was thrilled to be asked to join the Nun's ensemble in The Sound of Music. She is enjoying it enormously, despite the challenges of learning Latin!
Peter Reichwald
Neil Irving
Tina Schuster
Ruth Bullingham
Anna Sheridan
Erin Sutton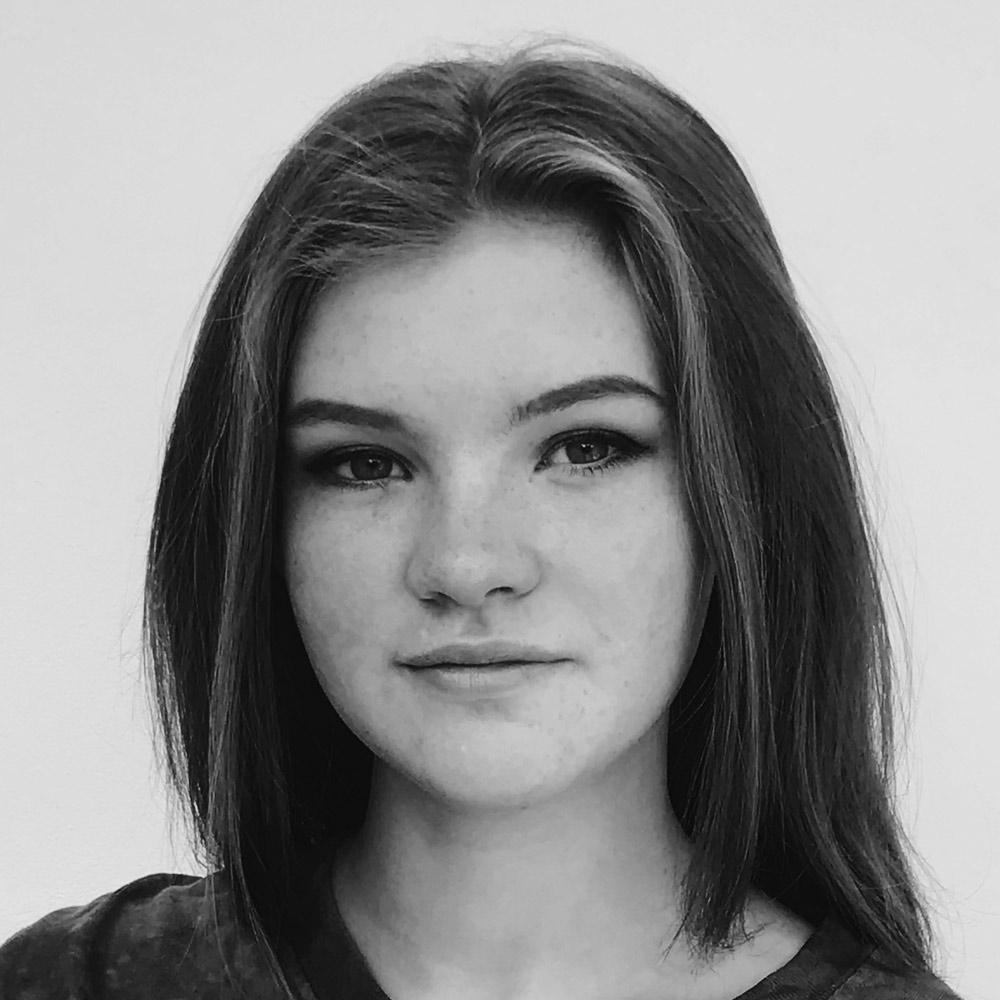 Liesl 
Emma Lygo
Hi! I'm Emma and I am actually 18 going on 19. The Sound of Music holds a special place in my heart as it was the very first show I performed in, as Marta in 2013. I have previously performed in shows including The Wizard of Oz as Dorothy and pantomimes including Aladdin and Robin Hood. I was supposed to be performing as Elle Woods in Legally Blonde last May but unfortunately that was cancelled due to lockdown, so I am very excited to be continuing acting after a year of very little. This will be my last show before going to study at the Guildford School of Acting. I have thoroughly enjoyed working with all of the Sound of Music team and I hope you enjoy the show just as much as we do!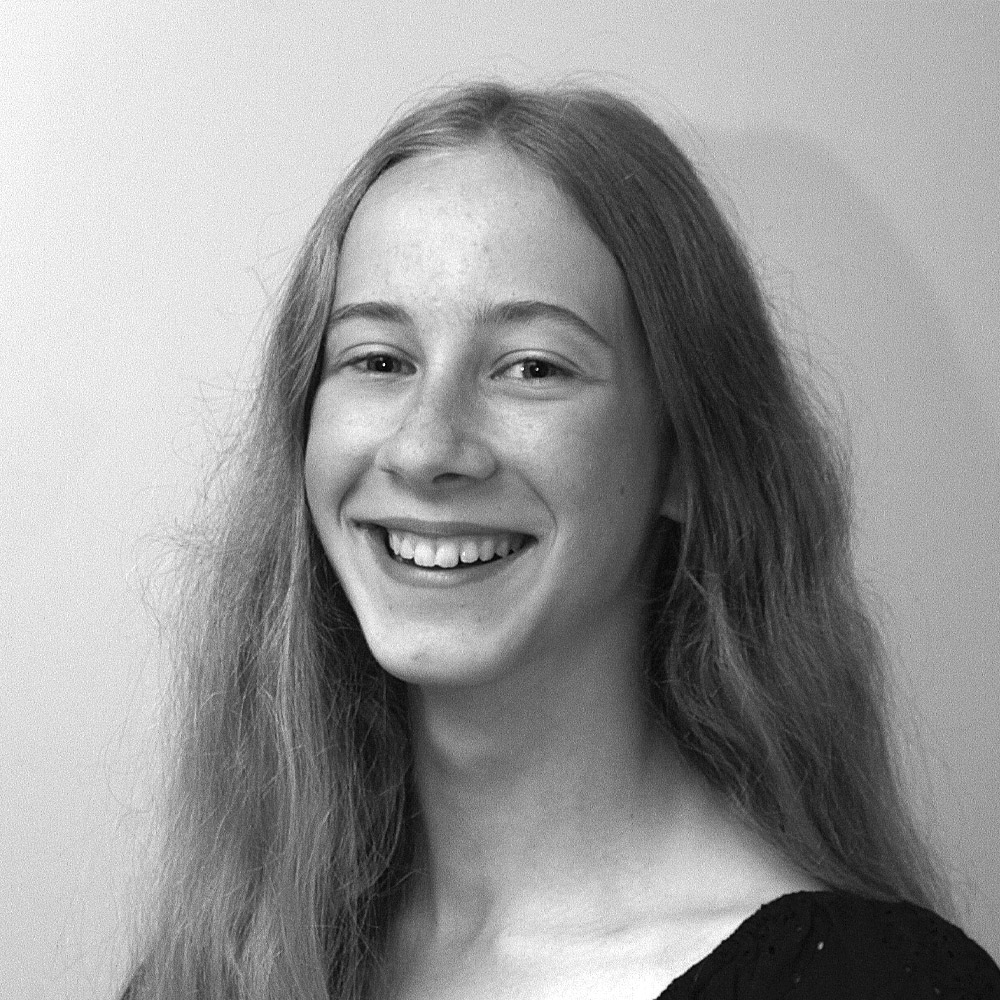 Louisa   
Agnes Warner
Agnes is a dancer and singer and thoroughly enjoys musical theatre. She has reached intermediate level in ISTD ballet, tap and modern as well as RAD ballet and grade 6 in singing. She performed in her school production of Joseph and the Technicolour Dreamcoat and was part of the Longborough  Opera Youth  Chorus in the production of Orpheus in the Underworld. She is excited to be playing the part of Louisa in her first role for Bonzo Productions.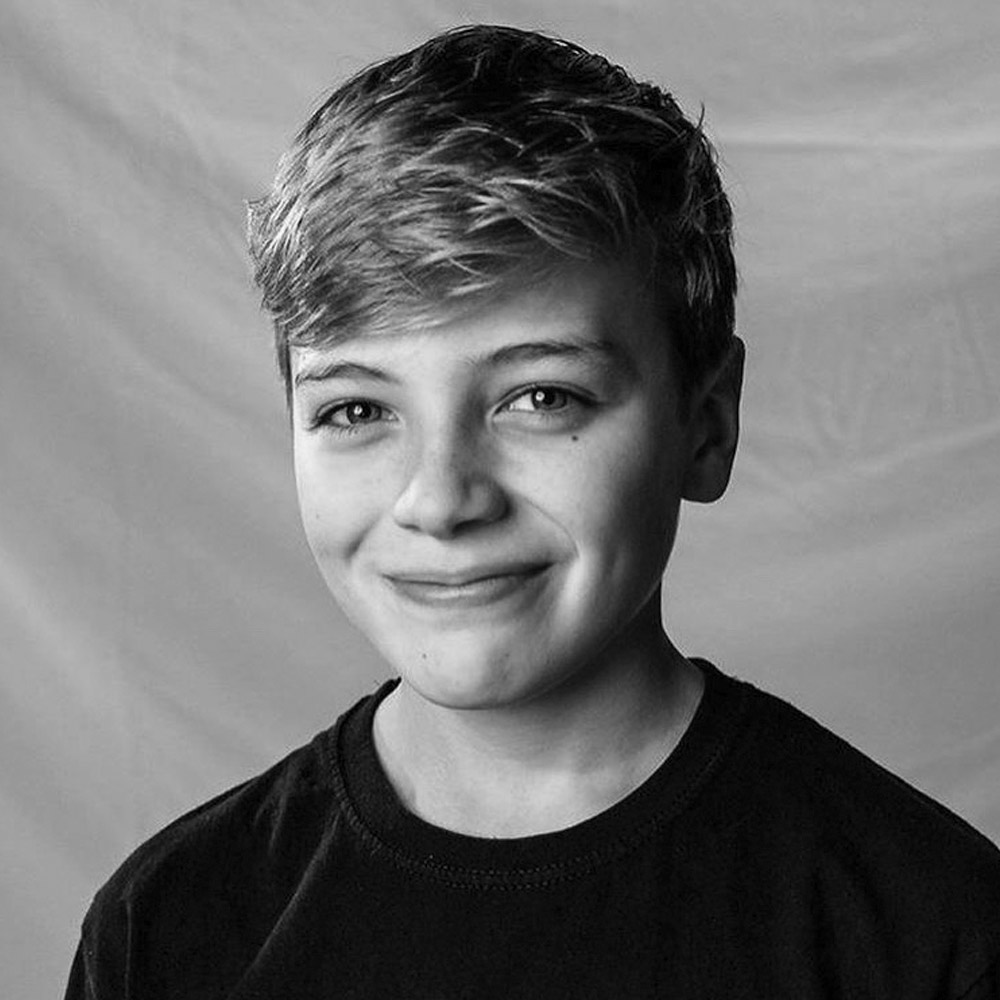 Friedrich  
Barnaby Welch
I have been doing musical theatre since year 2, and have represented the BARN Academy in the past, with two plays, a solo during the Christmas lights switch on in Cirencester, and Remembrance Day. I've loved acting and singing for as long as I can remember, and this play is no different. This is my first play that isn't a school or BARN Academy play, so I am very excited.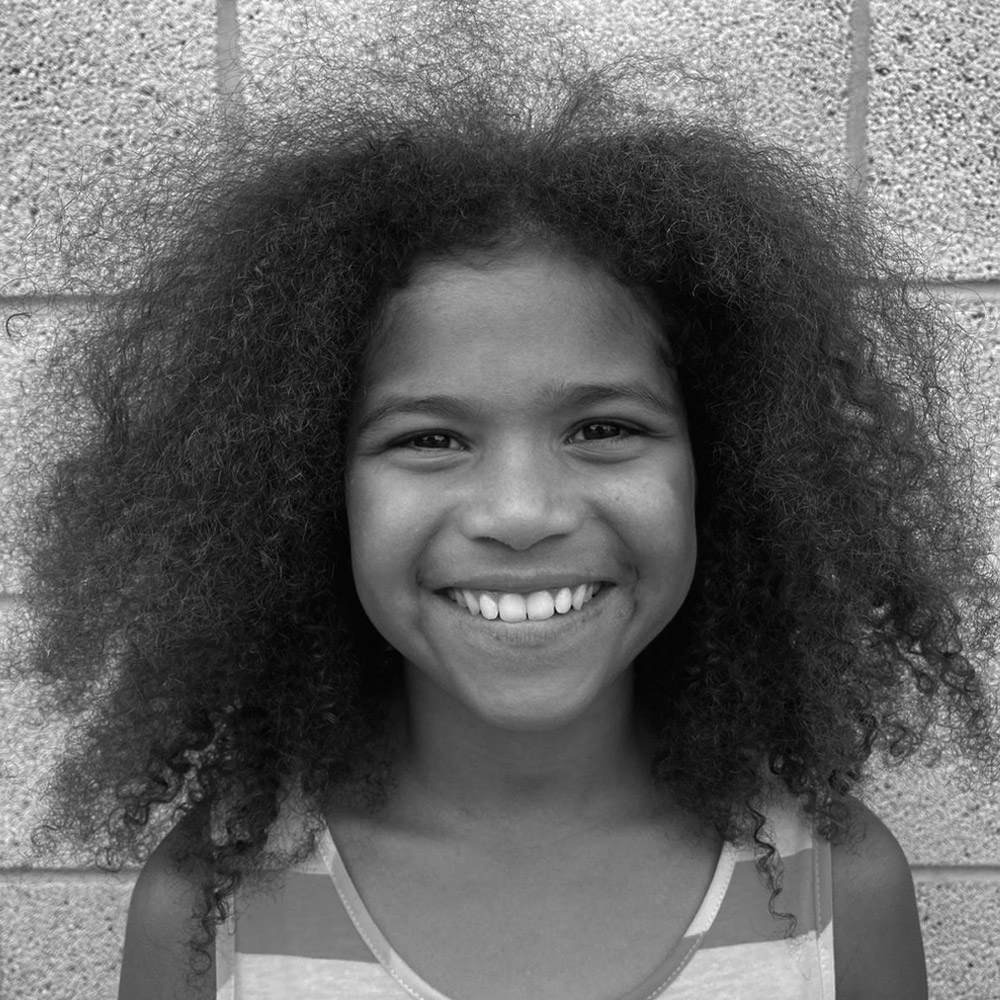 Brigitta  
Georgia Dibbs
11 year old Georgia Dibbs feels at home on stage. She has previously be in the professional production of the Barns Theatre's A Christmas Carol and a Voice over in their one man show Peter Pan. You may have seen her in ITVs kids Christmas special News at 5.5 and a good energy commercial. Georgia loves to read and climb trees and to do both at the same time is a dream day for her.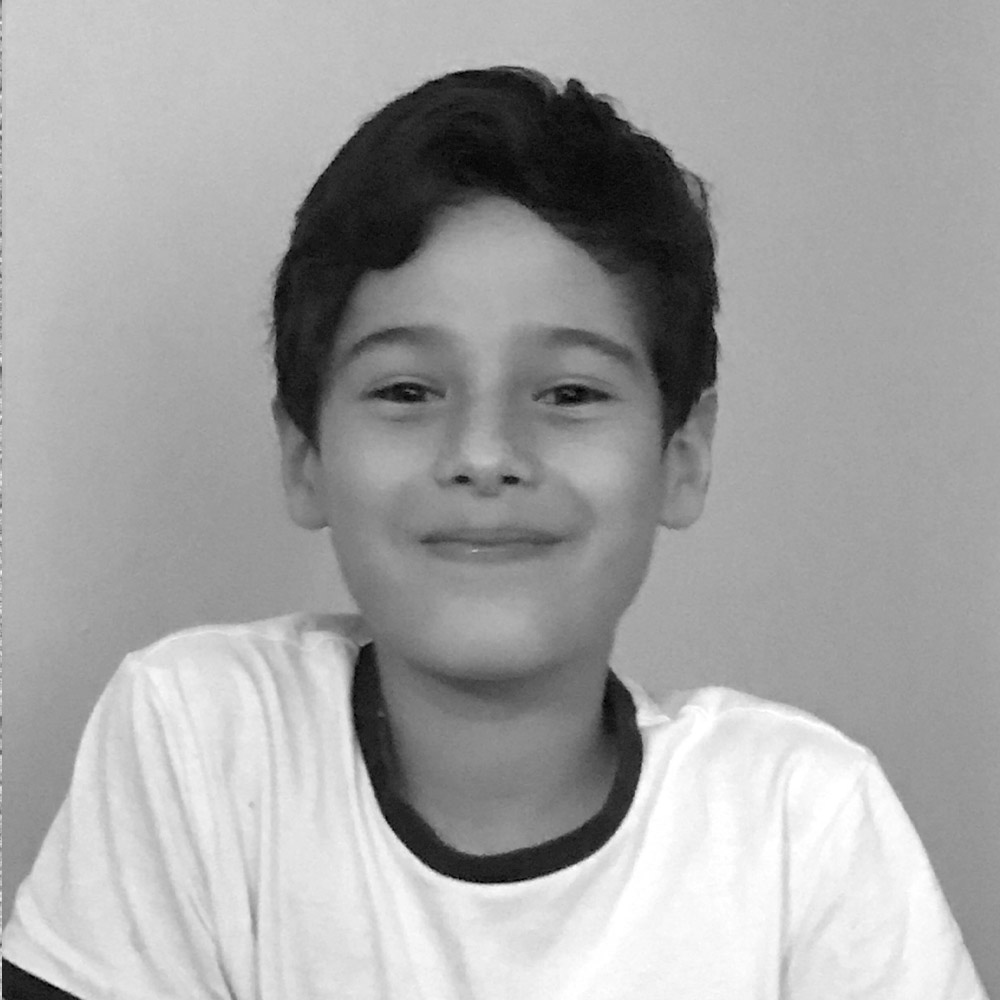 Kurt 
Orlando Crow
10 year old Orlando participated in 3 Bonzo Production Shakespeare plays, he had speaking parts in, Merchant of Venice , Much Ado About Nothing and last year's Romeo and Juliet as well as various singing roles.  He will be starring in Oliver Twist, the upcoming Stratton Primary School production. 4 years ago he started his drama lessons at Barn academy before called Smart Stage where he has played James in James and the Giant Peach, Caterpillar in Alice in Wonderland, Duck in Honk and Pubert Addams The Addams Family.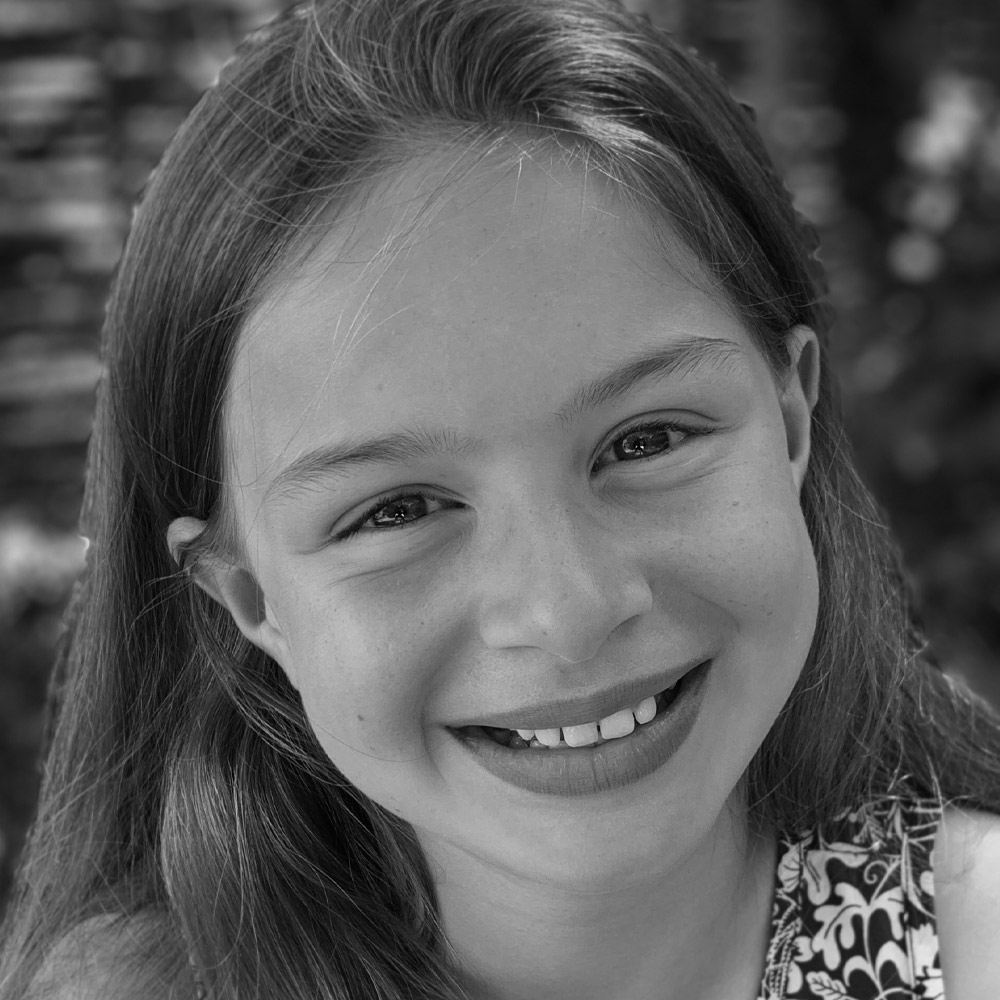 Marta 
Charlotte Austen
Charlotte is 11 years old and this is her first role for Bonzo Productions. She has previously appeared as a mermaid, fairy, lost boy and pirate in Creation Theatre's production of Peter Pan. She loves acting, singing and dancing and is very excited to be playing Marta.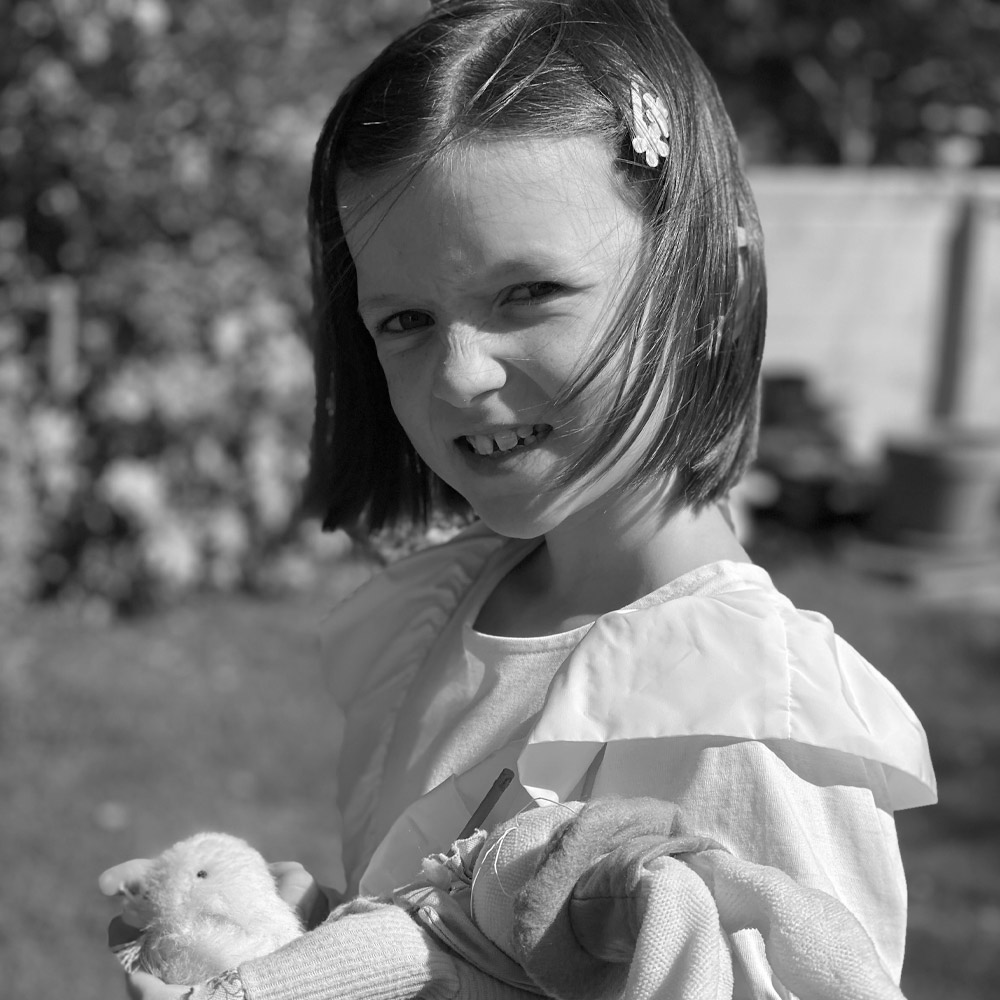 Gretl 
Ophelia Williams
Ophelia Devine Williams is 9 years old. She loves singing, dancing and playing the piano. She wants to be an astronaut ! This is her first performance in front of a live audience.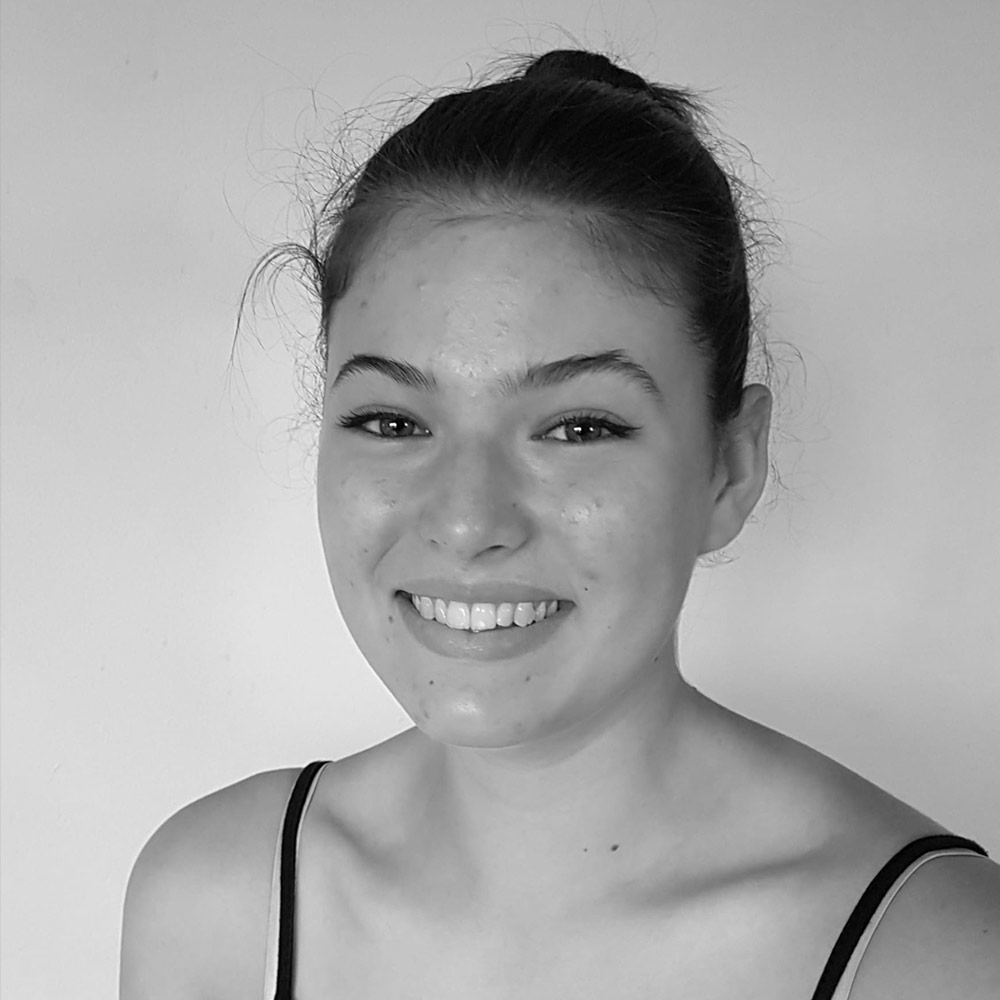 Liesl 
Flora Kenning
I am lucky to have been in three of Ross' past productions. A fairy in 'A midsummer night's dream' a choir girl in 'The Merchant of Venice' and lastly 'Violetta in Much Ado About Nothing'. I like to play and write music. I have always loved musicals, especially 'The Sound of Music', which is why I am so excited to play Liesl.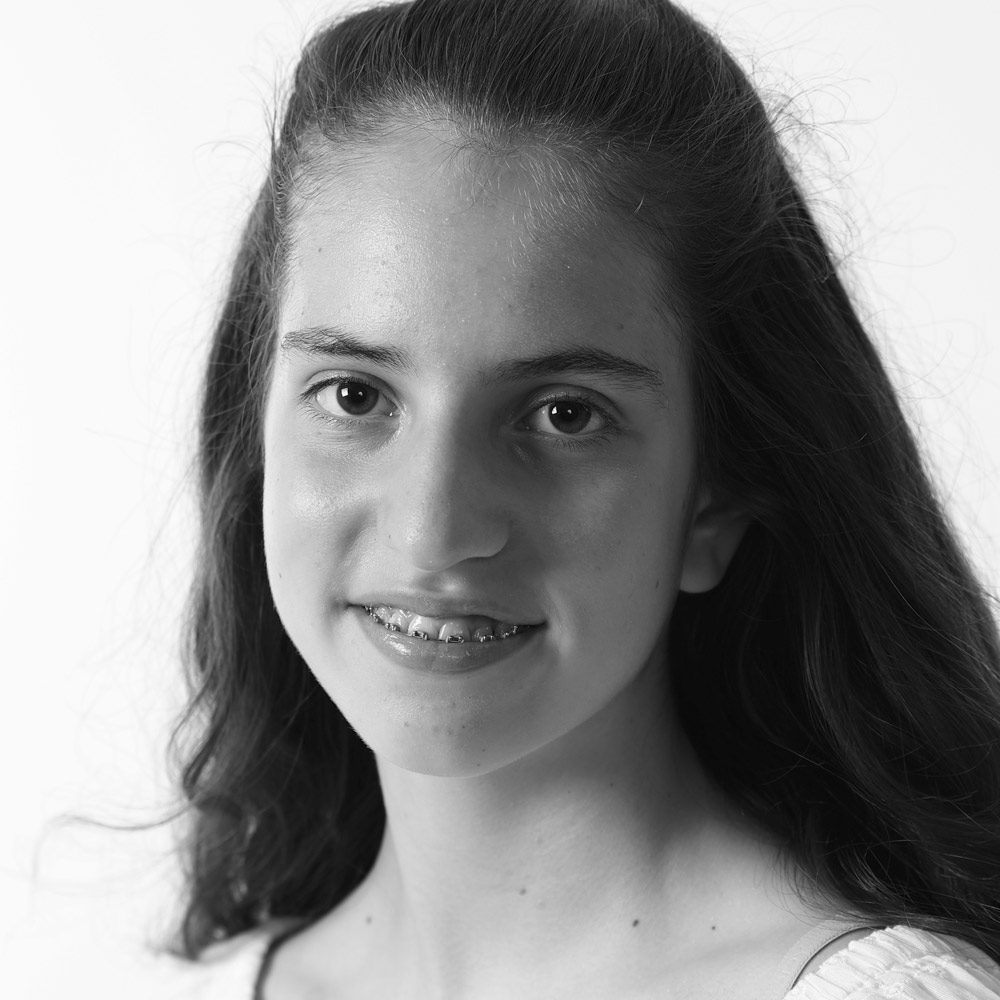 Louisa 
Gemma Bianco
Gemma was born in Milan 13 years ago and then she moved to Switzerland. She currently lives in Sevenaoks. Gemma started her music studies at the Conservatory of Lugano in Switzerland where she was part of the Coro Clairiére with which she performed the operetta Brundibar that was broadcasted by RSI on National television and on the Radio. At the Conservatory Gemma also took individual singing lessons with the Soprano Monica Trini. She attended summer musical theatre intensives in Milano at the Teatro La Scala and in London as the West End stage, the West End Kids and Sylvia Young courses. Gemma recently took part in the New Talent British Youth international Competition where she won the Gold award for her Singing. She now currently attends CYM in London (a part of Junior Guildhall) where she studies voice and piano. She just passed Grade 3 Voice with distinction.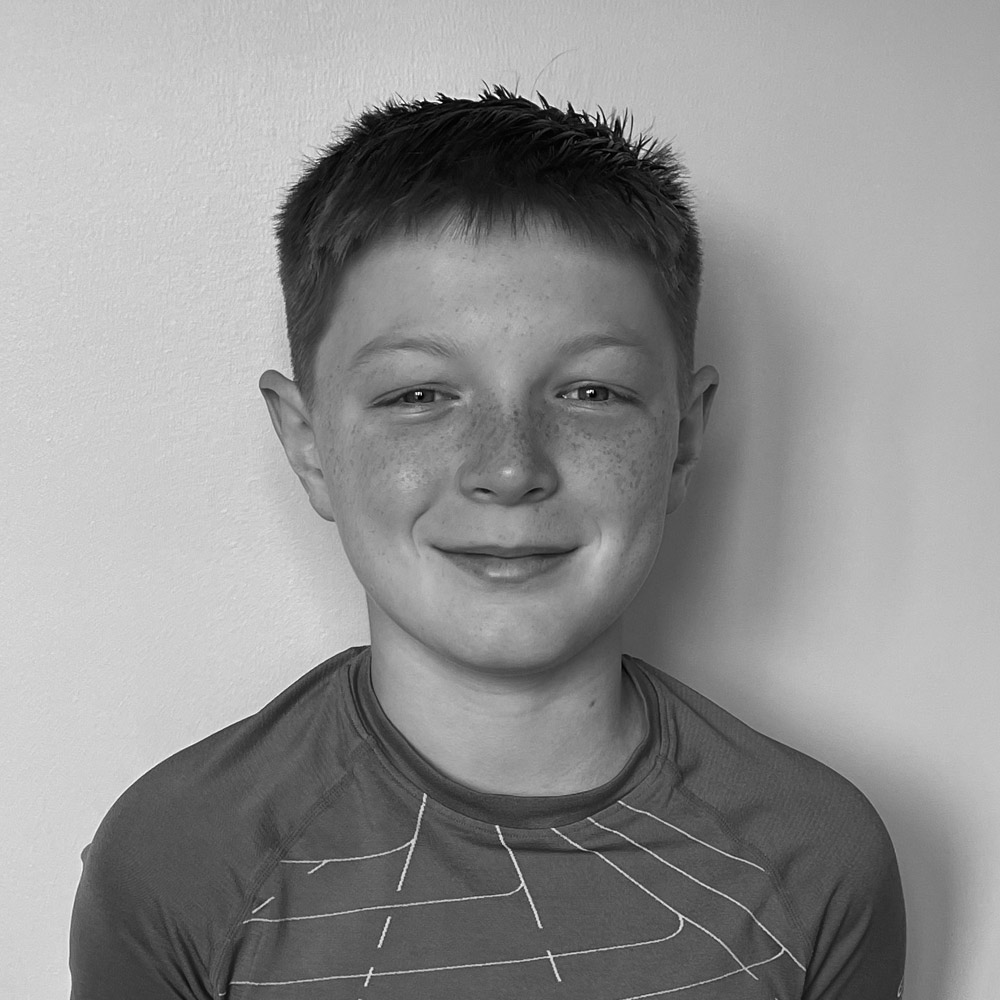 Friedrich 
Freddie Summers
Drama has always been my passion, I love to sing, act and dance. I have played a variety of roles both comedy and a bad guy! I am obsessed with musical theatre and spend much of my free time learning songs. This is my first time performing for Bonzo Productions and I have loved performing outside, another first.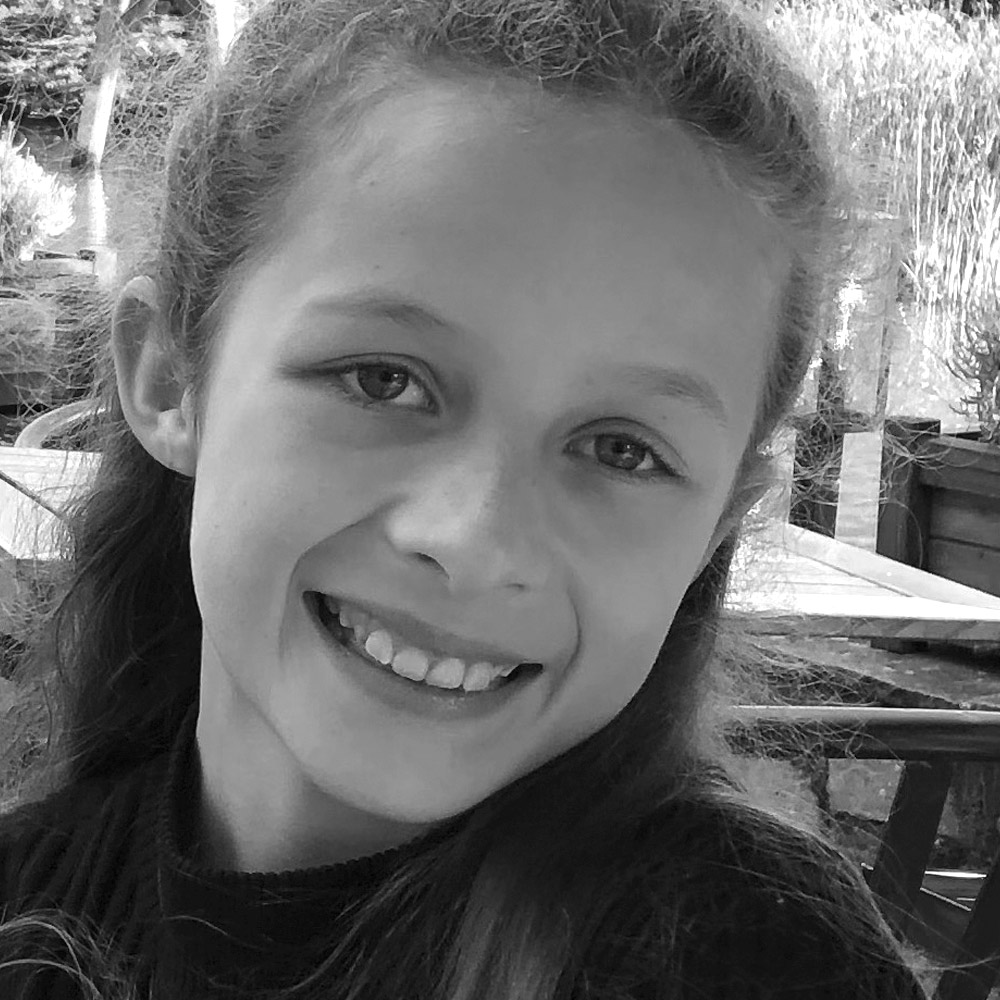 Brigitta 
Lucy Paris-Johnstone
Lucy oozes rhythm and would rather dance and sing than walk and talk. As a shy child and the youngest volunteer at her primary school concert she sang Castle on a Cloud solo for around 100 parents. Lucy took up singing lessons over lockdown and won the award for most progress at Theatre Studio Cheltenham 2020, recognising her commitment and diligence. She is beyond delighted to be part of The Sound of Music at Chedworth.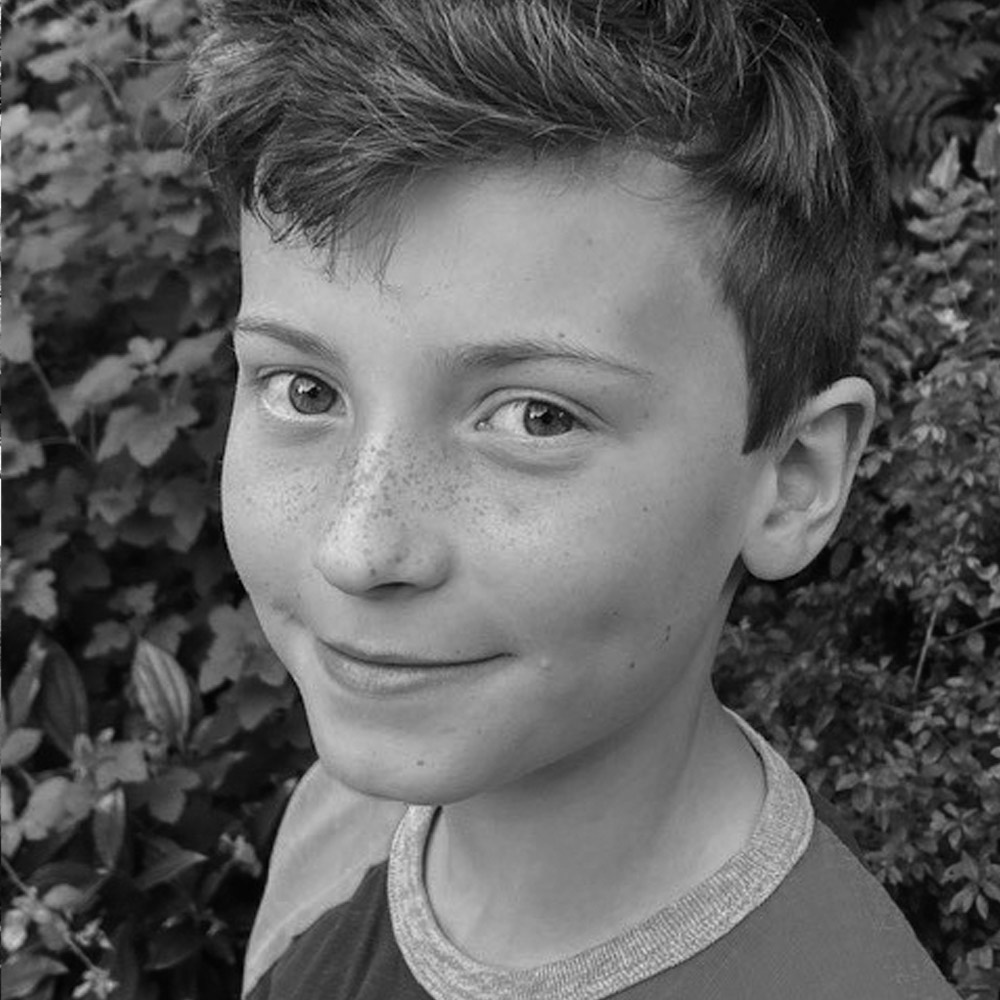 Kurt 
George Latimer
George is a chorister with the Tewkesbury Abbey Schola Cantorum of Dean Close Preparatory School. He sings Evensong at Tewkesbury Abbey and has sung with the choir at other venues, such as St Pauls Cathedral. In 2019 he was part of the choir's tour to Sweden, singing at the Cathedrals in Uppsala and Vasteras. He has also recorded with the choir, most recently with the Gesualdo Six. At school he loves drama and has recently performed in his school production of Bugsy Malone.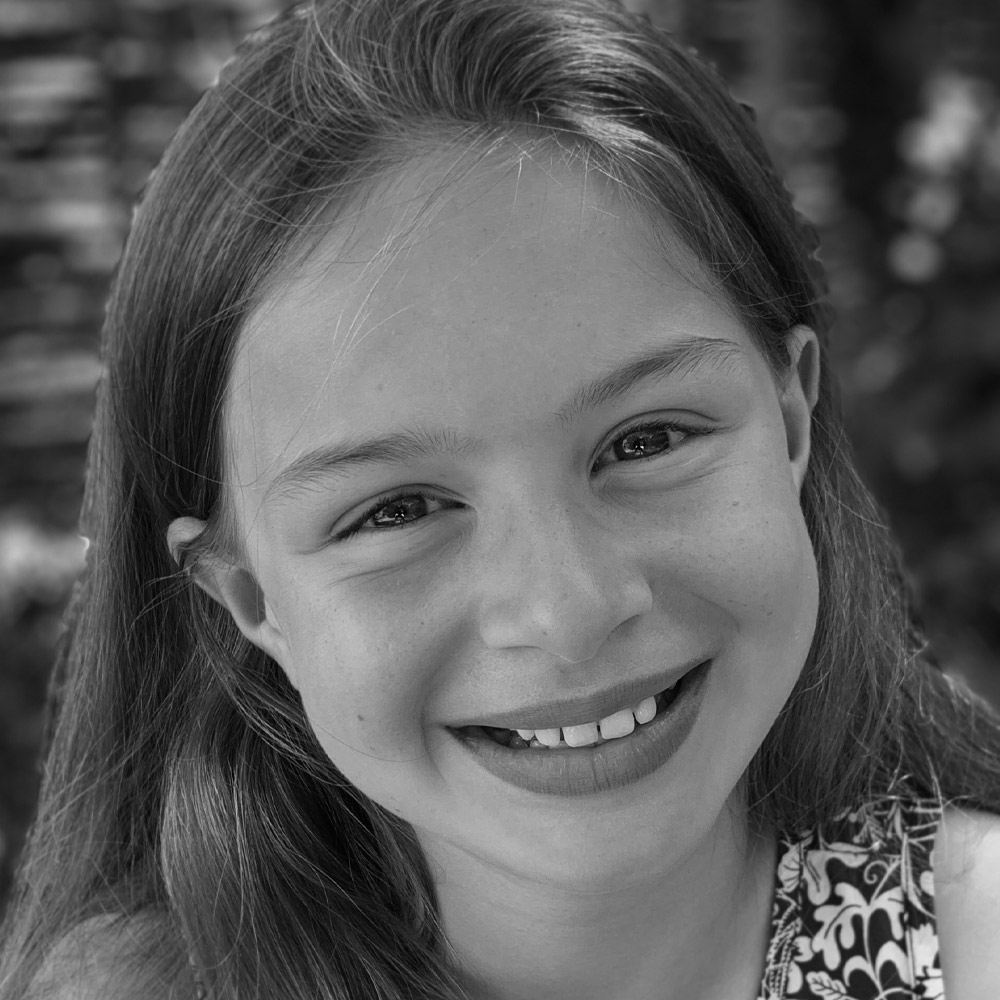 Marta 
Charlotte Austen
Charlotte is 11 years old and this is her first role for Bonzo Productions. She has previously appeared as a mermaid, fairy, lost boy and pirate in Creation Theatre's production of Peter Pan. She loves acting, singing and dancing and is very excited to be playing Marta.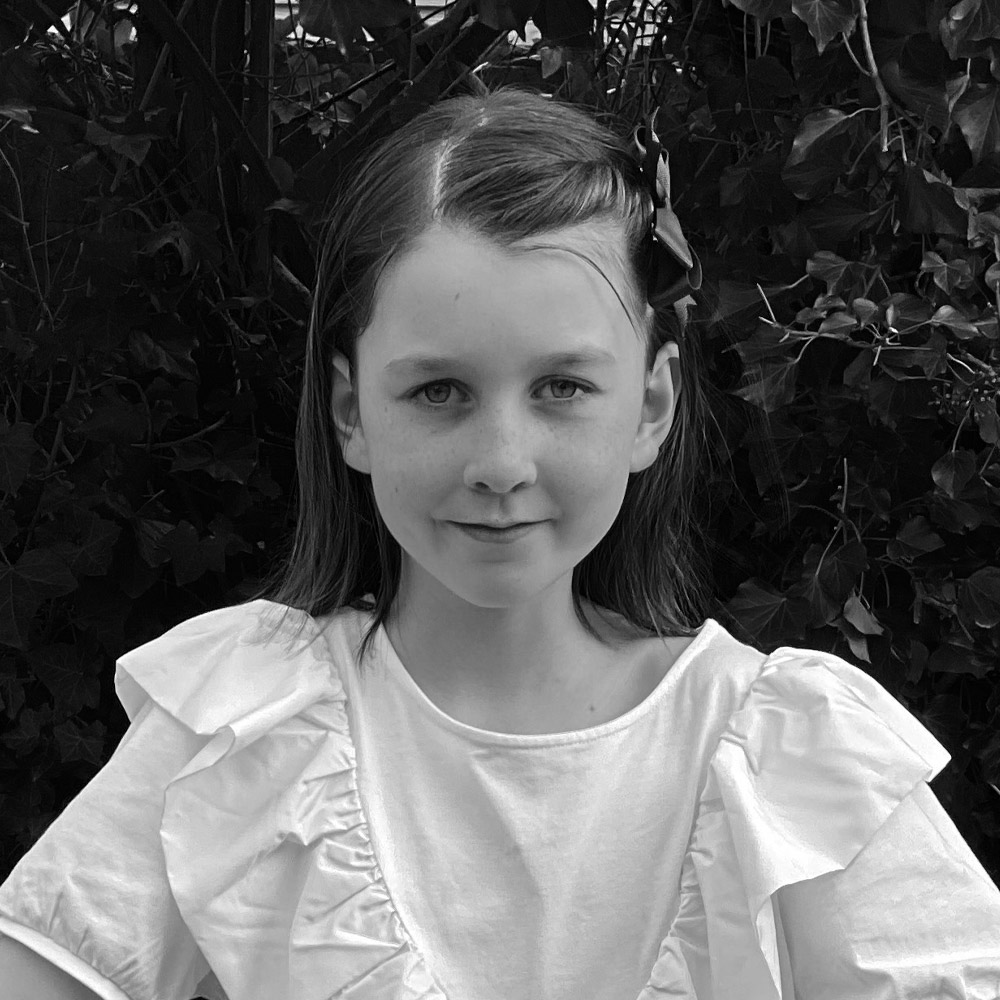 Gretl
Cicely Williams
Cicely Devine-Williams Age 10 has been singing since she was a toddler! She started lessons two years ago and is already grade five,  her last two were distinctions. A student of stage coach, and Sheila Price ballet school, she loves acting, dancing and singing in any shape or form and wants to be a star... watch this space!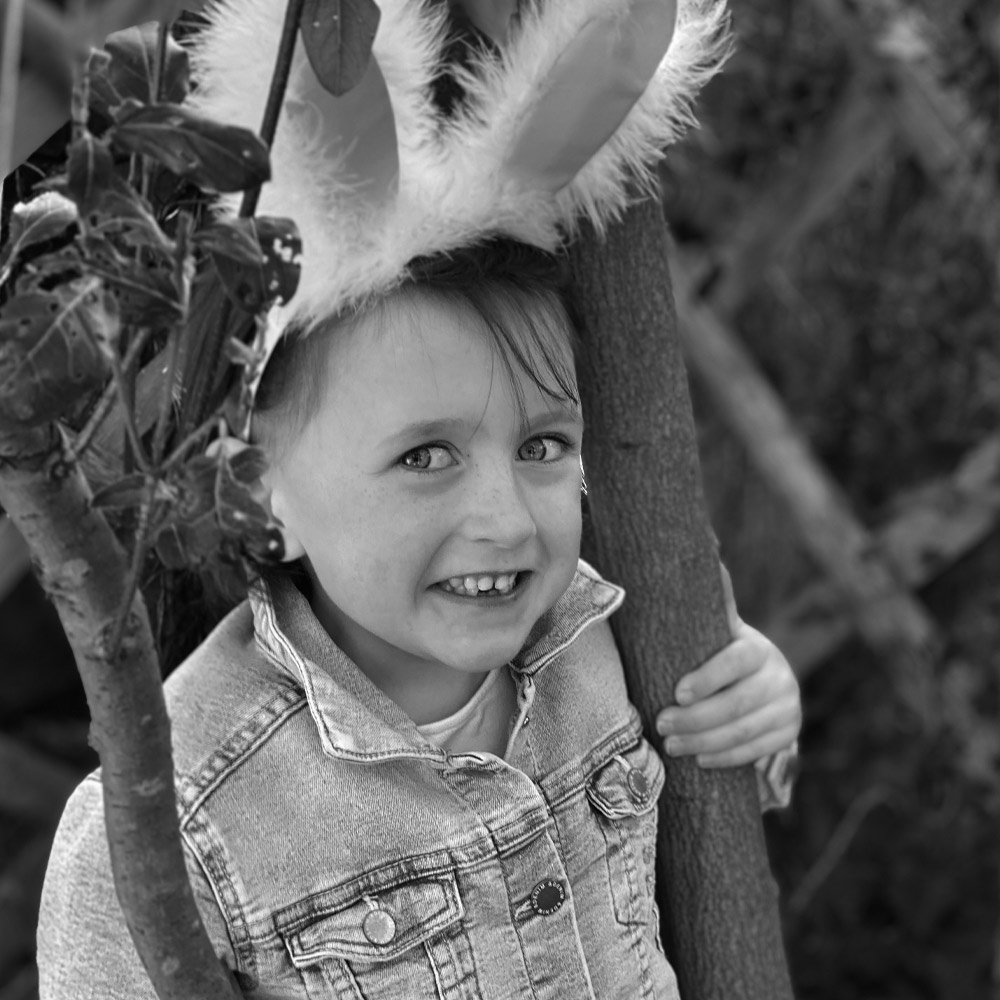 Perdita Williams
Perdita Devine-Williams is 6 years old. Very much the performer at home she loves singing and wants to be a ballerina.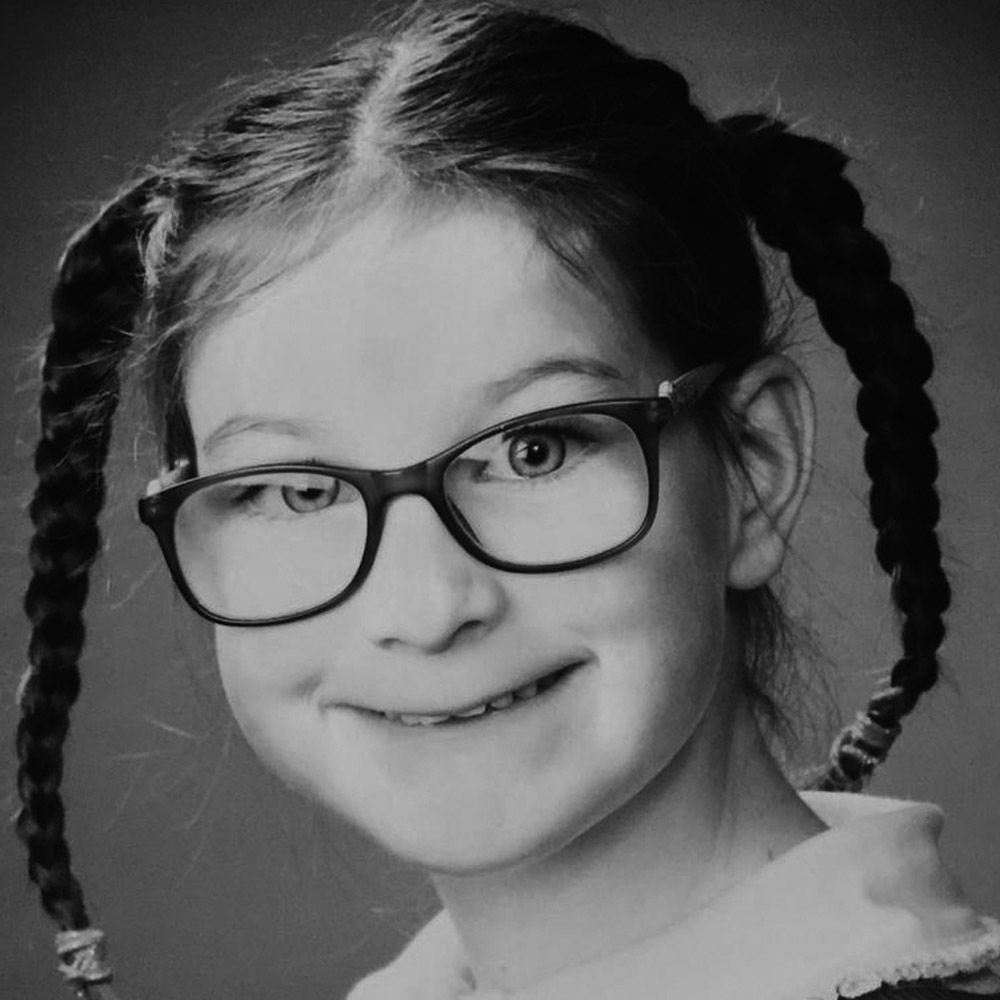 Pixie - Iris Phillips
Pixie is 6 years old and loves to sing, dance and act. She has been performing since she was 3 years old. She loves getting involved with live performances and is very excited to be a part of The Sound of Music. Her previous experience includes performing with the All Aboard Pirate Show - live at Butlins, being a contestant in the Mister Maker and The Shapes live show and participating in a number of Pantomimes song sheets. As well as her love for the stage, she is a keen artist and animal lover. She has chickens and loves to horse ride. She hopes you all enjoy the show!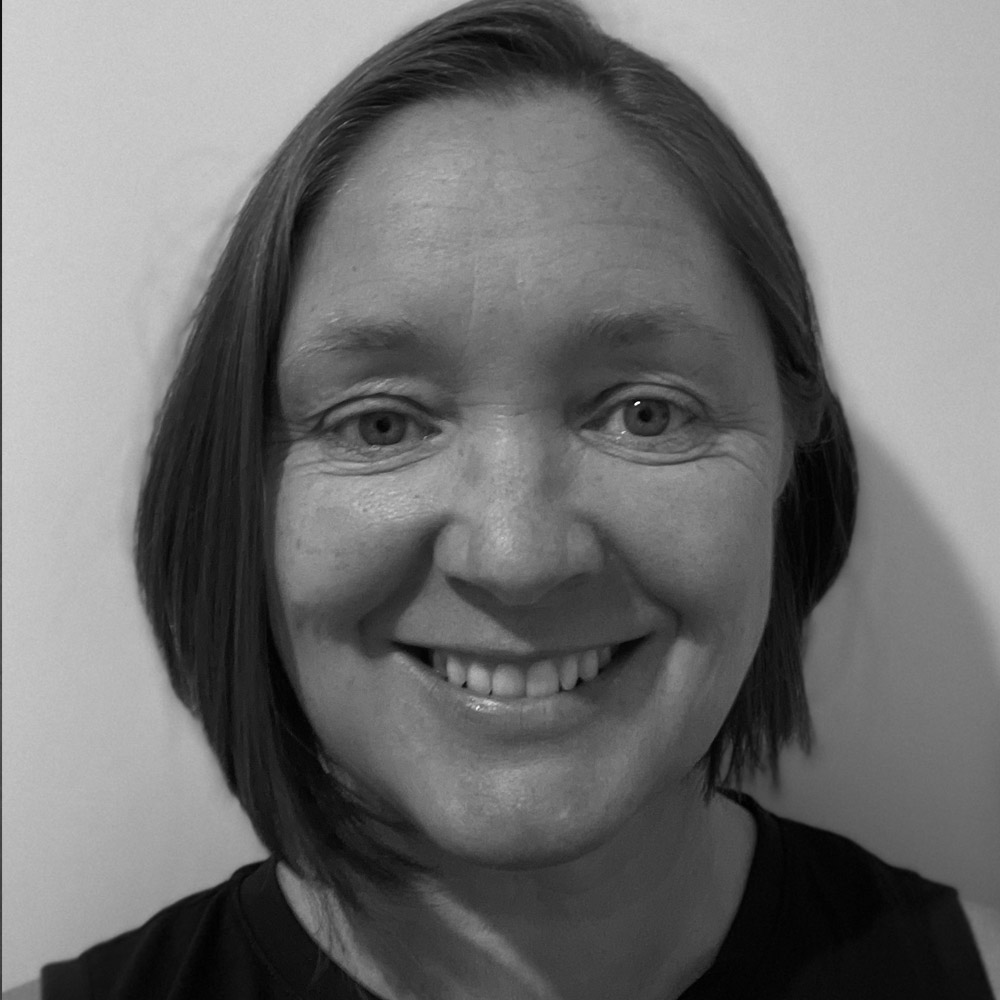 Toni Summers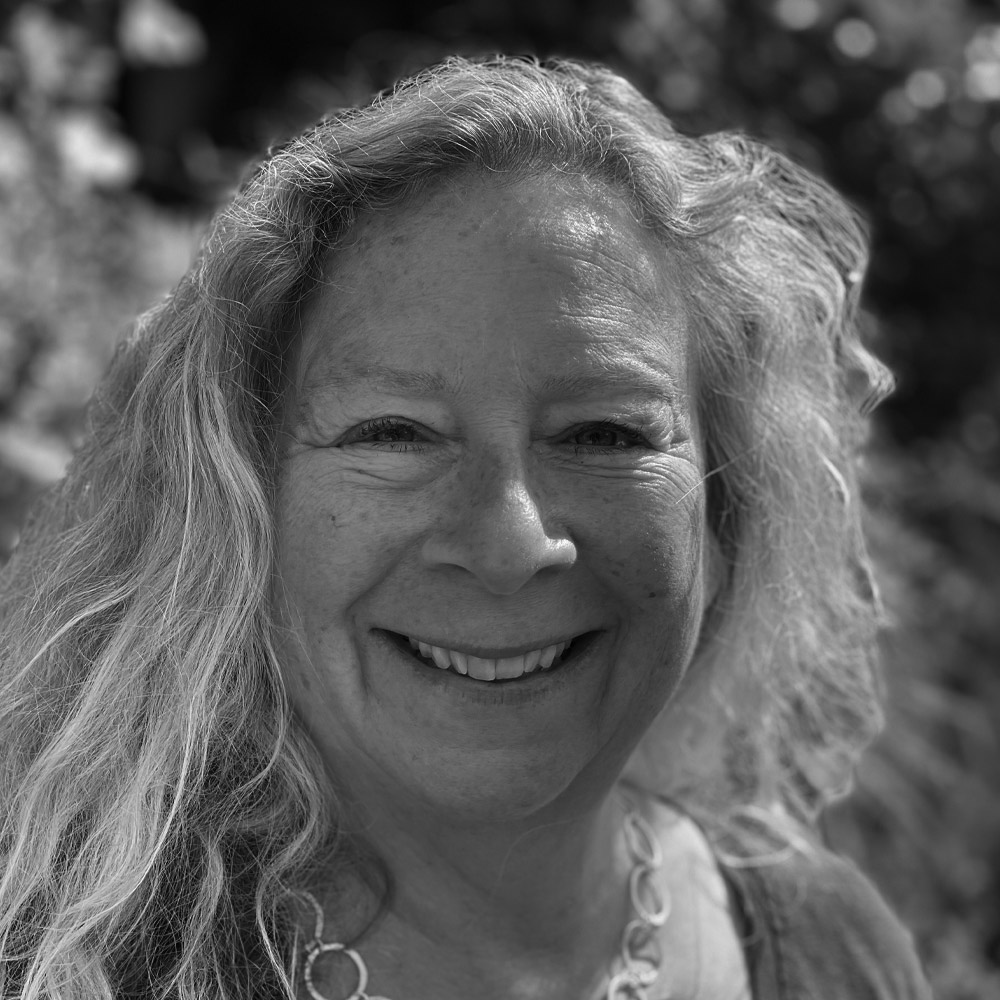 Lizzie Spivey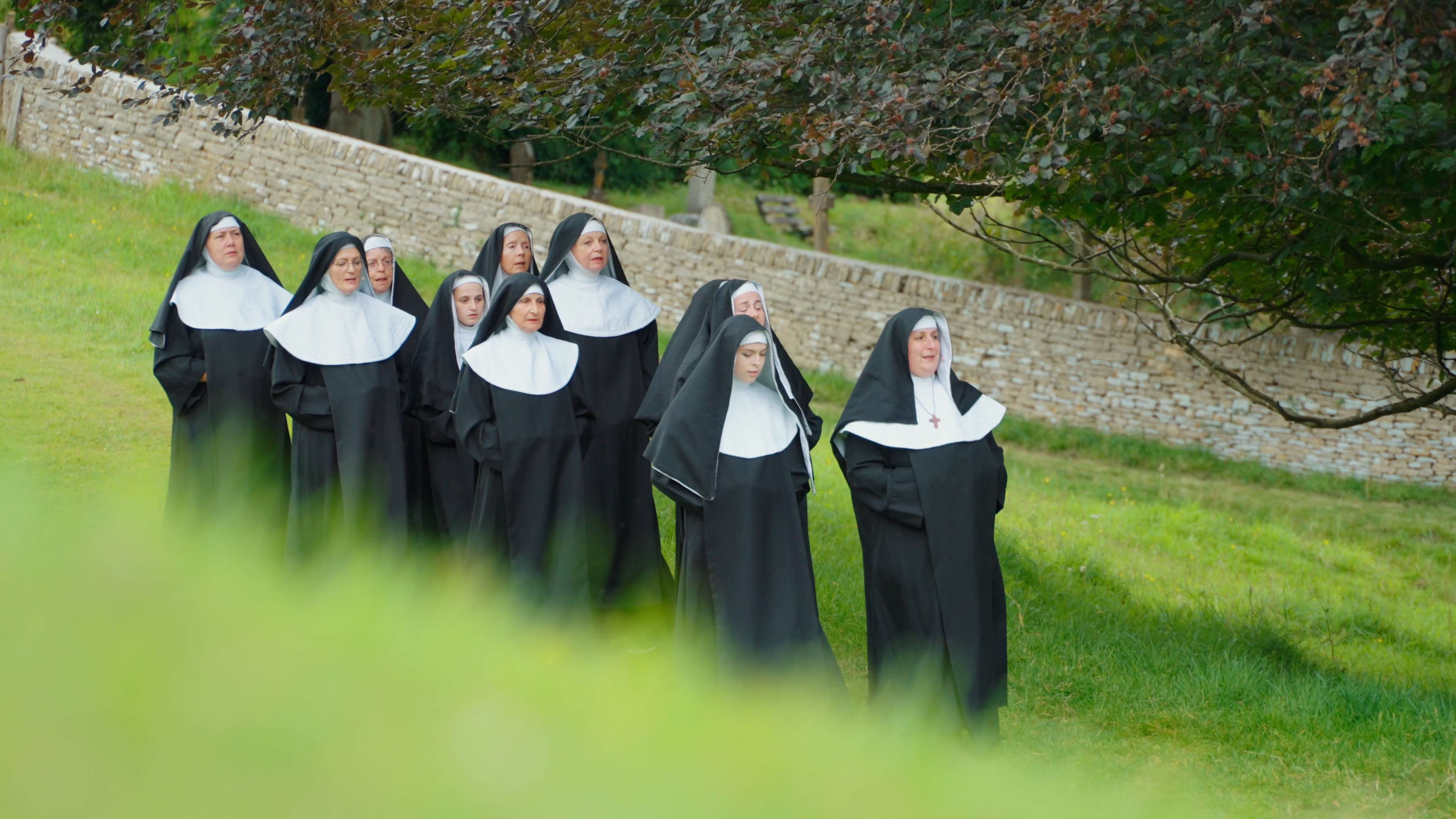 SYNOPSIS OF THE PLAY
ACT 1
Scene 1
The Nuns are singing in Nonnberg Abbey.
Scene 2
A mountain near the Abbey where Maria is singing.
Scene 3
Next Morning
The office of the Mother Abbess when the nuns discuss the problems of Maria before she is given instructions by the Abbess to go as a governess to look after the Von Trapp Children.
Scene 4
Maria sings on her way to the Von Trapp Villa.
Scene 5
Maria arrives at the Villa and meets Von Trapp and the children and teaches them how to sing.
Scene 6
The eldest daughter Liesl meets her boyfriend Rolf, the telegram delivery boy, in the Villa gardens who tells Liesl about the change in Austria that will happen when the Germans take over but explains that he will look after her.
Scene 7
Later that evening
Frau Shmidt, the housekeeper, meets Maria and warms to her. Maria tells her of her idea of making play clothes for the children out of bedspreads and curtains. A thunderstorm approaches as Maria kneels at the bedside to pray and Liesl tries to sneak in having been outside with Rolf without permission. Maria helps her and promises not to tell her father. The thunder rages and the children come running in to the bedroom terrified. Maria comforts them with a song until the Captain interrupts the family scene and gives Maria a telling off.
Scene 8/9
6 weeks later
Max arrives from Vienna with the Captain's lady friend, the wealthy Baroness Schraeder. Max tells them of his plans for the Kalzburg Music festival. The Captain leaves and Max and the baroness discuss the possible marriage and the problems that the Baroness feels are holding back the Captain from taking the plunge. The children then arrive dressed in playclothes made by maria from the bedspreads and the Captain is initially furious. Maria and the Captain have a battle about the children and their relationship with their father. The Captain will have none of it but his heart is melted when he hears the children sing having been tutored by Maria. The love affair has begun!
The Baroness appears and, to her relief, is told by Maria that she is returning to the Abbey in September.
Scene 10
1 week later
The party preparations are in full swing and the children are very excited as Frau Schmidt gets them ready.The children dance together to the music and watch the guests arriving and dancing. An argument ensues between some of the Austrian guests who are in favour of the treaty with Germany including Herr Zeller the appointed Nazi Gauleiter and those who want Austria to remain independent. The Captain sides firmly with the independents and insults Herr Zeller.
Maria is dancing the Landler with Kurt and the captain goes out on the terrace. he takes over from Kurt and dances with Maria. Their love affair is now clear for all to see particularly the Baroness who sees their dance from the terrace. Brigitta tells Maria that she and the captain are in love. Maria is horrified.
Max arrives late to the party and the Captain tells him and Elsa the Baroness that he intends to ask Maria to the dinner to make up the numbers. He tells Maria but she decides to miss the party and run back to the safety of the Abbey rather than confront her true feelings.
Scene 12/13
At The Abbey
The Abbess tells Maria that she must go back if she is in love with the Captain and confront the situation rather than run away from it. Maria reluctantly agrees to return to the villa.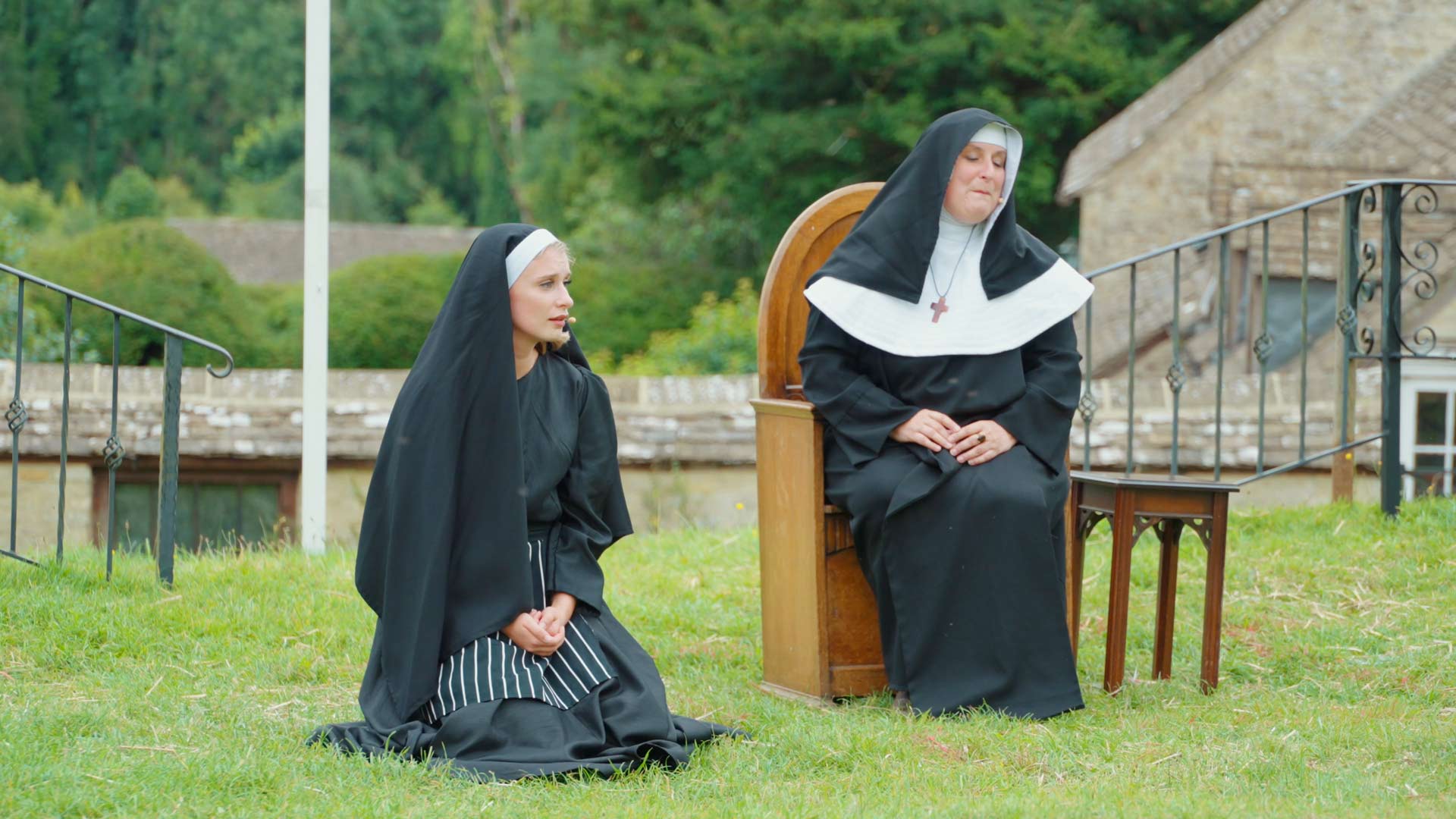 ACT 2
Scene 1
Same day
Maria has left and the children are miserable as Max tries to get them ready to be the star turn at the festival realising that the Captain will be dead against it but hoping he can get away with it.
The Captain tells the children of his engagement to the Baroness. He leaves the children who are very sad that Maria has suddenly left them without saying goodbye.
Maria then arrives back from the Abbey to the children's delight and Brigitta tells her that the Captain and the Baroness are to marry. The children bring their father up to meet Maria.
Max and Elsa side against the Captain as he insists on taking a stand against the Nazis. The Captain now realises that he is in love with Maria and that he cannot marry Elsa. After a difficult and awkward confession the Baroness realises that the engagement is over and leaves the captain to go and tell Maria of his love for her. The Captain talks to Maria and tells her he loves her and proposes to her. She accepts.
Scene 2/3/4
The nuns prepare Maria for the wedding and the Captain, Maria and the children march to the Abbey.
Scene 5
1 month later at the villa
Max has been secretly preparing the children for the festival in the hope that the Captain does not come back from honeymoon before it takes place. Herr Zeller arrives looking for the Captain to tell him that he must join the Nazi Navy and leaves just before Maria and the Captain return early from honeymoon.
It looks as though Max's plan is in tatters as he knows the Captain wont allow the children to sing in public but Maria comes up with a plan for the whole family to escape by singing at the festival and buying them some time. Admiral Von Schreiber and Zeller reluctantly agree to let the festival go ahead provided that the Captain is escorted immediately afterwards.
Scene 6
The festival takes place and the family escape whilst the prizes are being awarded.
Scene 7
The Abbey
Zeller and Rolf, who has sided with the Nazis give chase and try and find them in the Abbey where they suspect they are hiding.
Rolf finds them but after seeing Liesl and realising that he can't harm her, decides not to give them away and the family escape over the mountains to Switzerland with the blessing of the Mother Abbess.
THANK YOU FOR THE SUPPORT...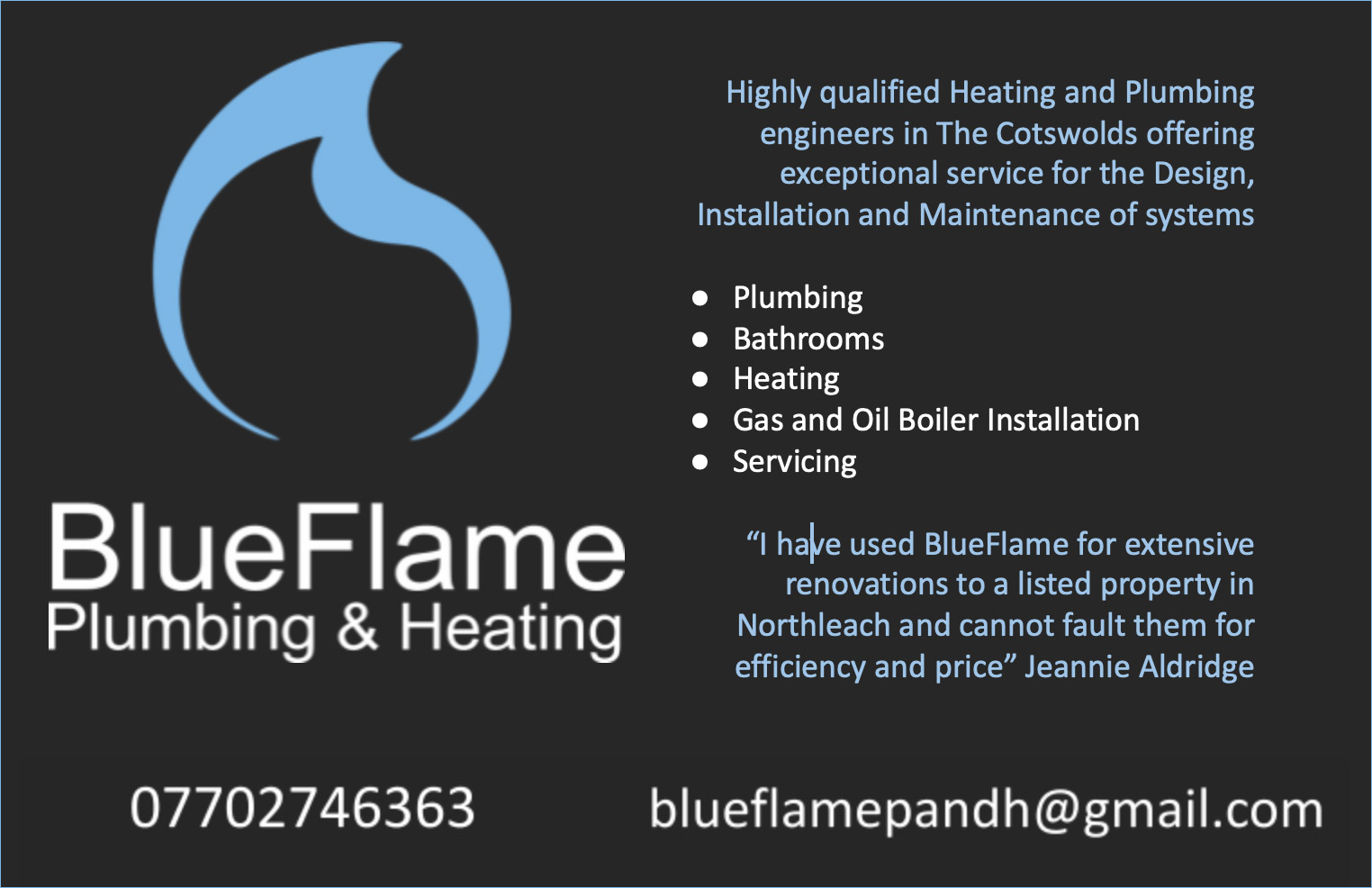 MUSIC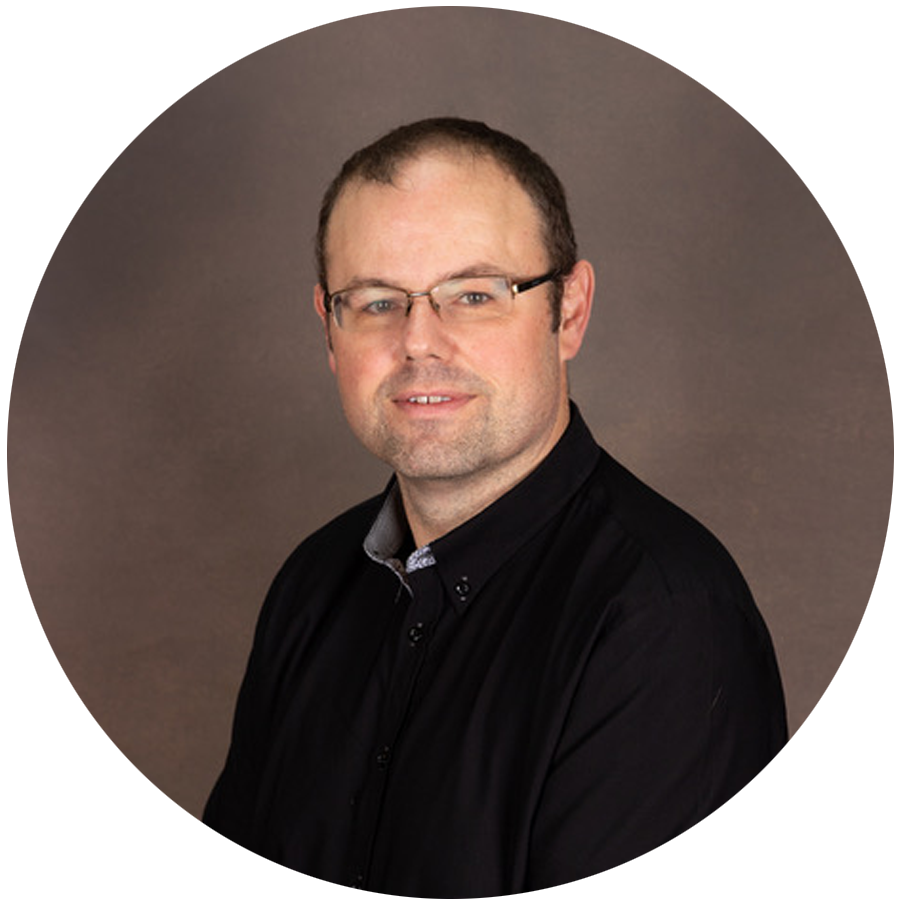 MATT RICHARDSON
Musical Director
Matt gained his BA Hons in Music in 1999 and MA in composition in 2000.   In 2014 he was awarded a Fellowship from the Incorporated Society of Musicians.   He has worked on countless productions and musicals both in the Amateur world as a Musical Director for Societies, as well as for Professional Companies as a 'keyboards dep.' in London's West End and around the country.   While treading the boards, he is particularly fond of his time playing the title role in Stephen Sondheim's 'Sweeney Todd', and Anatoly Sergievsky,  in  Andersson and Björn's 'Chess'. 
Since relocating to Stroud, Matt has focused on building up his teaching work alongside performing, and now has very successful practices in both Gloucestershire and Berkshire.   Many of his former students have successfully auditioned to gain entry to Music Colleges and forged a career in music themselves.   These include one former pupil who is a regular performer for The Glyndebourne Opera, and another who has now earned two Mercury Award nominations and has won a Brit Award for 'Best Female'.
ORCHESTRA
Flute

Clemency Rubinstein
Clarinet

Wes Duggan
Oboe

Fiona Beck
French Horn

Karen Coldrick
Trumpet I

Phil Storer
Trumpet II

Pete Beck
Trombone

Caz Chandler 
Piano

Alan Dwight
Strings Synth

Graham Gill
Guitar

Andy Jones
Bass

John Harris
Percussion

Mark Coldrick

Assistant Director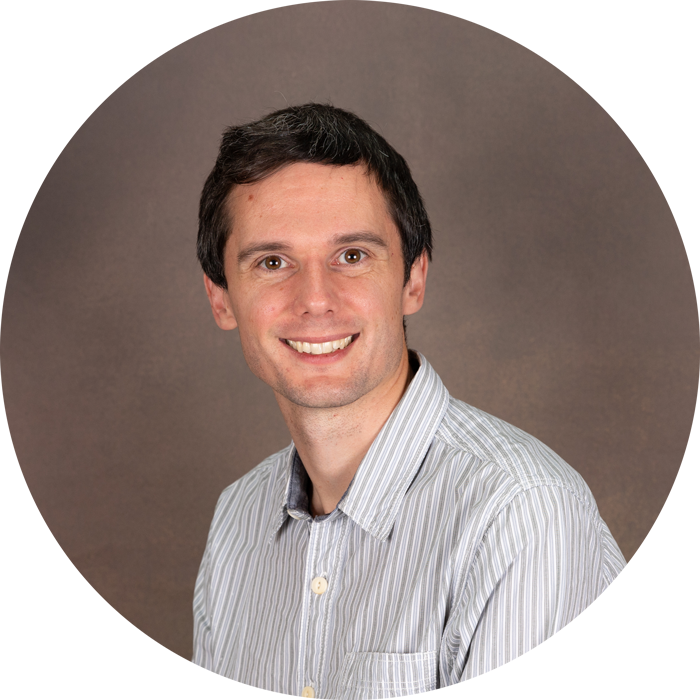 Adrian McPherson
--
Adrian graduated with a B.A Hons in Writing, Directing and Performance from the University of York and has been involved in directing and acting for the past 10 years. As a drama teacher at Cirencester Stagecoach Performing Arts he wrote and directed musicals including Singin' in the Rain, Beauty and the Beast, Peter Pan and Hairspray. In 2014 and 2015 he was very fortunate to play Prince Hal at Stratford with the Royal Shakespeare Company as part of their Open Stages Scheme. He has a huge love for Shakespeare and has performed many roles with the outdoor Shakespeare company the Cotswold Arcadians over the years. In 2018 he co-directed Much Ado About Nothing for Bonzo productions earning the company a Rose Bowl Nomination for Best Shakespeare Production.

Choreographer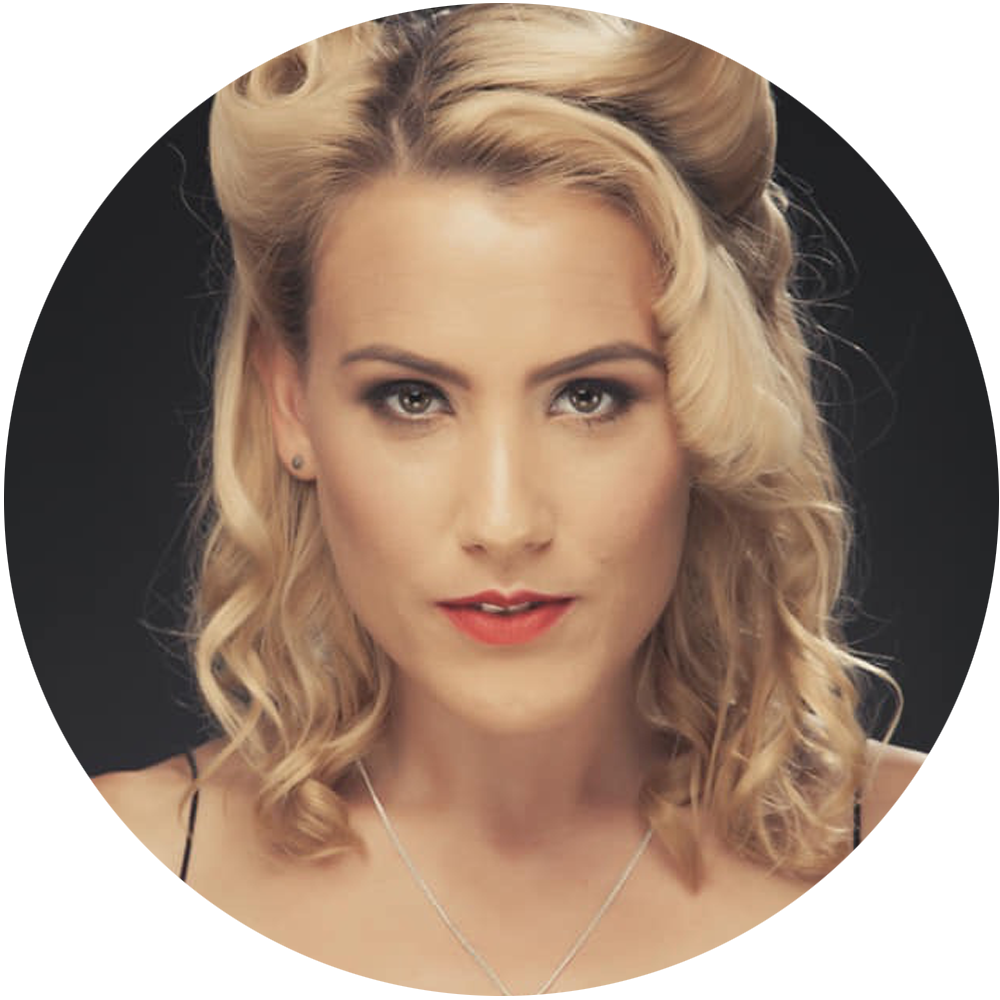 Camilla Bates
Cirencester Creative Dance Academy) Bird College, London 
BA (HONS) Degree in Professional Dance and Musical Theatre performance.
Camilla-Alicia is a professional Musical theatre performer, choreographer, teacher and qualified Personal trainer. Pre-pandemic she was on a year tour of Mamma Mia the musical travelling Germany, Austria and Switzerland. Performing in the German dialect. When she isn't performing herself she throws her self into other creative opportunities and teaches the next generation of aspiring young performers. 
Professional work highlights include dancing for Fleur East at Wembley Arena, ITV's  "Nations favourite dance moments", London Fashion Week for Meadham Kirchoff, EDF Energy awards show, dancing in several hit Bollywood movies, Positive Luxury commercial dancing alongside The Adam Garcia. Mark's and Spencer's Christmas jumper commercial. Dancing for 2 years with London contemporary dance company "The Ashton Dance Collective". Performing in several shows with the company "A woman, her life and then…"  "Flight" and Big bus Dance tour. Whilst Camilla has a huge passion for dance, she is a triple threat actor, singer and dancer. She has performed in various Edinburgh Fringe productions, music videos, short films, plays and has been involved with several BBC TV pilots.
Camilla has taught dance for over 15 years and has an extensive amount of experience working with children and adults of all ages and abilities. Camilla helps run Cirencester Creative dance Academy (CCDA) where she teaches Jazz, musical theatre, fitness and coaches students privately. She is also a current faculty member of The Big Act performing arts college in Bristol.  Previously she has worked for several performing arts schools in London and is often invited to teach masterclasses and guest teach at schools around the UK. She has choreographed several productions such as: Billy Elliot, Jesus Christ superstar, CCDA annual shows, music videos and competitive dance numbers for young students wishing to compete nationally in the dance competition circuit.  Camilla was thrilled to be asked to come on board to choreograph SOM after having been in the show as Marta as a child and hopes you enjoy this unique take outdoors! 
THANK YOU FOR THE SUPPORT...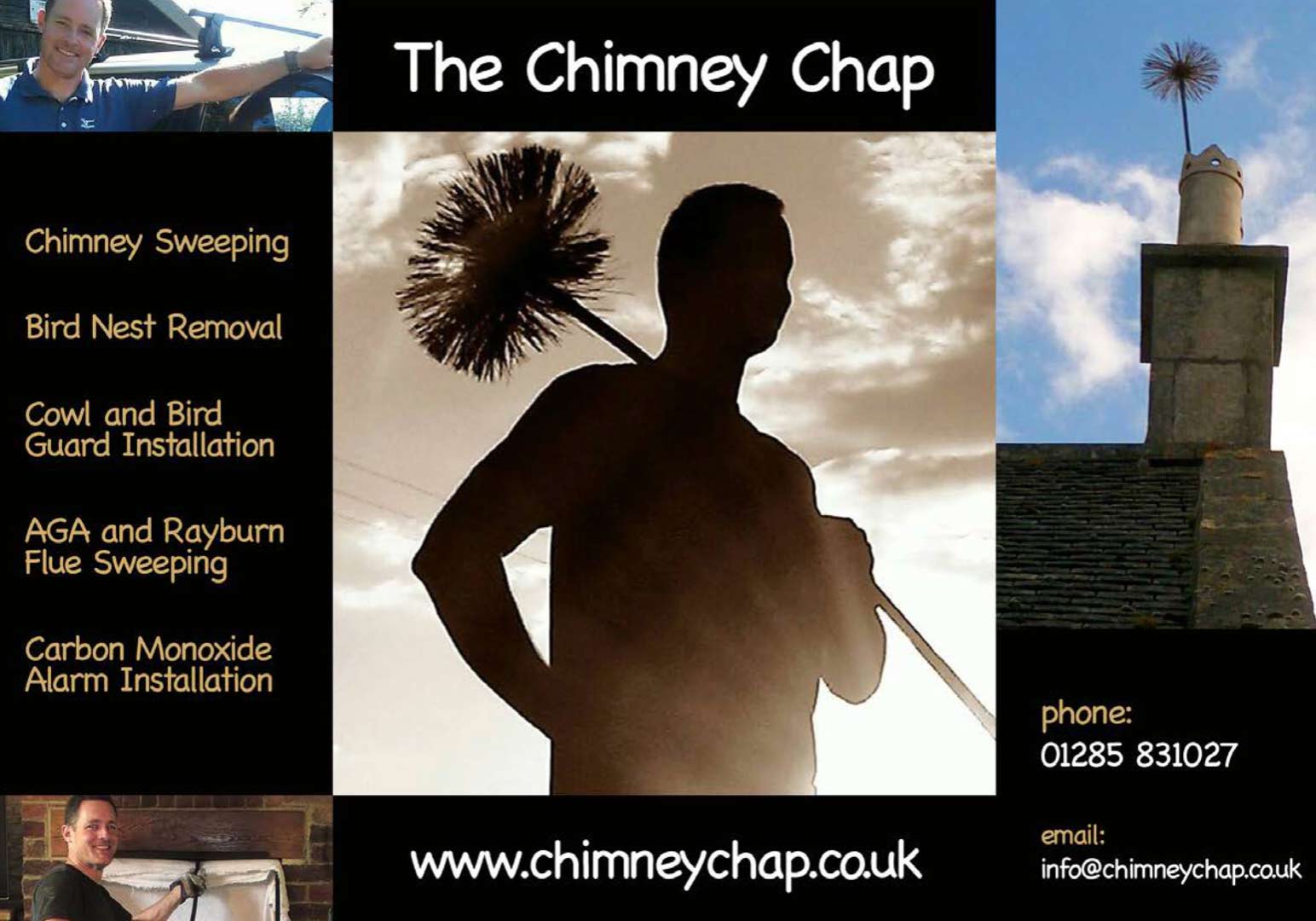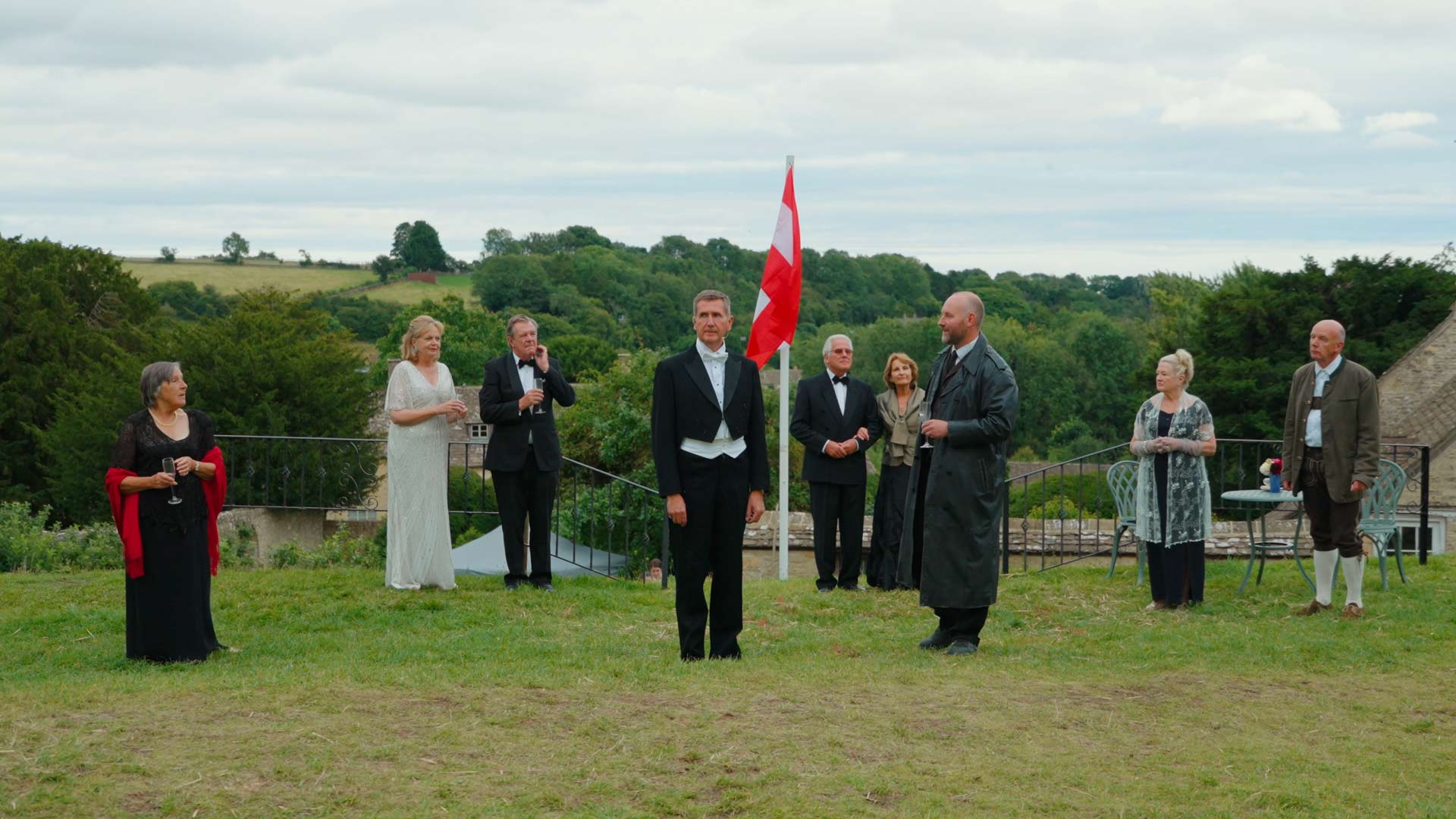 PRODUCTION TEAM
DIRECTOR

ROSS ALDRIDGE
ASSISTANT DIRECTOR

ADRIAN MCPHERSON
MUSICAL DIRECTOR

MATT RICHARDSON
CHOREOGRAPHER

CAMILLA BATES
STAGE MANAGER

FRAN ROBBINS
COSTUME MANAGER

FRAN ROBBINS
COSTUME ASSISTANT

SUE POWELL
COSTUME SUPPLIER

Triple C Costume Hire Stourbridge
SOUND

IAN CHANDLER (IG LIGHTING)
SET DESIGNER

Spike Robbins
STAGE HANDS
Lucy Fortt
Tina Schuster
Sue Powell

ADVERTISING, PROGRAMME, WEBSITE & FILMING

COTSWOLD TV
CAR PARK
Neil
Peter Reichwald

THANK YOU FOR THE SUPPORT...