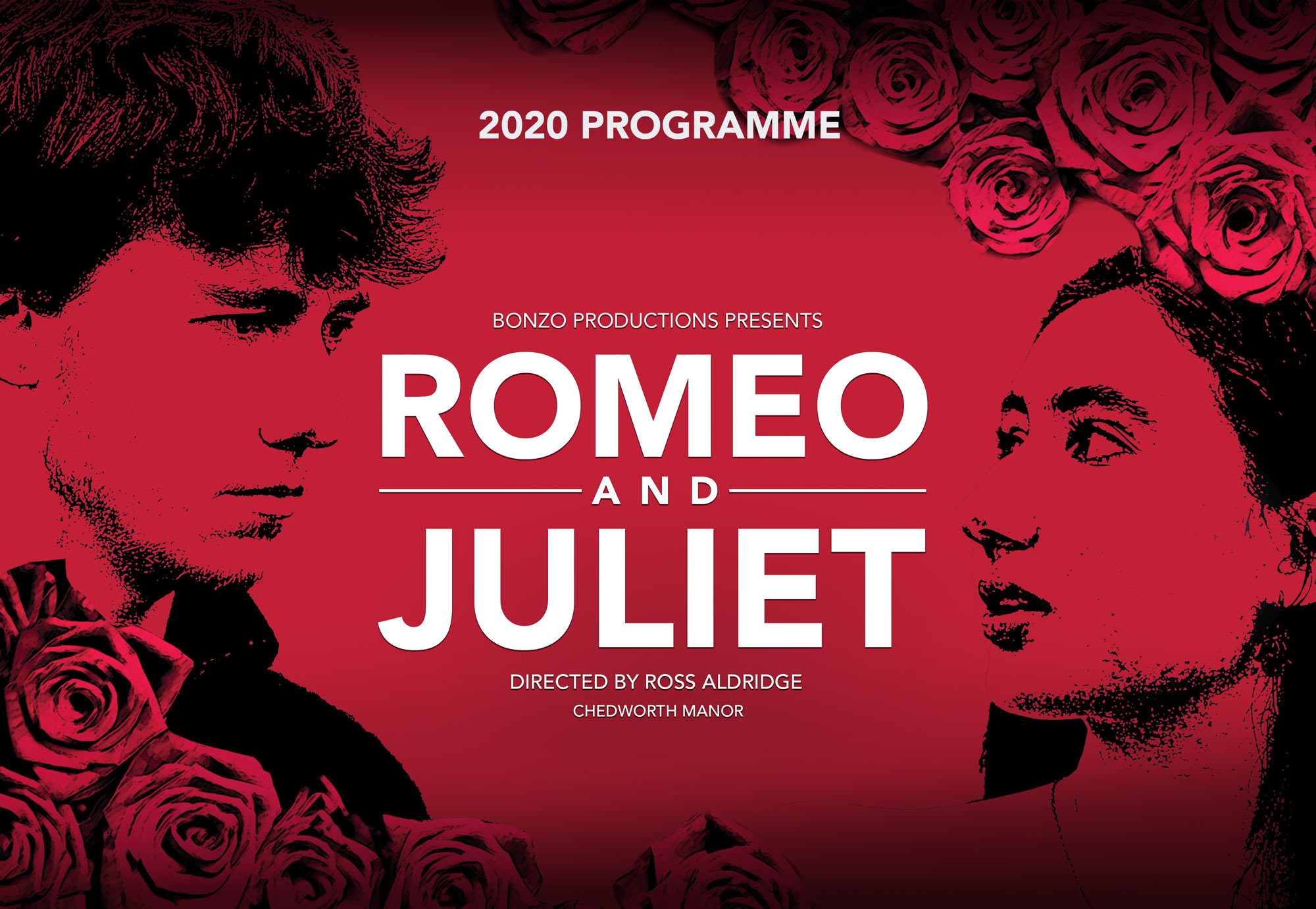 WELCOME TO THE PLAY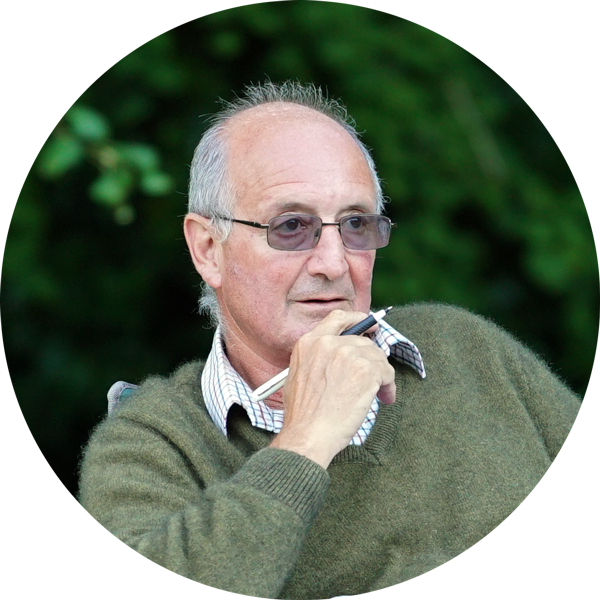 DIRECTOR'S NOTE
This has been an extraordinary year for everyone and when I was locked down in the Cayman Islands for 4 months I little realised that 6 weeks after coming back on a repatriation flight we would be able to put on what I think is the first full length play since March in the UK. The challenges of an open air socially distanced audience were dealt with by our hosts at the Manor, Tim and Jeannie Hamilton, with no problems at all. For those who have been to our previous productions at the manor on the front lawn the main issue this year has been no cover for the audience. Can I thank you all for braving this unpredictable summer and supporting the show.
The cast and production team have been magnificent throughout the curtailed rehearsal schedule and I am very excited to introduce Chedworths premier dramatic family George Roffe in the title role and Jamie his father as Mercutio for their first performance with us. Jamie is a fireman and Tony Leach is a retired fireman who trained him who is also making his debut as Capulet. Sam and Max make their first appearances with us as Tybalt and Benvolio.
Can I welcome the highly experienced Catherine as Lady Capulet and our youngest debutante Isobelle as Balthasaar. Can I give a huge thank you to Ilaria who is not only Simons partner at the Seven Tuns but also a professional fight director. She had to go to Milan but managed to conduct rehearsals via ZOOM! Also can I thank Flick who worked with our Assistant Director Caroline at Drove school in Swindon but took on the choreography. Getting old uncoordinated actors to dance will have made teaching 30 primary children look like a breeze!
To our stalwart prompter Venetia who braved the most appalling weather I tip my hat. I shall greatly miss my talented assistant director Caroline who helped me immensely until she left for her new life in Geneva. And finally to Fran my stage manager costume and set designer and prop finder : Without her this show just would not happen.
I hope you enjoy the show and include a few photos here in the digital programme for your amusement.
Ross Aldridge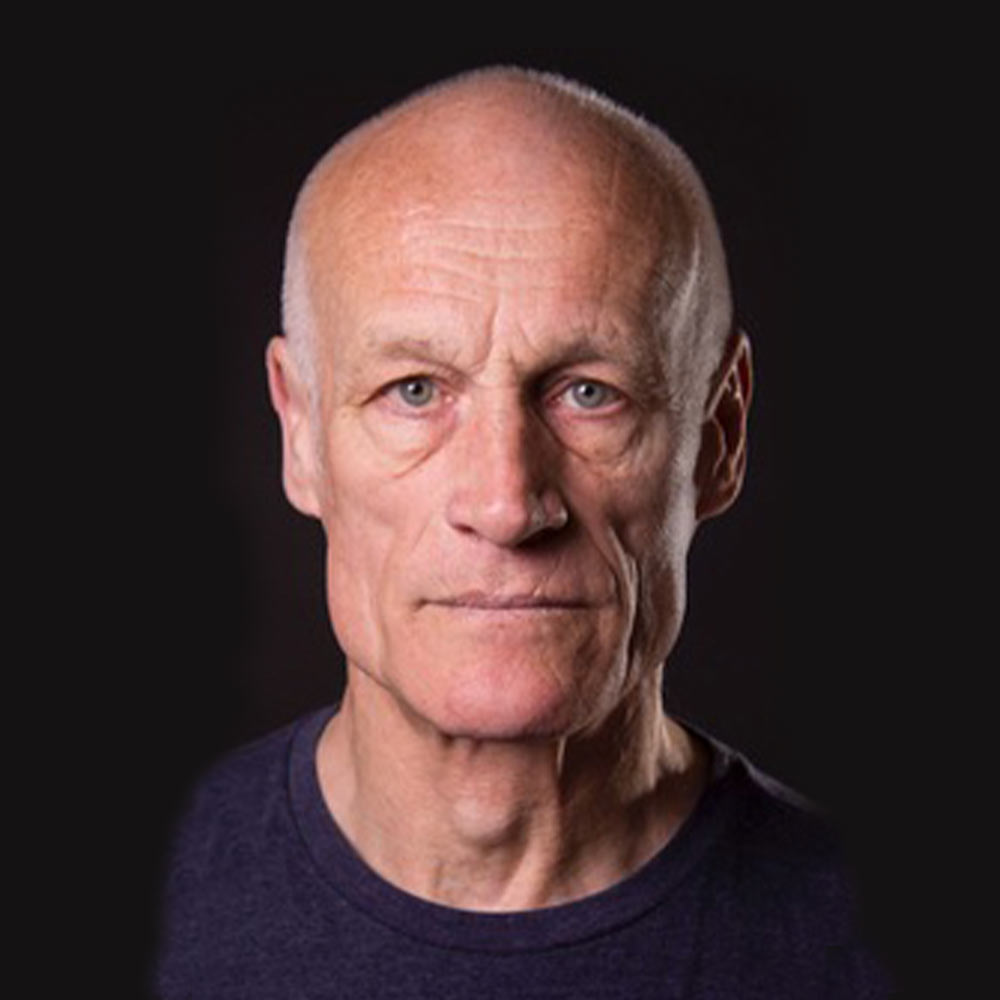 TONY LEACH
'LORD CAPULET'
For over 12 years Tony has played many supporting artist roles for television which include a number of walk ons including Doctor Who, Casualty, This Country and Lewis. Tony has recently completed filming a 13 part drama for a local independent film company in which he has a leading role. This project is currently being edited. Having undertaken theatre work including pantomime this is Tony's first performance with Bonzo Productions.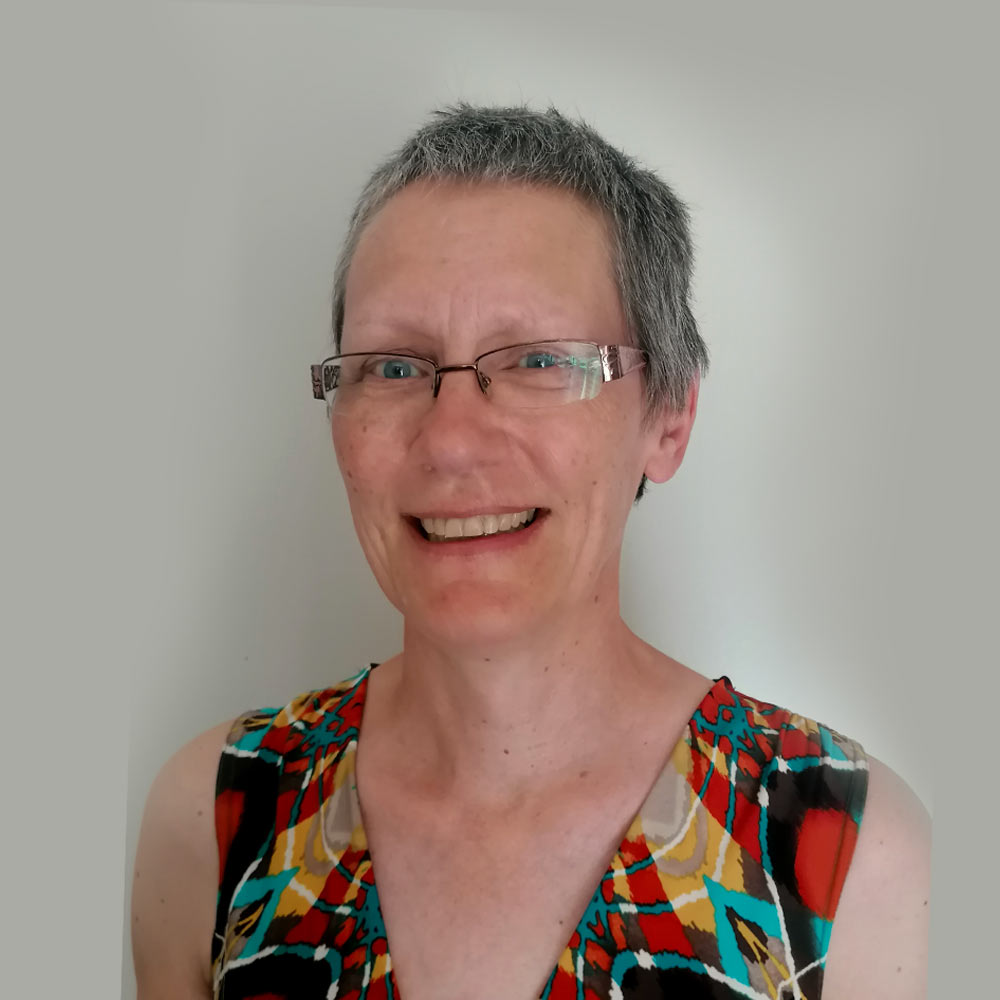 CATHERINE HITCHMAN
'LADY CAPULET'
Catherine's love of performing outdoors started at Quenington in 2008 as Ratty in The Wind In The Willows; since 2010 she has performed Shakespeare with The Arcadians at Hatherop Castle in plays as diverse as Cymbeline, Richard III, A Midsummer Night's Dream and Twelfth Night. Thrilled to be working with Bonzo Productions for the first time, Catherine also joined Chedworth Drama for their 2018 production of Ayckbourn's Seasons Greetings.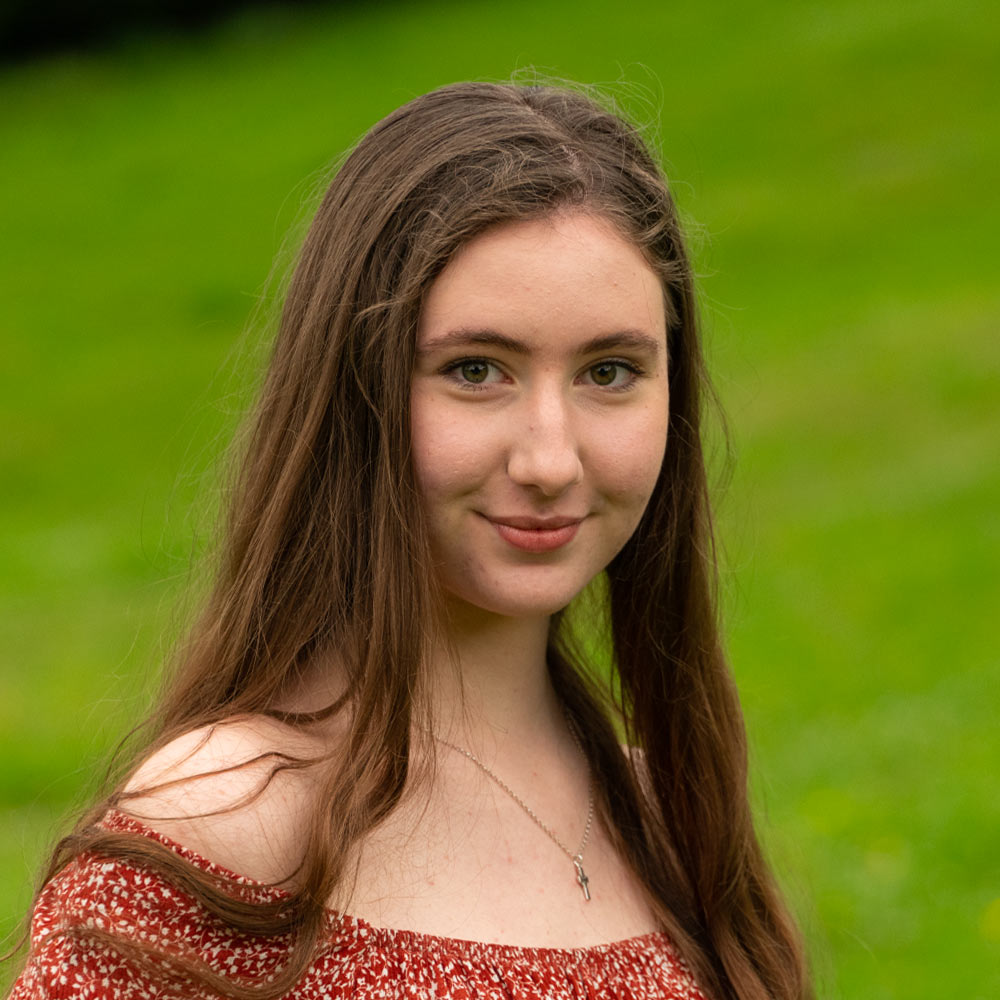 CIARA MCCANN
'JULIET' their daughter
Ciara enjoys acting in dramatic comedic and musical productions including Anita in West Side Story, Vivian in Legally Blonde and Edith in Blythe spirit. This is her second role with Bonzo Productions after playing Hero in Much Ado.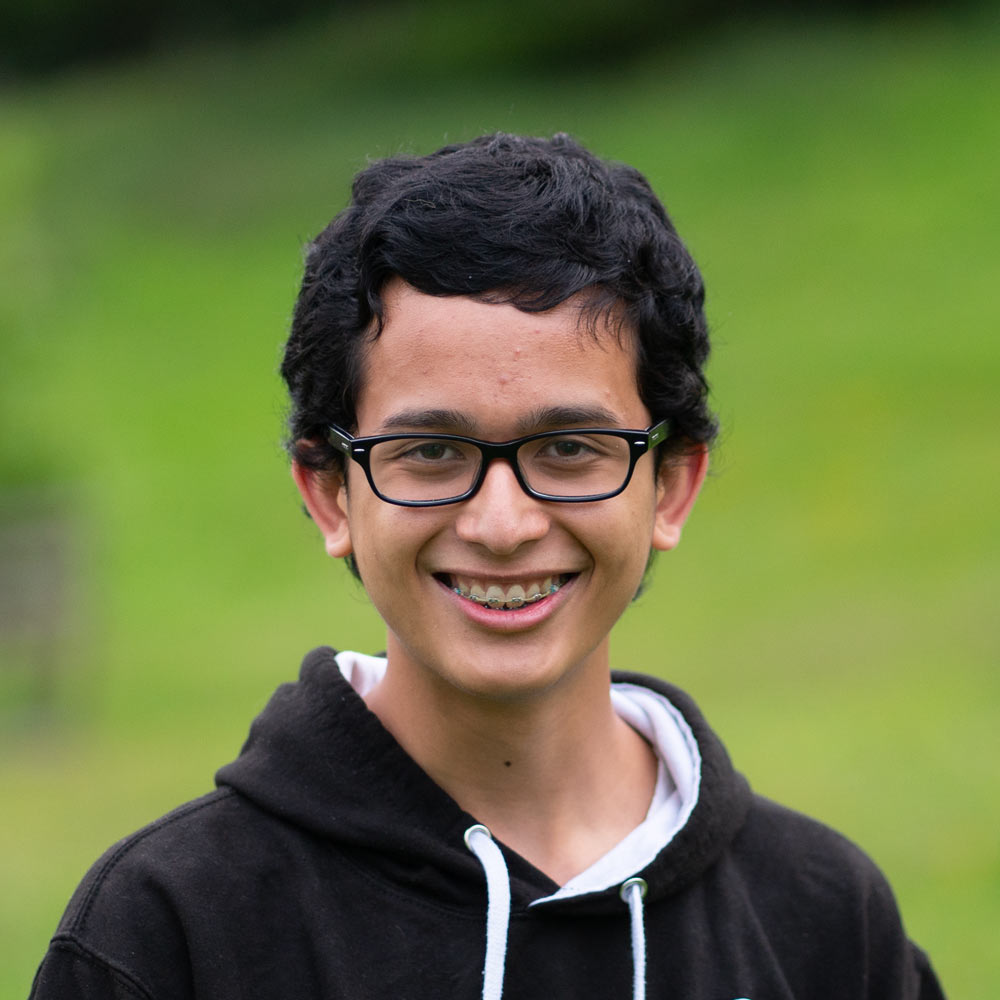 SAM STEPHENS
'TYBALT' their nephew
Sam Stephens has played Monsignor in Sister Act and Kenneth in The Woman Who Cooked Her Husband. After studying Drama and English Literature at school, Sam has taken an interest in Shakespearean plays; this is his first time performing a Shakespeare play.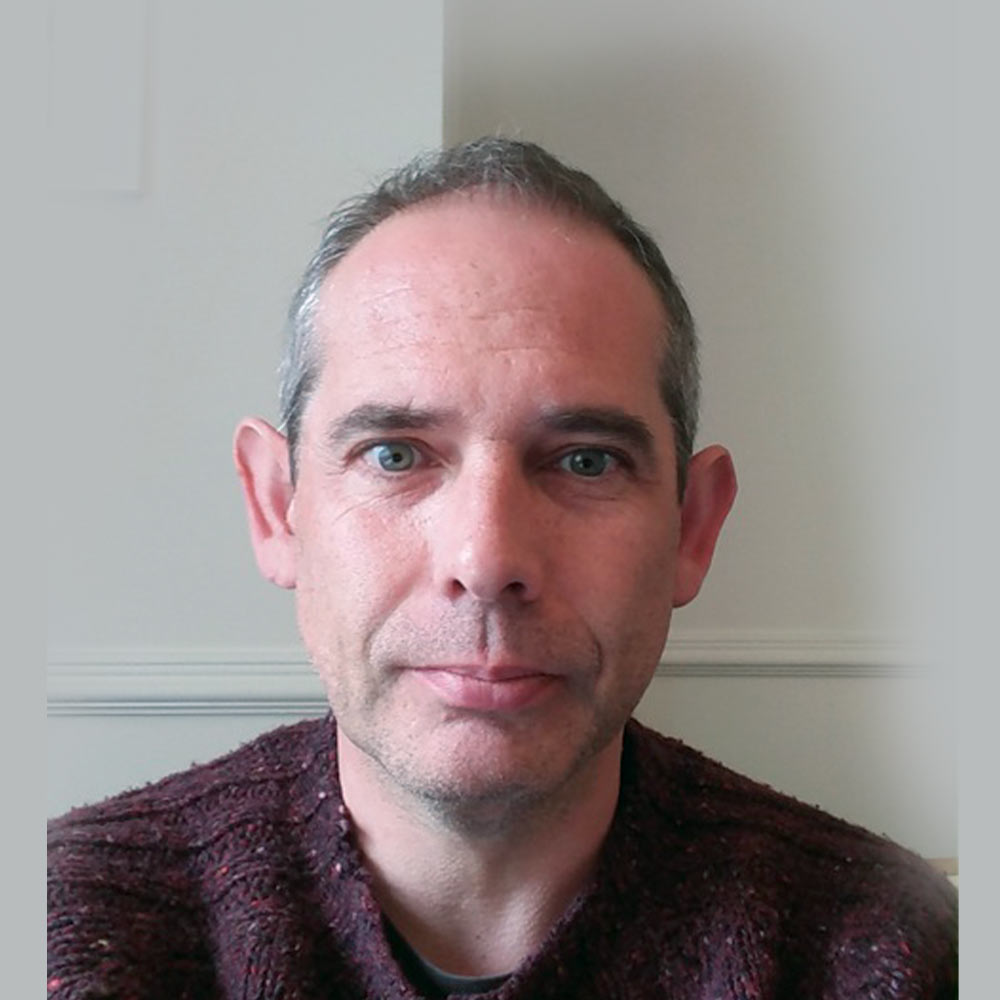 RICHARD DAMPNEY
'NURSE' to Juliet
This is Richard's 3rd time acting with Bonzo Productions, having previously played Benedick in Much Ado About Nothing and Graziano in The Merchant of Venice. He has also acted with Chedworth Drama, the Cotswold Arcadians and the Cotswold Players, and directed for Fairford ADS.
DANIEL MARTIN
'SAMPSON' Servant
Dan previously studied Drama and Theatre Studies and has been involved in a one off production of A Streetcar Named Desire at St Andrews College Dublin in which he played the role of Stanley Kowalski and a Greek adaptation of Riders to the Sea by J M Synge, playing Poseidon (God of the Seas).  Dan has an avid interest in Jazz drumming and African djembe drumming.  In 2011 Dan acted as a Davos Sailor in season 2 episode 9 of Game of Thrones.  Dan is currently playing the role of Sampson in the Bonzo production of Romeo and Juliet.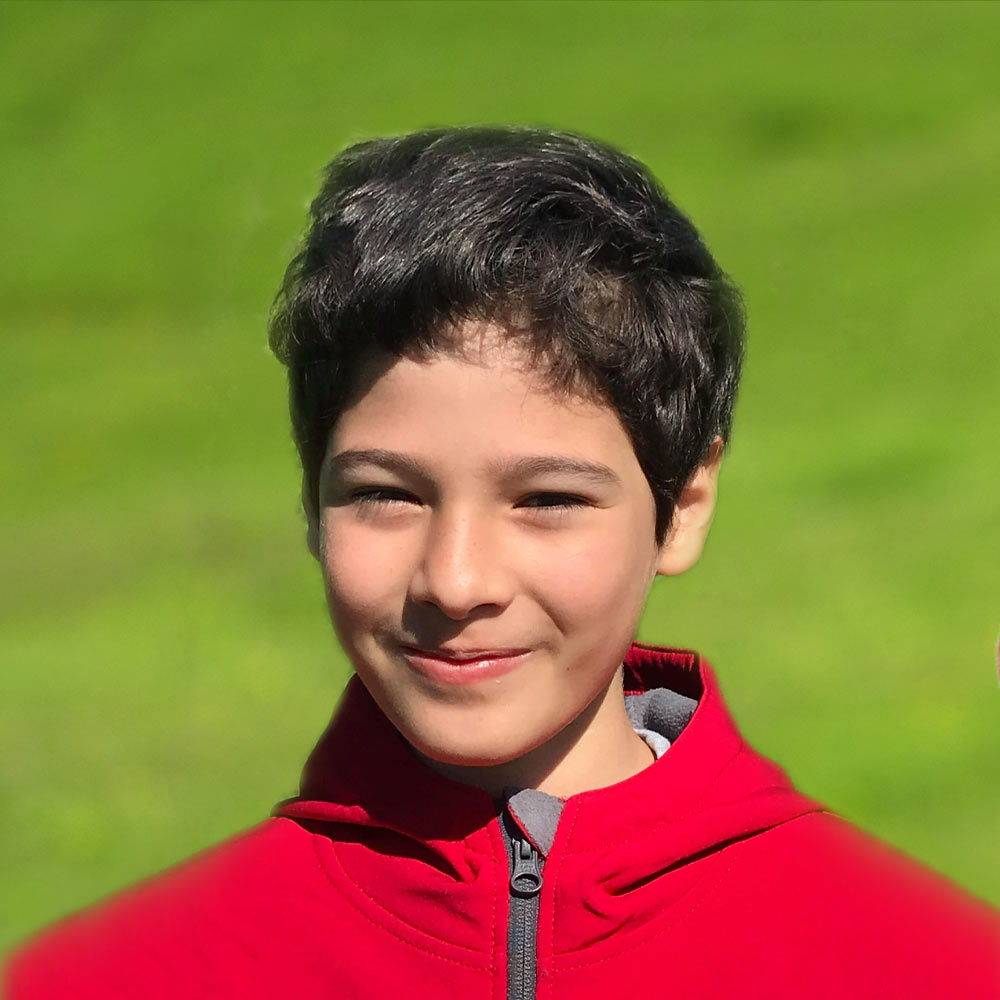 ORLANDO CROW
'PETER' Servant
This is Orlando's 3rd role for Bonzo Productions. He has been a member of the barn academy for 3 years and has performed in Honk in their most recent production.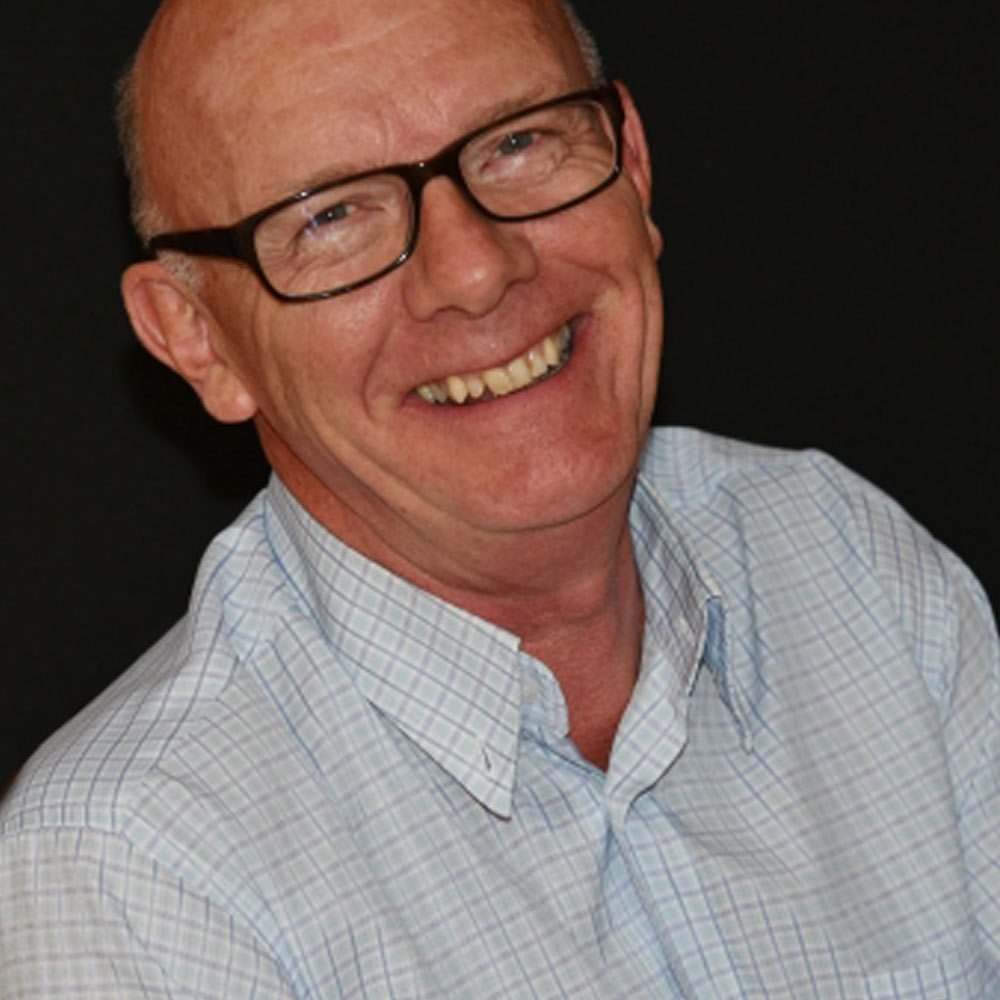 DAVE WHITTLES
'LORD MONTAGUE'
Performances for Bonzo Productions at the manor include Midsummer Nights Dream, The Merchant of Venice and Much Ado. He is relishing the role of Romeo's Dad. A committee member for Chedworth Drama, he lives in Cirencester and enjoys having the time for drama in his retirement.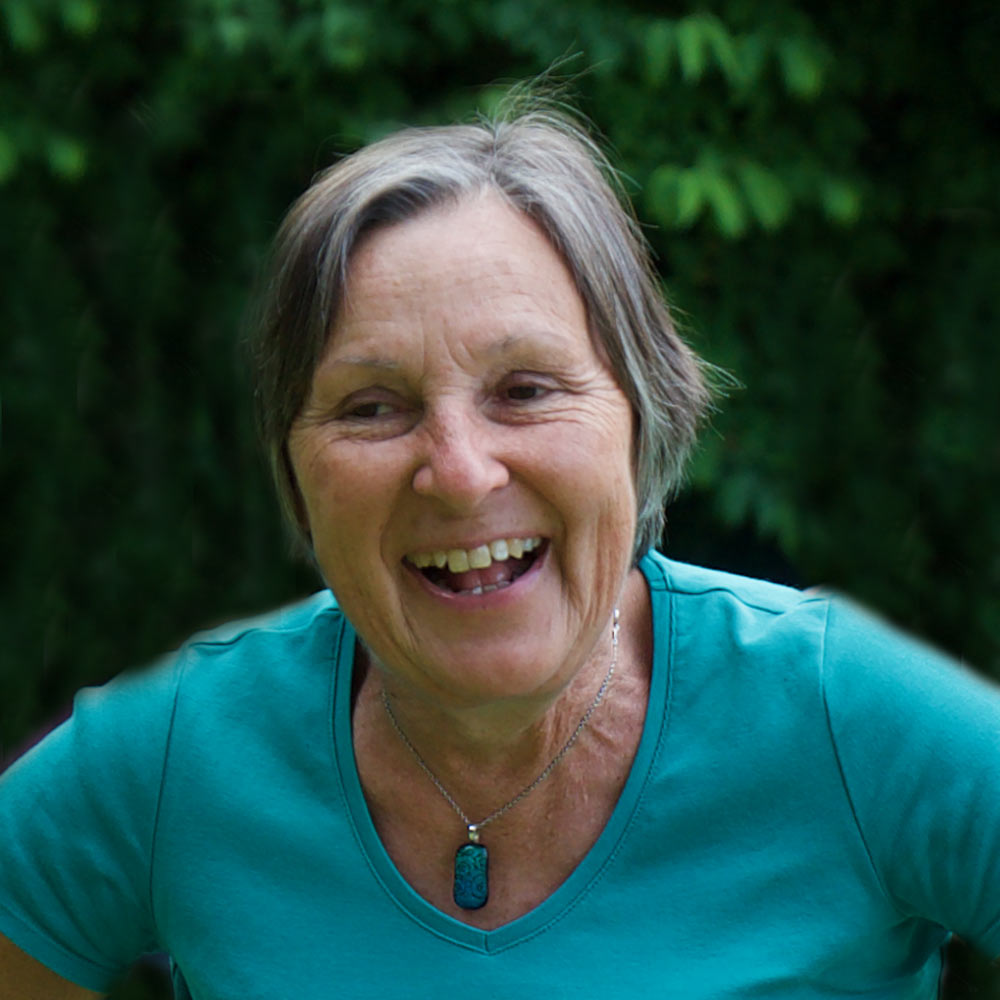 SUE NASHE
'LADY MONTAGUE'
Sue has had a wide variety of roles in Shakespeare plays at the manor including a Mechanical in Midsummer Nights Dream, a Merchant's wife in the Merchant of Venice, a Lady's maid in Much Ado and now the dizzy heights of Lady Montague.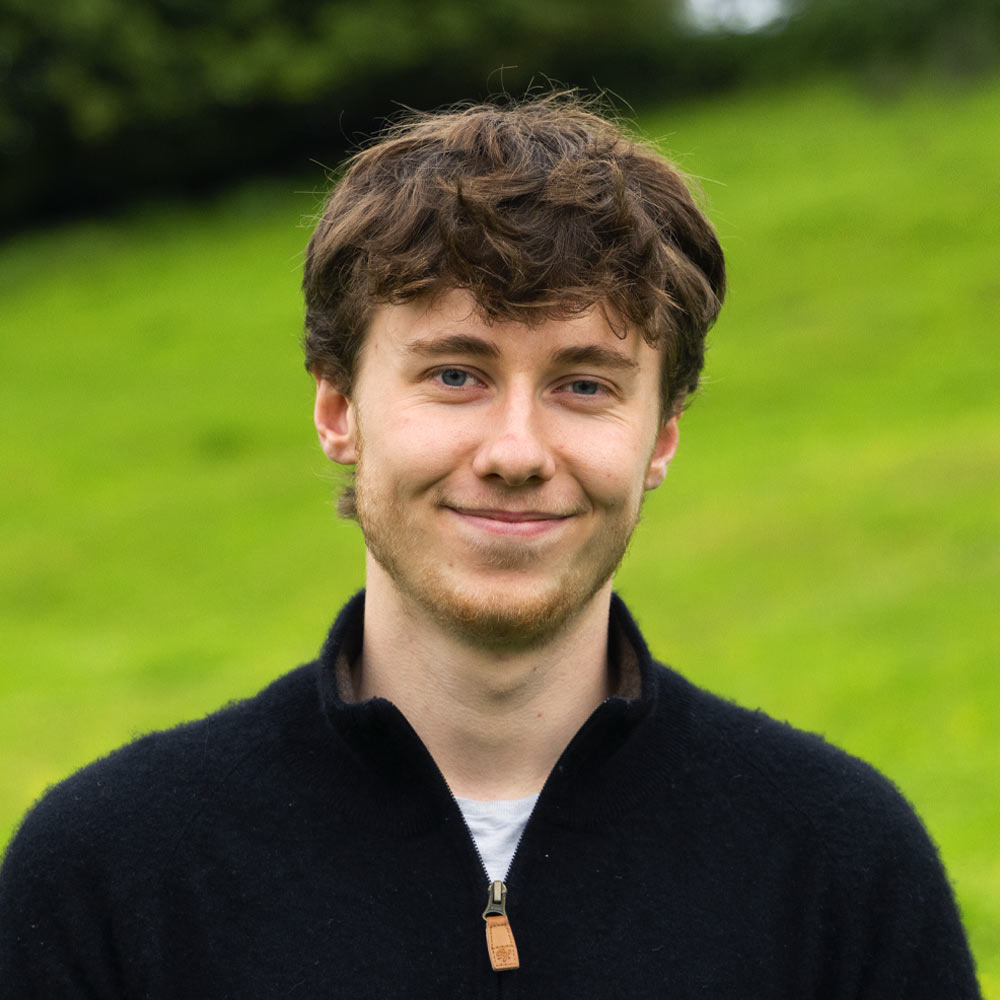 GEORGE ROFFE
'ROMEO' their son
Geroge has had a number of contemporary and Shakespearean roles in amateur productions with some favourites being; Jean Valjean in 'Les Miserables', Hamlet in 'Hamlet', John Proctor in 'the Crucible', Benedick in 'Much ado About Nothing', Katurian in 'Pillowman', Judge Wargrave in Agatha Christie's 'And Then There Were None' and now of course Romeo.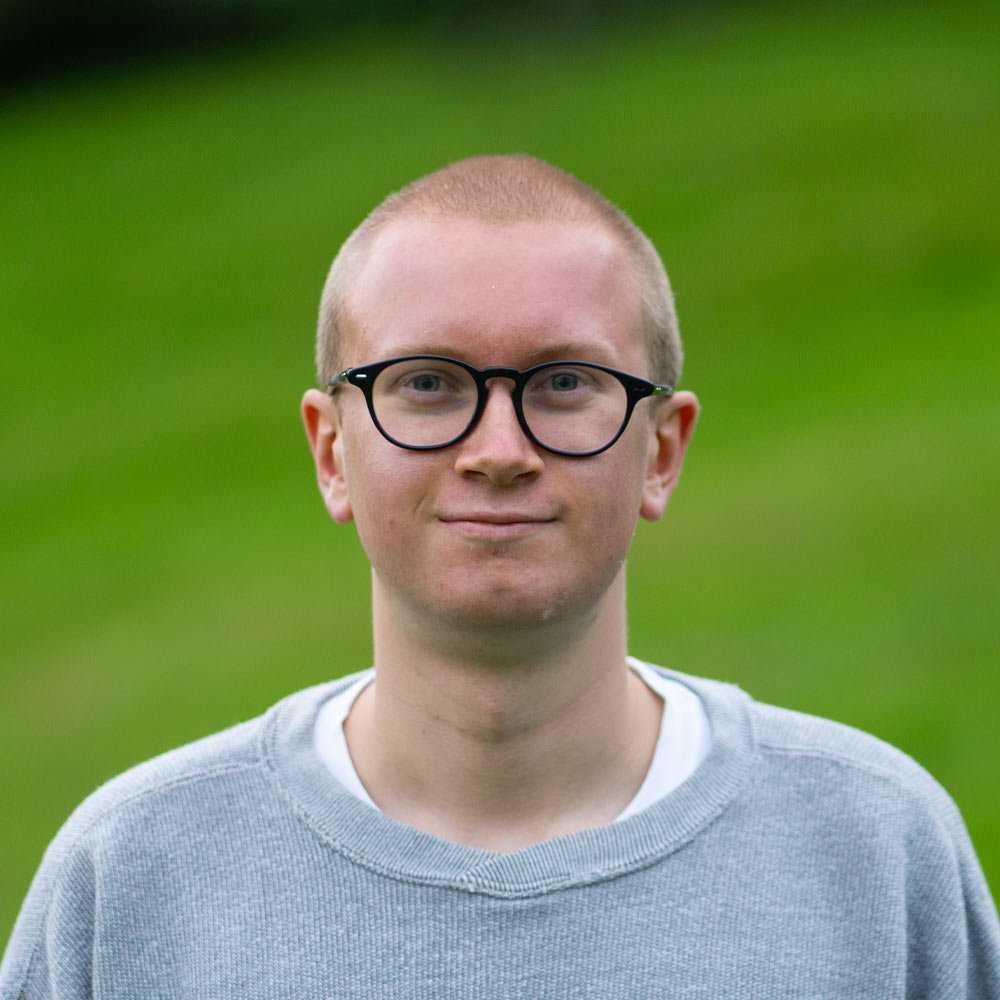 MAX MCKEOWN
'BENVOLIO' friend of Romeo
Max exploded onto the acting scene in 2004 in the lesser known production, "School Nativity" playing the role of 'Donkey no.3'. From there he progressed onto other roles such as 'Understudy For Puck' in a Midsummer Night's Dream, or more recently, Thénardier in Les Mis & King Claudius in Hamlet. Recently Max has tried his hand at directing with a production of Pillowman and writing for Swansea Univeristy's Shoreline Theatre pantomime.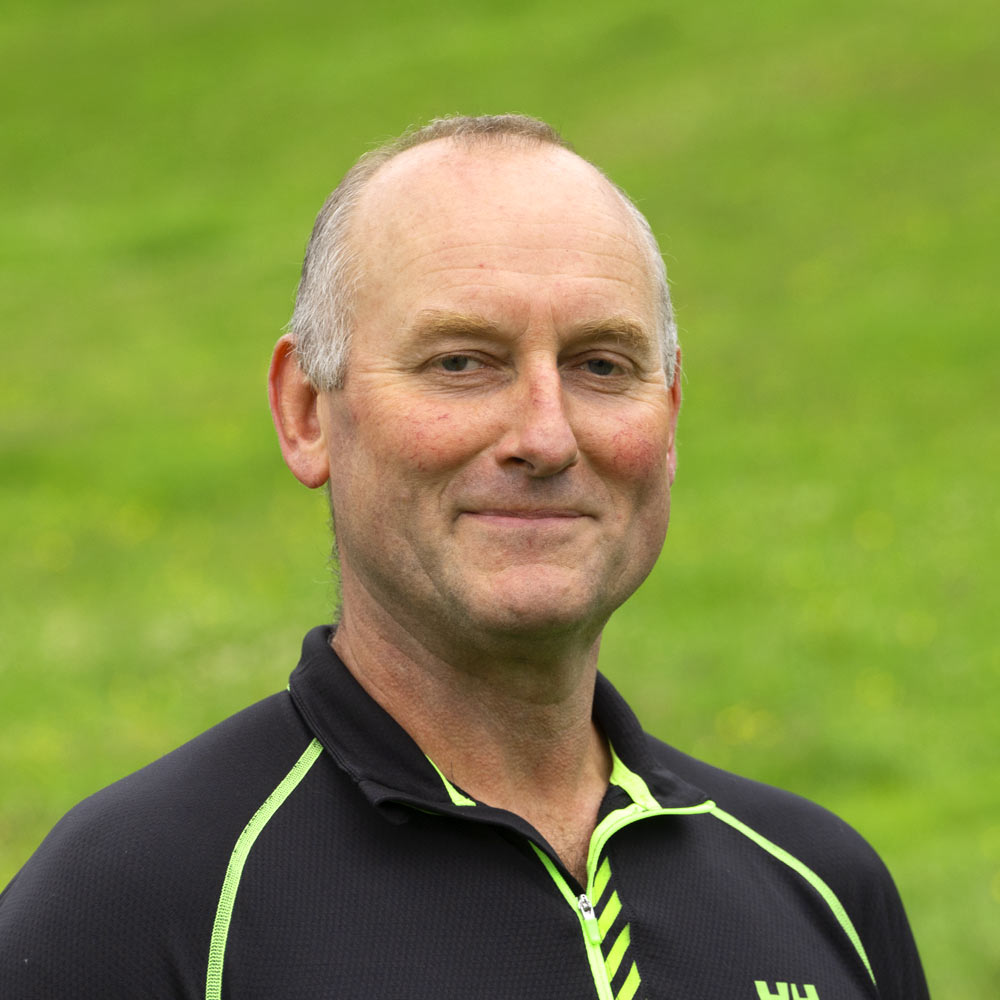 JAMIE ROFFE
'MERCUTIO' friend of Romeo
Jamie has played numerous roles for many years both at Swindon's Wyvern Theatre and latterly at Chedworth Drama. This is his first role with Bonzo Productions where the role of Mercutio tempted him back in to Shakespeare.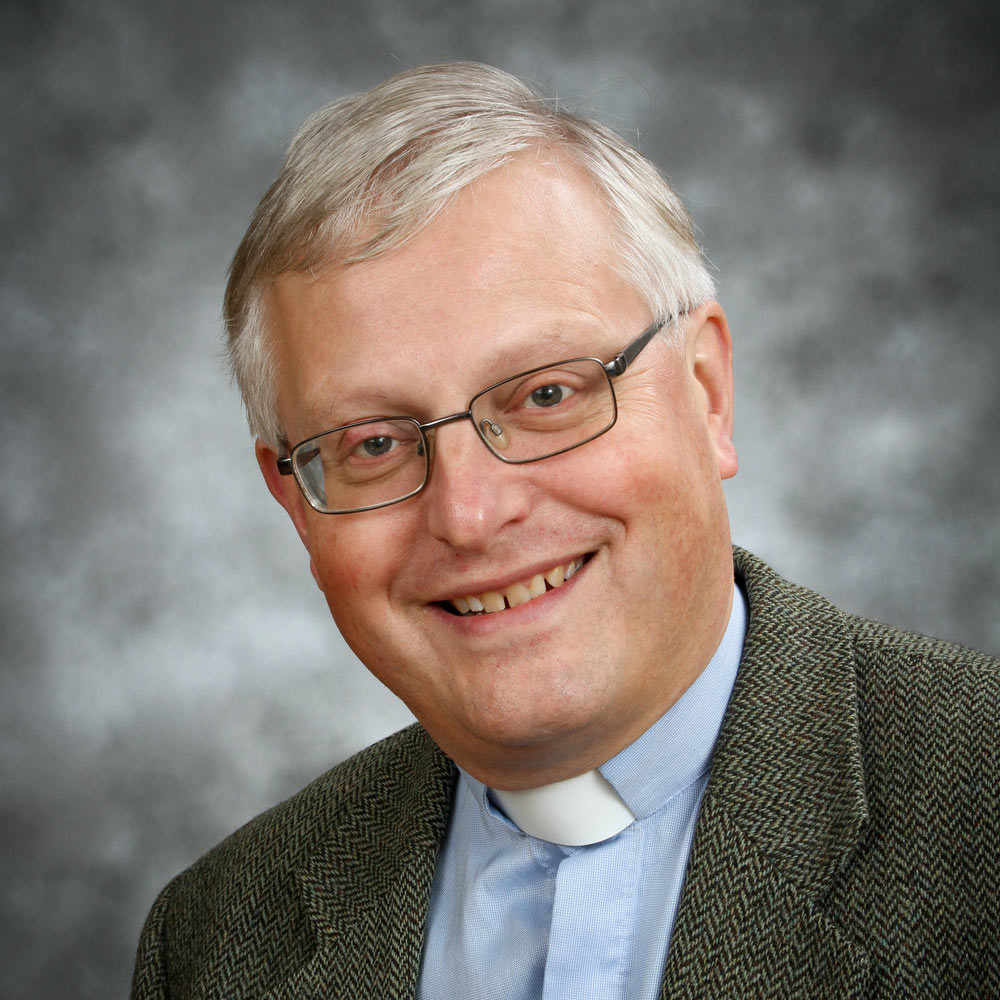 STEPHEN GOUNDREY SMITH
'ABRAHAM' servant & 'FRIAR JOHN'
Stephen Goundrey-Smith has had a long career as an actor, scriptwriter and choral singer. Over the years, he has performed in plays, pantomimes and Gilbert & Sullivan productions. He has been in two previous Chedworth Shakespeare productions - Merchant of Venice (2017) and Much Ado About Nothing (2018).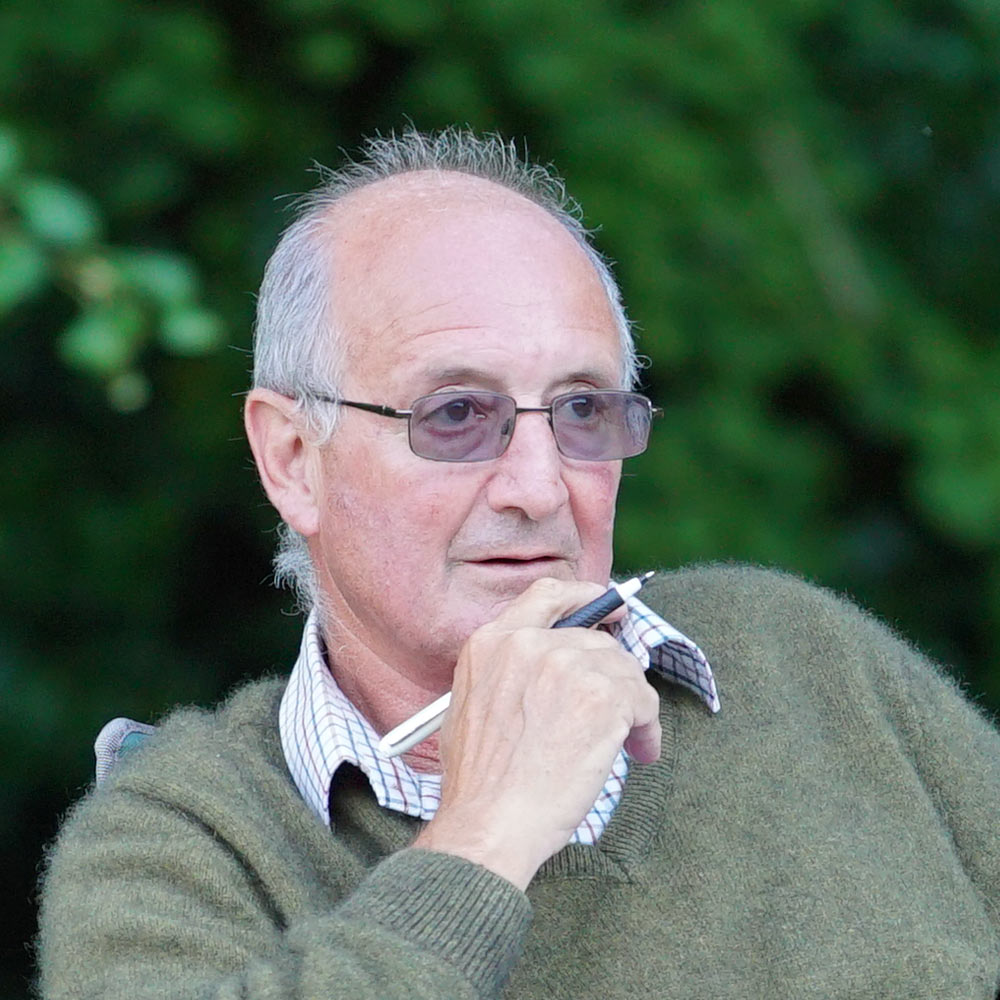 ROSS ALDRIDGE
'FRIAR LAURENCE' friend to Romeo and Juliet (DIRECTOR)
Ross has played Macbeth, Iachimoiago, Polonius and Bottom in previous Shakespeare productions as well as Fagin Doolittle and other roles in in Bristol musicals. This is his 5th director role with Bonzo Productions at Chedworth Manor.
CAROLINE CROW
(ASSISTANT DIRECTOR)
Caroline has been acting for many years both at school and latterly with Bonzo productions and the Chedworth players. Her performance in The Merchant of Venice got her a nomination for best supporting actress at the Rosebowl Awards. She then went on to take the lead role of Beatrice in Much Ado. This is her first director role and she now leaves to take up a new life in Geneva. I'm sure we will see her on the Chedworth stage again soon!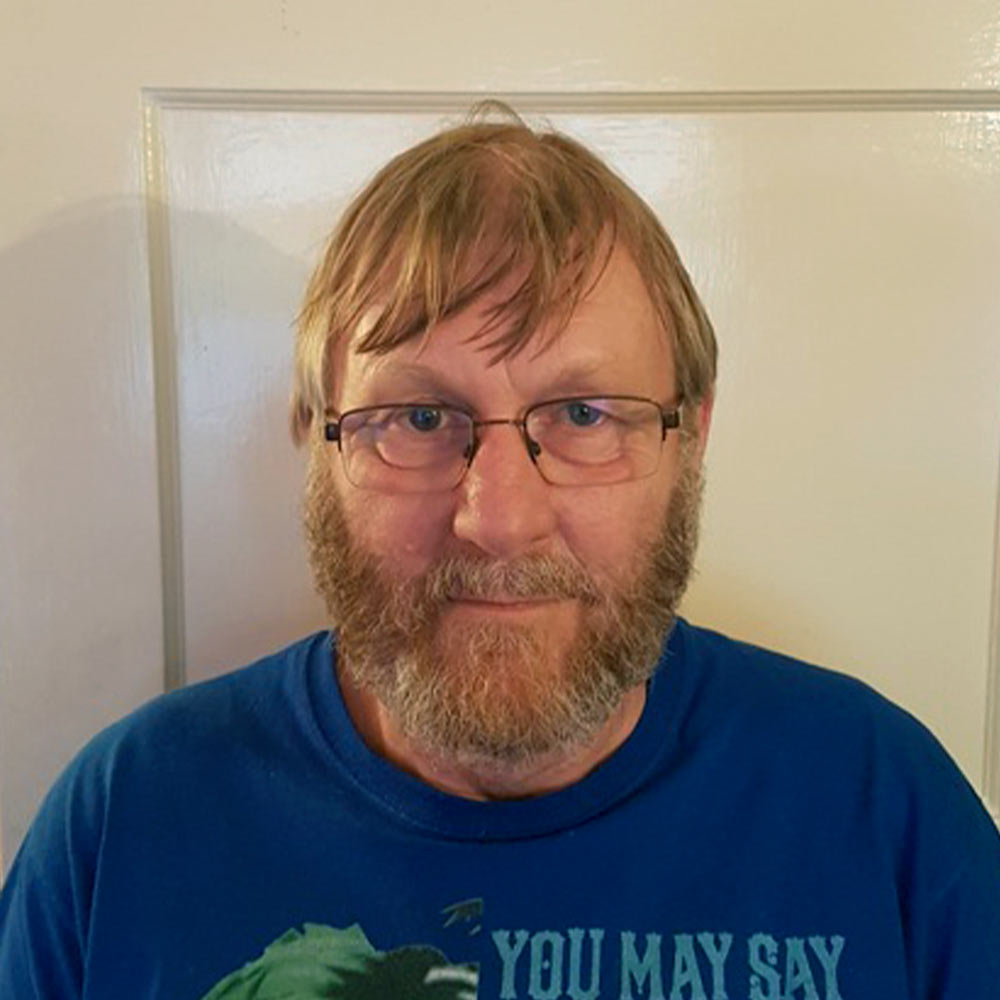 IAN CHATFIELD
'APOTHECARY'
Ian has played many Shakespearian and other roles for the Cotswold Players and the Arcadians. This is his second role at the Manor having played Shylock's friend Tubal last year in The Merchant of Venice.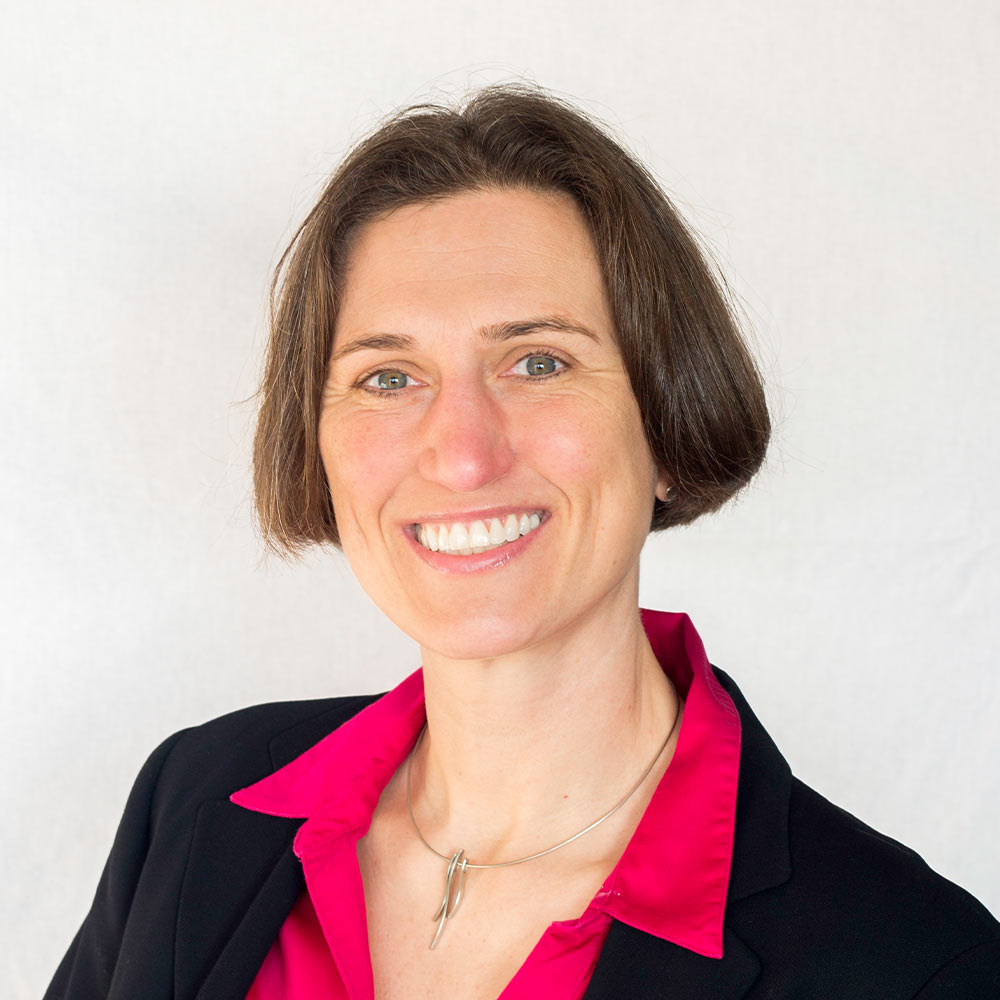 TINA SCHUSTER
'PARIS' betrothed to Juliet
This is the second time that Tina has performed in an outdoor production of Romeo and Juliet, 30 years apart, for the first time in English and in a speaking role. Apart from 2 Murder Mysteries (where she was "discovered" by Ross) Tina has no acting experience  - it's never too late to find your thespian calling!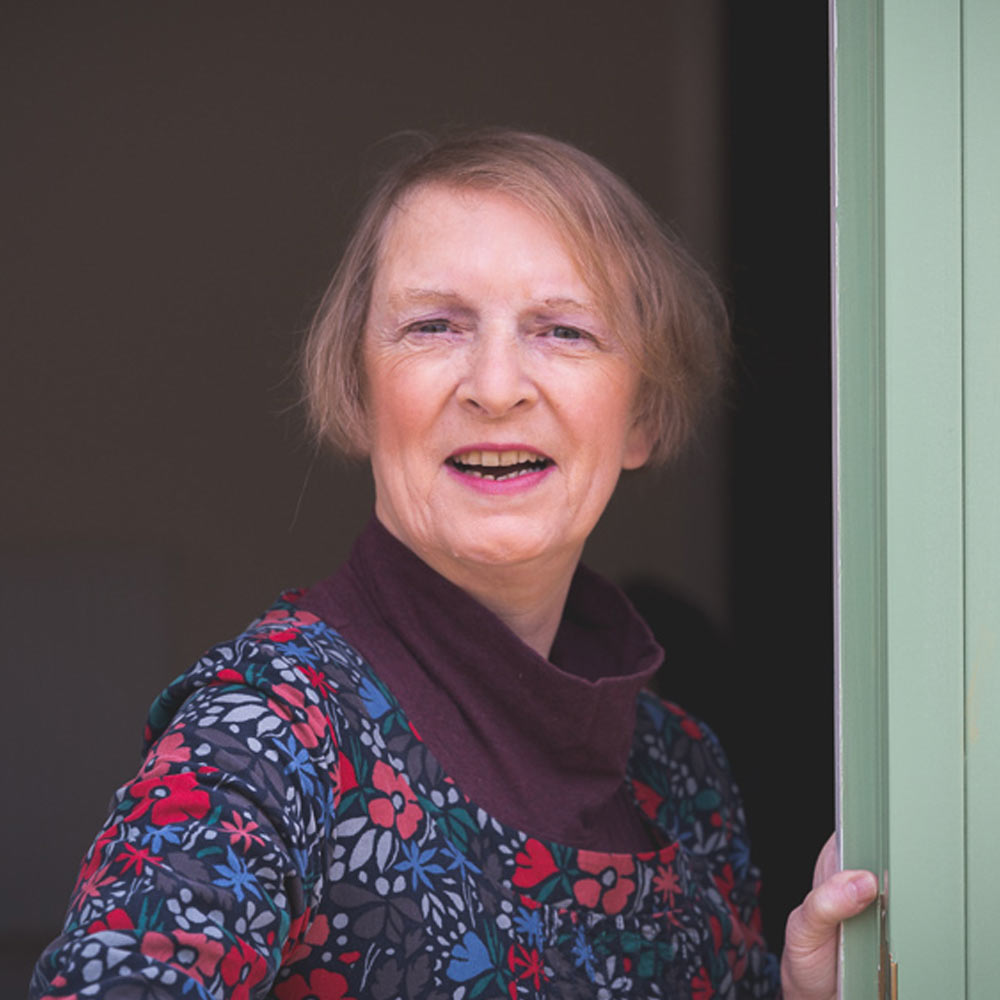 JACQUELYNE MORISON
'DUCHESS OF VERONA'
Jacquelyne has been involved with amateur theatre and part-time professional drama as both actor and director for several decades. Jacquelyne is a classical singer and fiction authoress and she was formerly a tap, jazz and contemporary dancer and choreographer. For Bonzo Productions Jacquelyne took the role of Leonata in Much Ado About Nothing in 2018 and Salarino in The Merchant of Venice in 2017. Last year Jacquelyne directed Blythe Spirit for Chedworth Drama.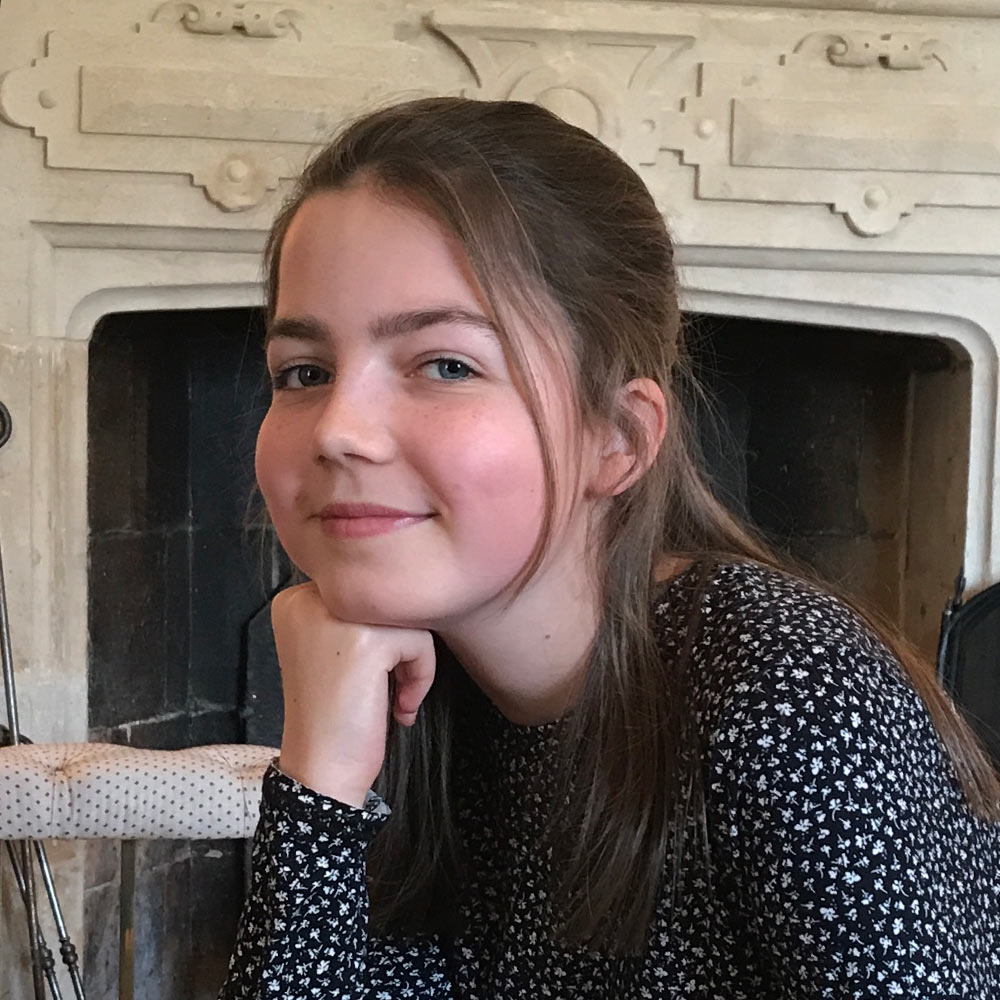 ISABELLE BRENNAN
'Balthasaar'
Isabelle Brennan has been attending Stagecoach for the last 6 years and is passionate about acting. She has passed a number of LAMDA exams and is about to start GCSE drama. She is due to be Dorothy in the Wizard of Oz at Stagecoach, and Wendy in Peter Pan at her school which are delayed due to the Pandemic. This is her first Shakespearean performance!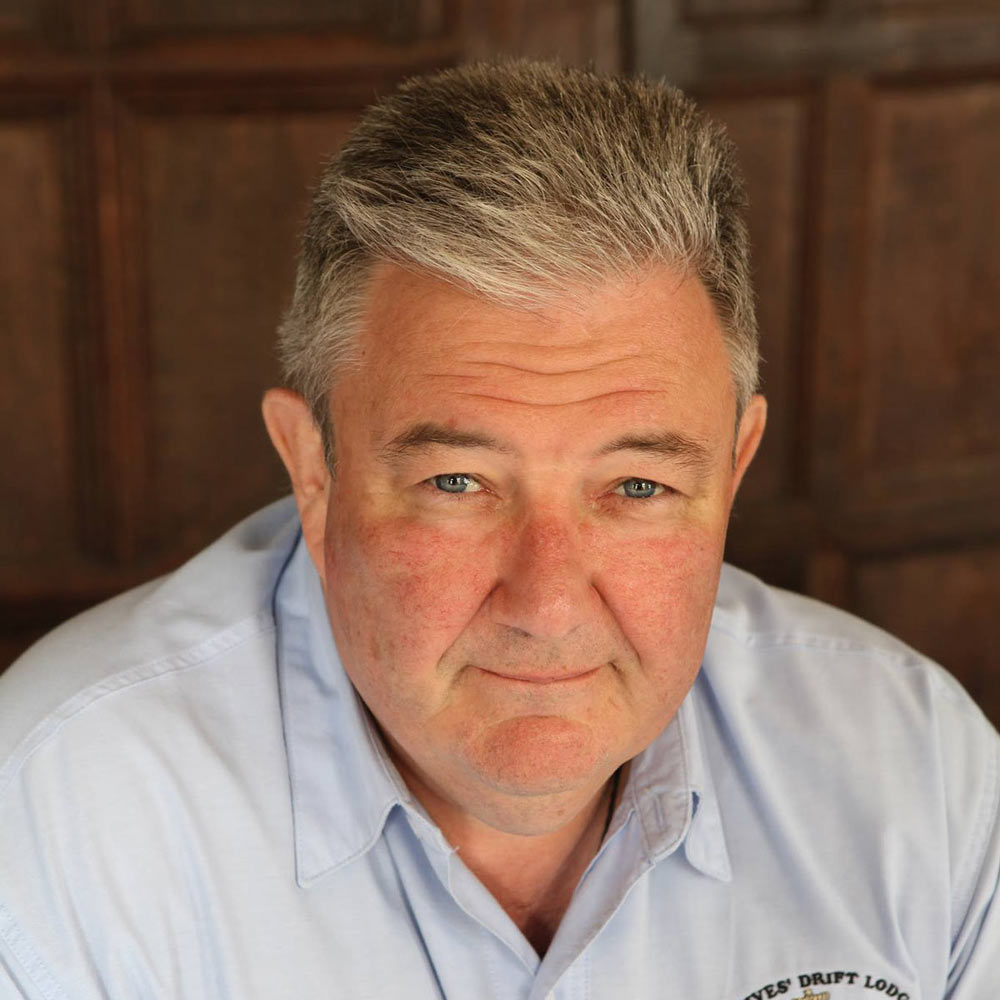 PETER MORRIS
PROLOGUE
SYNOPSIS OF THE PLAY
ACT 1
Act 1
Scene I : A Public Place in Verona
On a sun-baked street in Verona, servants of two rival families stir up an argument. Benvolio, a Montague, tries to bring peace just as Tybalt the hot-headed Capulet arrives. Soon it becomes a riot. The two family patriarchs arrive and join the fray. All stops on the arrival of Prince Escalus. Angered by the continuing violence, he threatens execution for any who fight in the streets again. Lord and Lady Montague ask Benvolio the whereabouts of their son, Romeo. Later Romeo speaks sadly to him of his unrequited love for a girl.
Act 1
Scene II : A Street in Verona
Meanwhile, the wealthy Count Paris asks Lord Capulet for his daughter's hand in marriage. Capulet asks him to wait because Juliet is too young. He invites Paris to the Capulet's feast. Soon Romeo and Benvolio hear of their rival family's feast, and knowing that Rosaline will be there Romeo agrees to go.
Act 1
Scene III : A Room in the Capulet's House
Lady Capulet and Nurse discuss Paris's proposal. They try to persuade Juliet that he is a good match.
Act 1
Scene IV : A Street in Verona
Romeo, Mercutio, and friends, make their way to the feast. Mercutio teases Romeo with a tale of the fairy-queen Mab. But Romeo's bad dream makes him uneasy.
Act 1
Scene V : A Hall in the Capulet's House
At the feast Romeo spots the beautiful Juliet. Tybalt recognises him, and is outraged that Montagues have crashed the Capulet's party. Lord Capulet rebukes Tybalt for wanting a fight. He leaves in a rage. Romeo and Juliet meet. It is love at first sight. Soon they discover they are in rival families.

ACT 2
Act 2
Scene I : An Open Place by the Capulet's Garden
After the feast, thinking Romeo still love-sick for Rosaline, Benvolio and Mercutio search for him.
Act 2
Scene II : Capulet's Garden
Romeo hides in the Capulet's orchard and watches Juliet at her window. Unaware he is there, and despite the family feuds, she declares love for him. Romeo steps out of the shadows. They share a vow of love. Juliet asks that they make a secret plan to be married.
Act 2
Scene III : Friar Lawrence's Cell
Early next day Romeo visits Friar Lawrence to ask the Friar to perform a secret wedding. He agrees, hoping it may reconcile the warring families.
Act 2
Scene IV : A Street in Verona
Mercutio jokes about Tybalt's showy bravado and teases Romeo for his infatuations. The Nurse arrives seeking Romeo, and is crudely taunted by Mercutio. Romeo makes plans with the Nurse for his marriage to Juliet.
Act 2
Scene V : Capulet's Garden
Nurse returns home to tell the impatient Juliet of the plans for the marriage.
Act 2
Scene VI : Friar Lawrence's Cell
At the Friar's cell the two lovers talk of love. They leave for the wedding ceremony.

ACT 3
Act 3
Scene I : A Public Place in Verona
On the street Benvolio fears trouble. Mercutio chides him and tries to provoke Tybalt. But Tybalt wants a quarrel with Romeo. Romeo appears and does not want to fight. He tries to calm Tybalt. Mercutio can't understand this – so he challenges Tybalt himself. Romeo tries to intervene, but Mercutio is fatally wounded. Realising Mercutio is dead, Romeo fights and kills Tybalt, and then flees. Prince Escalus arrives and demands an explanation from Benvolio. Despite Lady Capulet's call for Romeo's death, the Prince decrees that Romeo is banished.
Act 3
Scene II : A Room in Capulet's House
Knowing nothing of the day's tragedy, Juliet longs for the arrival of her new husband, Romeo. When the Nurse arrives upset, Juliet wrongly thinks Romeo is dead. She soon learns of the deaths and the banishment. Devastated she threatens suicide, but the Nurse consoles her and promises to find Romeo.
Act 3
Scene III : Friar Lawrence's Cell
The Friar tells Romeo of the Prince's decree. Romeo is distraught. When the Nurse arrives speaking of Juliet's sorrow, he too threatens suicide. The Friar sends Romeo to stay the night with Juliet, imploring him to leave early for Mantua next morning, where he will later send word.
Act 3
Scene IV : A Room in the Capulet's House
The Capulets tell Paris of Juliet's apparent grief at the loss of her cousin Tybalt. Lord Capulet rethinks, and plans a quick marriage for his daughter and Paris.
Act 3
Scene V : A Gallery to Juliet's Chamber
Romeo and Juliet awake from their secret wedding night together. Romeo reluctantly leaves for Mantua. With a moments warning from Nurse, Lady Capulet enters to tell Juliet she is to marry Paris. Juliet refuses. Capulet arrives and is enraged by Juliet's defiance. Her choice is marriage or disinheritance. The Nurse tries to persuade her to forget Romeo, but she flees to the Friar for help.

ACT 4
Act 4
Scene I : Friar Lawrence's Cell
When Juliet arrives at the Friar's cell, Paris is there talking wedding plans. He speaks of his love for Juliet, but she avoids responding. Paris gone, Juliet pleas for the Friar's help, threatening suicide if she must marry again. The Friar hatches a plan to fake Juliet's death with a sleeping potion. This will give them time to plan her to escape to Mantua. Juliet takes the potion away, and the Friar writes to Romeo to explain.
Act 4
Scene II : A Hall in the Capulet's House
Juliet returns to her father seeking forgiveness. He is so pleased that he moves the wedding to the next day.
Act 4
Scene III : Juliet's Chamber
Having sent the Nurse and her mother away, Juliet plucks up courage, and takes the Friar's sleeping potion.
Act 4
Scene IV : A Hall in the Capulet's House
Early in the morning the Capulets are still busy preparing for the wedding. Nurse is sent to wake Juliet to ready her for the ceremony.
Act 4
Scene V : Juliet's Chamber
The Nurse cannot rouse Juliet, and believes she is dead. Grief spreads quickly as the household discover the tragic scene. As wedding turns into funeral, Friar Lawrence arrives offering consolation and assistance.

ACT 5
Act 5
Scene I : Mantua, a Street
Balthasar takes the news of Juliet's 'death' to Romeo in Mantua. Romeo resolves to return to Verona to die at her grave. He finds a poor apothecary willing to sell him poison.
Act 5
Scene II : Friar Lawrence's Cell
Friar Lawrence hears that by misfortune his letter to Romeo was not delivered. He realises immediately that his plan has broken. He will hurry to Juliet's tomb to be there when she awakes from the potion.

PRODUCTION TEAM
STAGE MANAGER

FRAN ROBBINS
COSTUMES

TERESA GALE
SOUND

IAN CHANDLER (IG LIGHTING)
MAKE UP

SALLY TOMLINSON
FIGHT DIRECTOR

ILARIA AMROGLIO
CHOREOGRAPHER

FLICK COSTER
SET STAGE AND PROPS

FRAN ROBBINS
PROMPTER

VENETIA CHAMPNISS
POSTER, WEB DESIGN & FILMING

COTSWOLD TV
REVIEW
"Come, gentle night; come, loving, black-browed night;
Give me my Romeo; and, when I shall die,
Take him and cut him out in little stars,
And he will make the face of heaven so fine
That all the world will be in love with night..." 
We pulled our rugs around our shoulders a little more tightly, unable to take our eyes off the young Juliet as the sky began to darken. Behind us the sunset was streaking the horizon with pink and green, and the first large moths of the evening flitted softly between us.
All around us people were spread in little groups across the bumpy sloping field, sitting on folding chairs or on cushions. Beside us were scattered the remains of our picnics, empty glasses, flasks and hampers. In the dip below us and behind the players lay the mellow roofs of the Manor House and its outbuildings. The little ancient church stood only a few feet away from the house, its soft amber lights coming on behind the stained glass windows as the daylight faded. Its clock tolled the hour at exactly the appropriate moment in the drama, as the director had neatly planned. It had been fine and dry when we arrived at Chedworth Manor after navigating through deep lanes hollowed out by centuries of horse drawn vehicles. We were in unknown timeless territory, blurred by the ages. It was half an hour before we spotted a sign saying Manor House, and turned as instructed up a long drive. We had been told to look out for a cricket pitch. Surely not, we thought? But there it was, sitting comfortably within the grounds of the manor. A groundsman was carefully steering a large sit-on mower, indifferent to the line of four wheel drive vehicles crawling past him.
Enchanted, we had watched the promised "two hour traffic of our stage as the tragedy of the young lovers was so poetically portrayed. If these were indeed amateurs, including two firemen, it gave us far more pleasure than the official RSC production we had endured in Stratford a couple of a years before. There the play had been shouted and gabbled on a bare stage by actors in modern dress waving pistols instead of swords, an experience to be endured rather than enjoyed.
But tonight we had watched a simple, clear interpretation of that most beautiful of love stories, faultlessly acted in exquisite Elizabethan costumes with background music chosen to match the mood. Moved by the tragic deaths of the young lovers, we quietly gathered up our belongings and trudged up to the barn car park to drive home. By the side of the lane near the majestic remains of the Roman villa, our sidelights picked out a young fox steadily watching us as we drove by. Somehow the sight of him set a seal on the magic of the evening for us.
Richard Vaughan Davies
WATCH THE FULL SHOW - PASSWORD REQUIRED